Dinner Ideas For Tonight | Quick + Easy 30 Minute Meal Recipes
Looking for dinner ideas for tonight? Then quick and easy is the name of the game with these delicious 30-minute meals made for busy weeknights and the back to school season.
The links in this post may be affiliate links.  That means that if you click them and make a purchase, this site makes a commission.  It will have no impact on the price you pay or the experience of your purchase.
Forget takeout and use this collection of recipes to find just the right dinner options that will become family favorites. From chicken dinners to seafood, from plates of pasta to stir fry, and from tacos to hot dogs there's something here for everybody.
You'll be amazed at how quick and easy it is to create these delicious 30-minute meals to make for dinner tonight!
There are plenty of cooking methods to choose from, too. How about meals made in just one-pot, skillets, oven-baked or even the ultimate quick meal: your pressure cooker! Let these recipes in.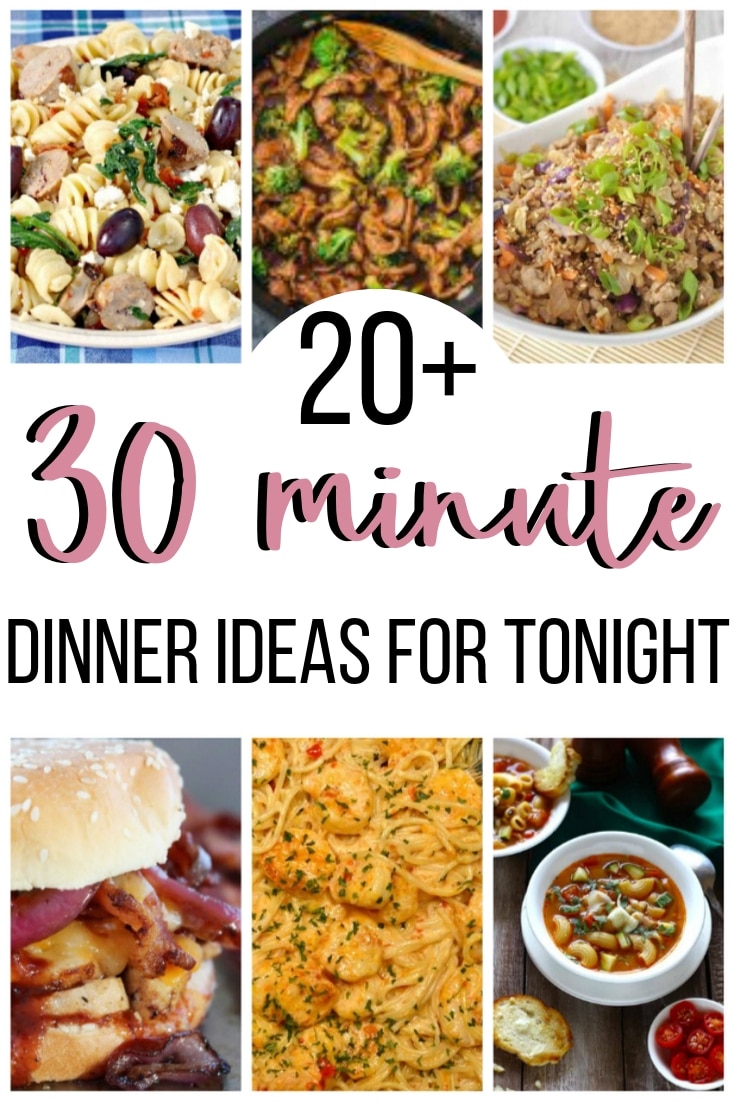 Other Dinner Ideas For Tonight You May Love: