Calling all garlic lovers- here's a super easy garlic butter spread that lends a nice kick of flavor to everything you make.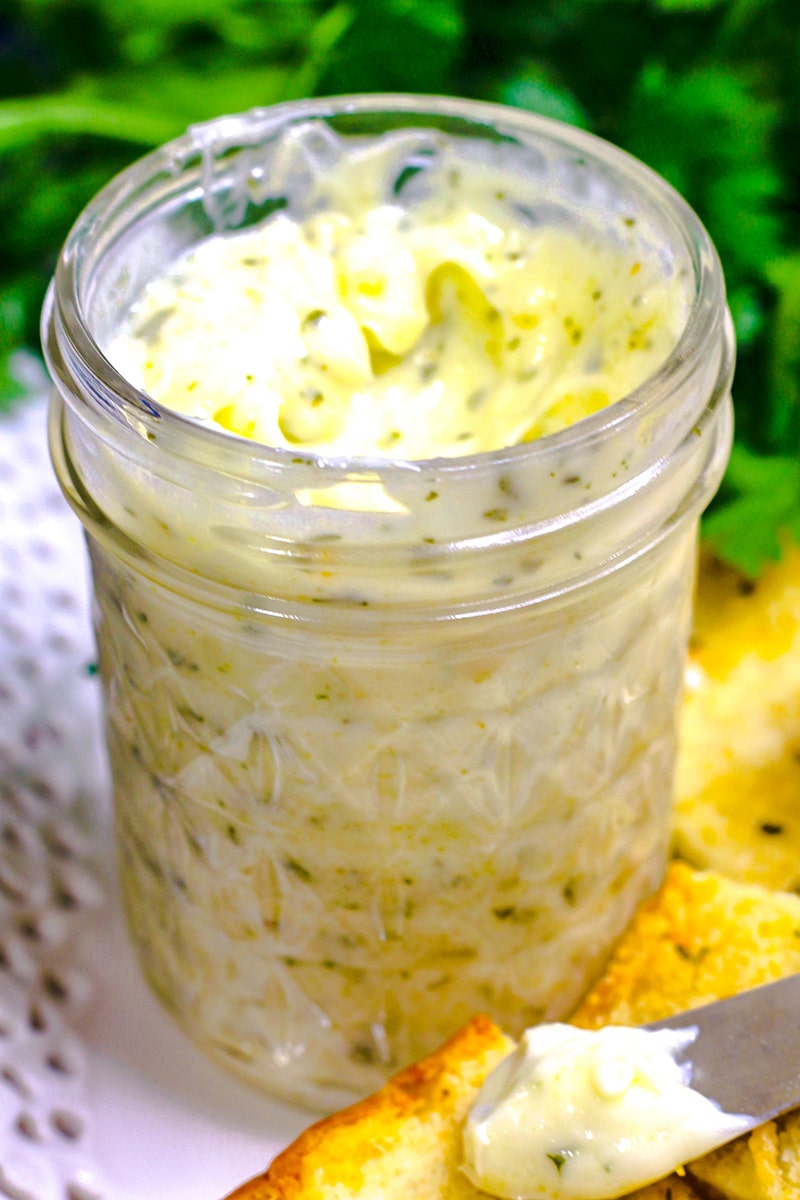 Got an incurable love for garlic bread? Love having that pungent flavor in everything you eat (or make)? We feel you! And that's exactly why we've got you a quick spread recipe that's worth trying out- guaranteed to add a boost of flavor to your many culinary experiments and creations.
Ready to go ahead and give it a shot? Here's what you need to know before you get started with making this super easy recipe!
Can I Store my garlic butter spread For Later?
Yes, you can definitely store your garlic butter spread for later.
All you need to do is grab an airtight container or jar that's completely clean, and dump that extra spread in there, close the lid tight and pop it into your refrigerator.
How Long Can I Store it?
In general, it is a good idea to use your sauces and spreads (even if they are stored in the refrigerator) within 15 days.
While most of them do last for a much longer time duration, especially the store bought variety, it makes sense using them within 15 days to avoid exposure to any possible food contamination or bacterial infection.
Can it Go Bad in the Refrigerator?
Since this garlic butter spread contains raw garlic, there is a possible chance of bacterial growth. Eating raw garlic can put you at the risk of botulism, which is a dangerous food borne illness. This is exactly why it is best to stick to refrigerating your spread once you make it, and prevent the growth of toxins that cause botulism.
Plus, this recipe also calls for the use of parsley and basil- two other ingredients that stay fresh for a longer duration when refrigerated.
How Do I Put my garlic butter spread to Use?
The best part about this garlic butter spread is that it is incredibly versatile. There's literally an endless number of ways you could put it to use.
Ways You Can Use This Garlic Butter Spread
Spread it on your pita bread to fix yourself a quick snack
Drop a dollop of it on your baked potato
Add it as a dressing into your quick salad
Spread it instead of butter when you're making yourself a sandwich
Add a teaspoon or two into your bowl of noodles/pasta
Serve along with raw veggie sticks or crackers
Heat it up with a bit of milk and drizzle it on your roasted veggies
Spread it on hot toast
Saute your shrimp and other seafood in it
Jazz up your bowl of steamed rice by tossing a bit of this in it.
Other Recipes You May Love
How To Make Garlic Bread Using This Spread
Preheat oven to 350 degrees.
Line a baking sheet with parchment paper.
Bake on 350 degrees for 12 minutes.
Transfer to a serving plate.