I turned some old mismatched faux suede footstools into modern expensive looking jute style footstools for half the price of what they cost in stores.
As I went to write this post I chuckled at how many mismatched things I have that I am always thinking how to makeover.
These footstools fall into that category. They don't match but I could still use them. I so want them to fit into the decor of my home. And all I had to do was figure out how to make that happen.
While online I found these beautiful ropes footstools that I thought would go great in my bohemian themed bedroom. But when I saw the sticker I quickly said "no way"!
I needed two, and at 70 dollars a pop, I wasn't feeling it.
There was no way I was spending that kind of money for footstools. Even if I had the money. Which let us be perfectly clear, I don't. Lol.
My wheels got to turning and I decided I could make this happen on my own. And so I did.
Today I am sharing how I turned these mismatched faux suede footstools into my own beautiful version of jute styled rope ottomans.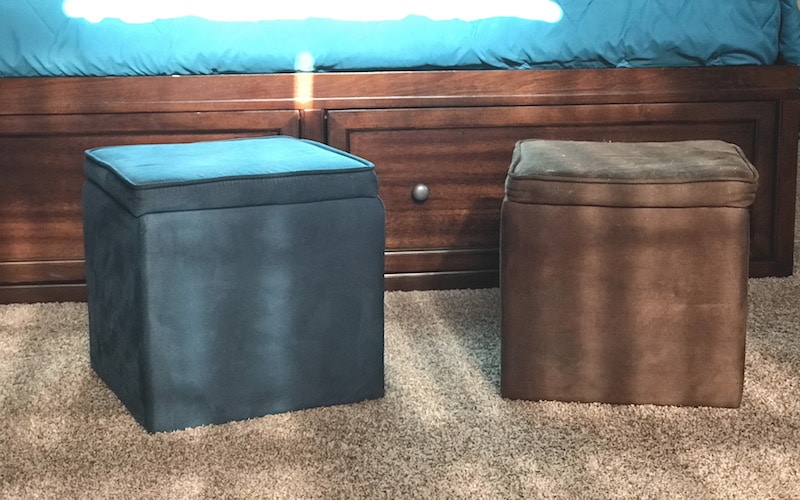 These foot stools help me with having a place to stash random items or to hide things I don't want my nosey son to find when he's in my room. Even though he shouldn't be in my room…
But I digress.
One of the most important parts of this project is the glue used. I choose to use the Gorilla Glue brand sticks because I trust that their products won't have me unraveling. They are known to keep all the things together and their glue stick glue is no different.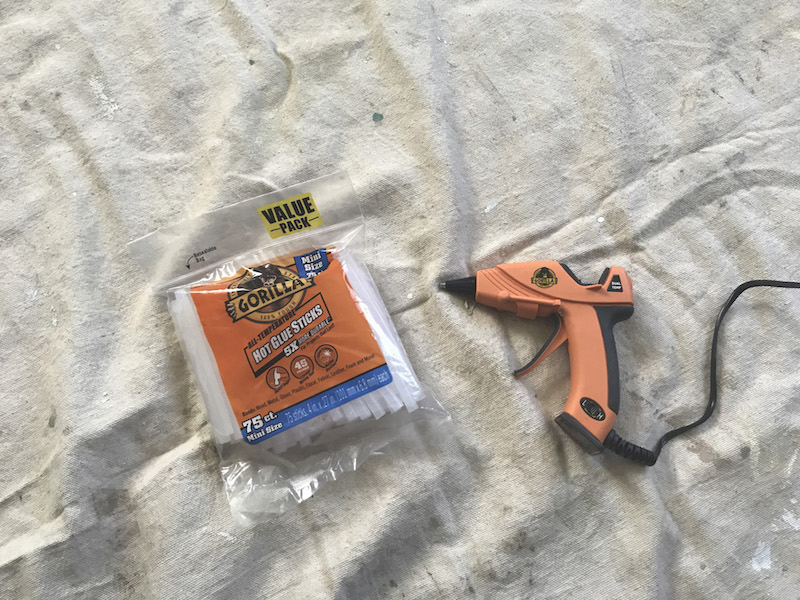 DIY Jute Rope Footstool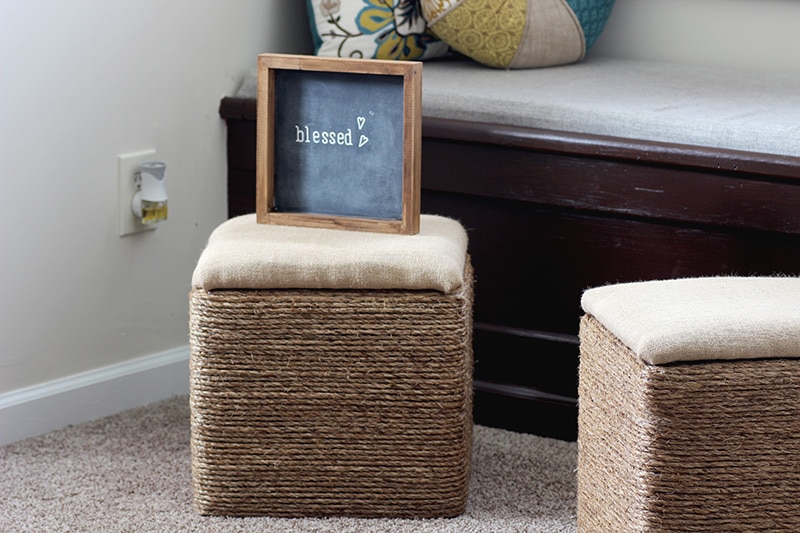 Materials Needed to Make A Jute Footstool
Note these are the materials to make one stool. If you want to make more than one, adjust accordingly.
Steps to Make Your Own Bohemian Style Rope Footstools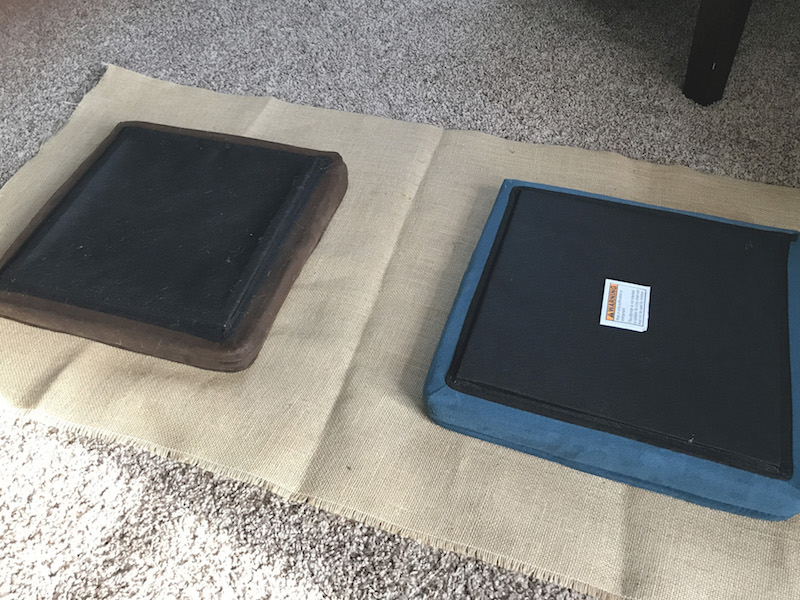 Lay fabric on flat surface and place stool lid in the center. Ensure that all edges can be covered with the fabric size.

Use the staple gun and staple each side of the fabric under the bottom pulling it snug.

Continue to staple the fabric tightly doing the corners last.

Once the fabric is covering the lid is attached firmly trim the fabric.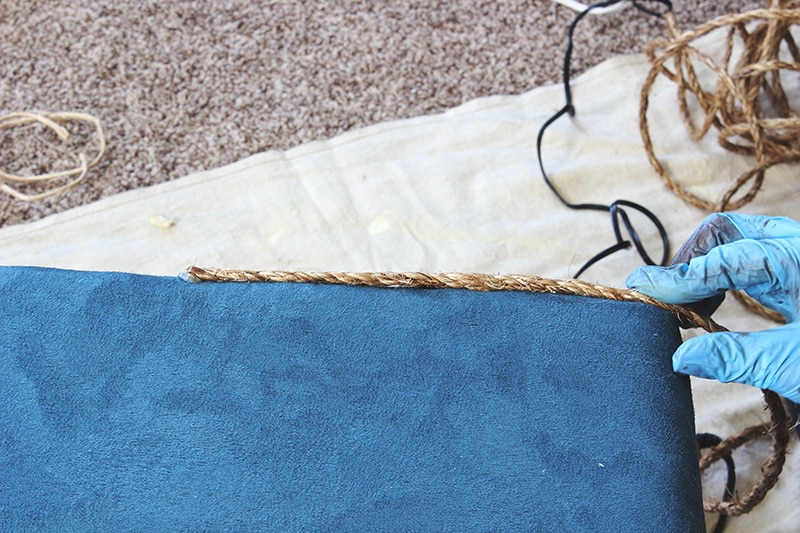 Using the glue gun and glue adhere a piece of rope to the center of the very bottom of one side of the stool. Making sure to have gloves on your hands to easily clean up afterward.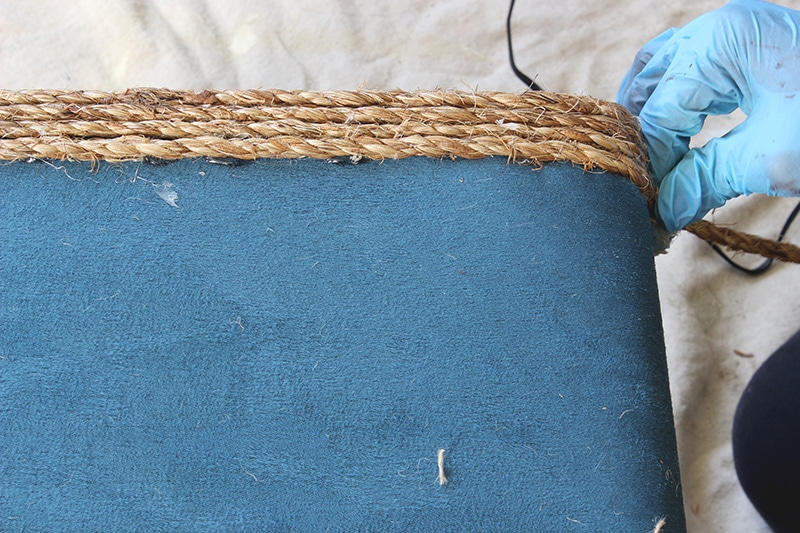 Follow the rope with glue and continue to attach the rope around the footstool.

Continue this in a rotating motion until getting to the end of the rope. Start with new rope immediately after in the same fashion as step1.

Once all pieces of the footstool are covered cut the rope and conceal the end as best you can.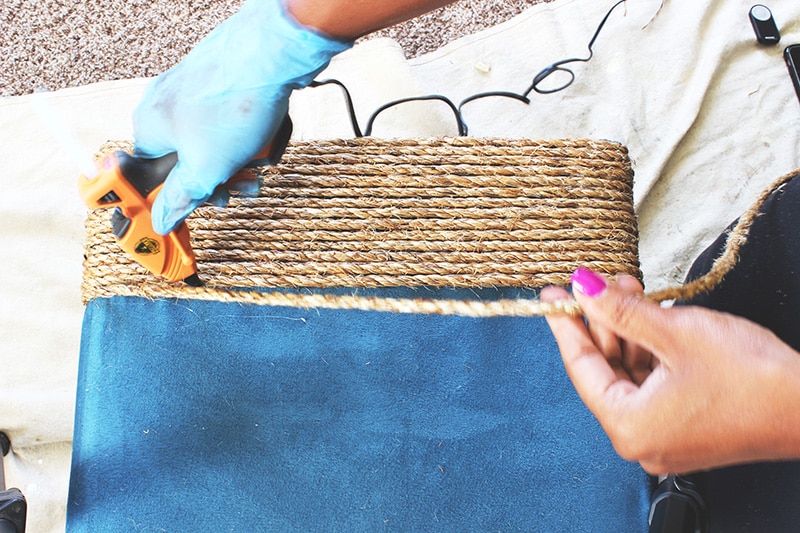 Once complete, use scissors to trim excess pieces of string from the rope.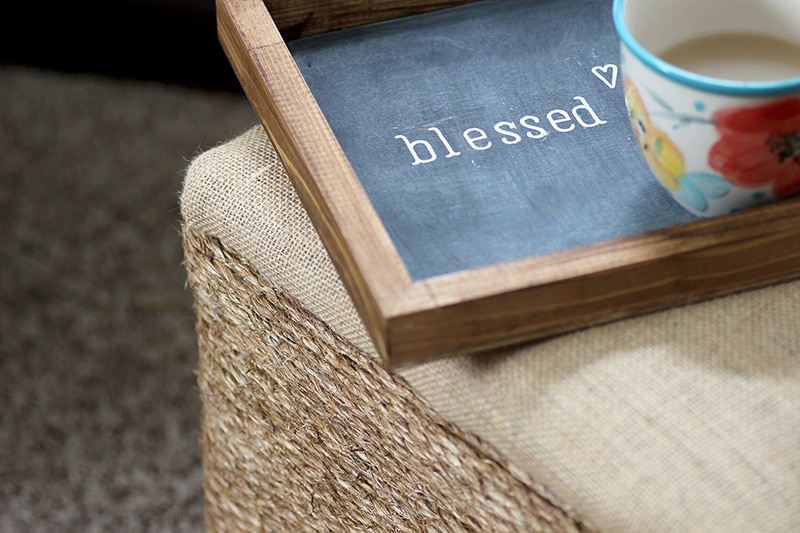 I am in love with how these rope stools turned out.
Here is the cost breakdown for one stool:
Rope (2) – 27.90 total
Glue – 7.97
Fabric – 2.99
Total = $38.86
That is a 45% savings off the one I originally saw.
As I have stated before, I DIY to get the beautiful things I love at a price I can afford or at least one I am willing to pay.
I know that not all projects are for everyone, and DIY'ing may not be your thing at all. If so, here are a few you may love for purchase.
| | | | |
| --- | --- | --- | --- |
| | amazon-adsystem.com/widgets/q?_encoding=UTF8&ASIN=B017B8SS8O&Format=_SL160_&ID=AsinImage&MarketPlace=US&ServiceVersion=20070822&WS=1&tag=kenyaraemedia-20&language=en_US" border="0" data-pin-description="DIY Jute Rope Ottoman How To Make Your Own Roped Foot Stools for 45% less than stores are charging... A step-by-step tutorial on making your own footstools at a much cheaper price than can be found in store. #homedecor #diyhomedecor #ropeottoman #ropefootstool #juteottoman #jutefootstool"> | | |
Other Projects You May Like:
Questions, Comments or Just Want to Say Hey 👋🏽, Drop Me a Line in the Comments.