Dairy Free Strawberry Ice cream
With the summer season in full swing, what better way to cool off and satisfy your sweet tooth than with a refreshing bowl of strawberry ice cream? But here's the best part: our recipe is completely dairy-free, making it a guilt-free indulgence that everyone can enjoy.
The links in this post may be affiliate links.  That means that if you click them and make a purchase, this site makes a commission.  It will have no impact on the price you pay or the experience of your purchase.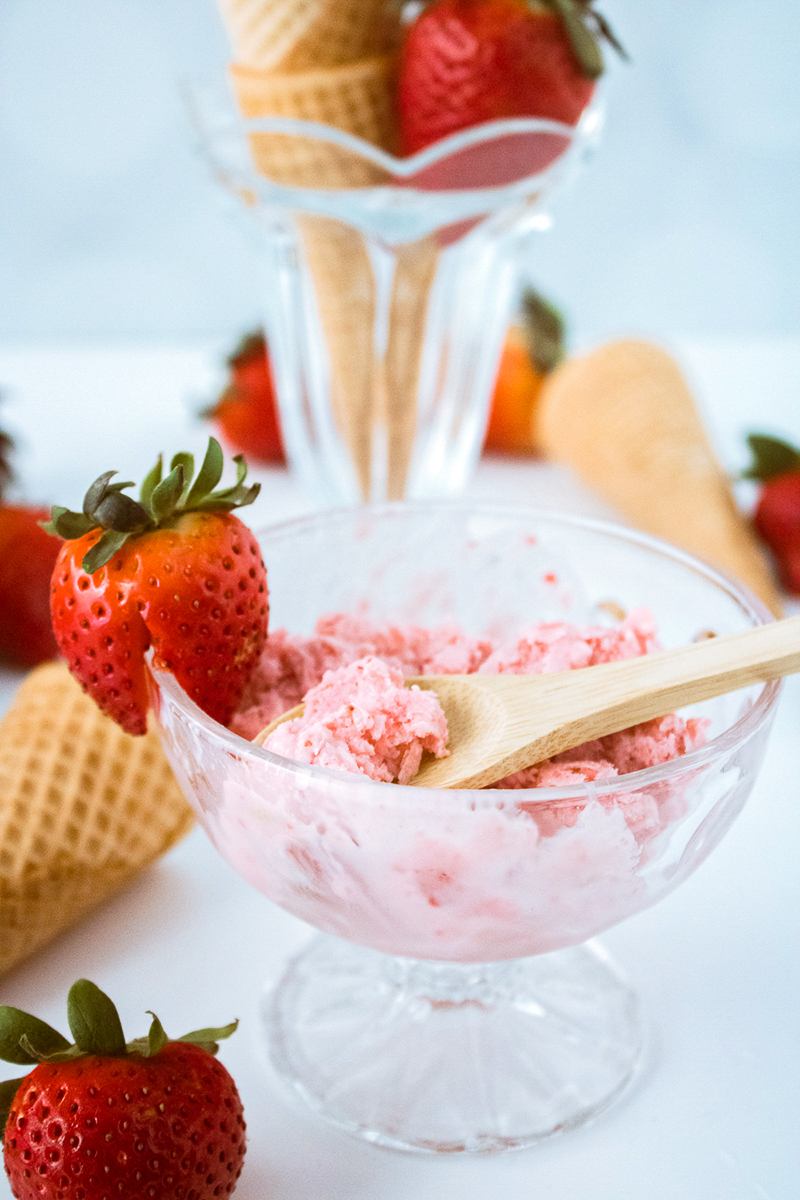 Whether you're lactose intolerant needing a lactose free strawberry ice cream, are following a vegan lifestyle, or simply looking for a healthier alternative to traditional ice cream, this dairy-free strawberry ice cream is the perfect solution. 
Bursting with the natural sweetness of fresh strawberries and the creamy goodness of coconut milk, each spoonful will transport you to ice cream paradise without any of the usual drawbacks. And only four simple ingredients!
So, get ready to savor the flavors of summer without compromising on taste or your dietary preferences.
Let's talk about why dairy free is all the rave right now before we dig into the details of this awesome recipe.
Why Dairy-Free Ice Cream Is So Popular
Over the past few years, the popularity of dairy-free substitutes and plant-based choices has greatly increased due to various reasons leading to a shift in consumer preferences.
Lactose Intolerance
More and more people are becoming aware of lactose intolerance and dairy allergies. Digesting lactose, a sugar in dairy products, can be challenging for many people, causing discomfort and digestive problems. Choosing dairy-free alternatives allows people to enjoy their favorite foods without any negative impact on their digestion.
If that is your story, this lactose free strawberry ice cream is just what you have been needing in your life!
Veganism
Another factor contributing to the popularity of dairy-free options is the increasing number of people adopting a plant-based lifestyle. Many choose to eliminate animal products from their diet for ethical, environmental, or health reasons. This has led to a greater demand for plant-based alternatives that imitate traditional dairy products' taste and consistency.
More Options
With more options like coconut milk, almond milk, cashew milk, and oat milk providing creamy textures and rich flavors that closely resemble those of dairy-based products, people are exploring their options.
These alternatives have gained widespread acceptance and have proven to be versatile substitutes in a wide range of recipes, including desserts like ice cream.
Overall, people are seeking healthier, more sustainable, and compassionate choices, and the availability of delicious dairy-free options has made it easier than ever to embrace these changes without sacrificing taste or enjoyment.
Ingredients For Making Dairy-Free Strawberry Ice Cream
Fresh strawberries
coconut milk
sugar
vanilla extract
How to Make Dairy-Free, Lactose Free Strawberry Ice Cream
First, line a loaf pan with parchment paper and set it aside.
Lining loaf pan tip
With the loaf pan turned upside down, take your parchment paper and wrap it around the outside of the loaf pan. This will shape it for it to line the inside of the pan easier.
Then grab a bunch of fresh strawberries and thoroughly wash them.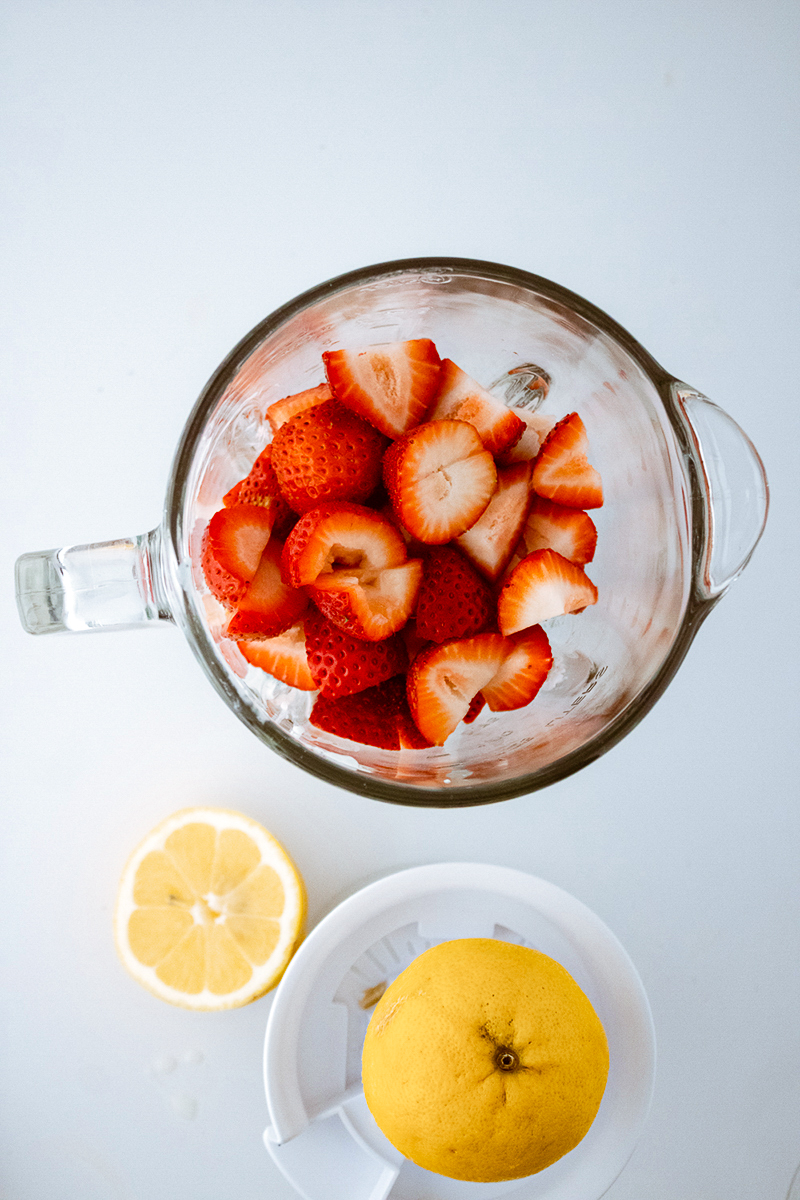 Once they're clean and ready, delicately remove the hulls and slice the strawberries into juicy little pieces.
Now, it's time to blend some magic!
Combine your strawberries, coconut milk, sugar, and vanilla in a blender.
Blend together until they become a smooth and heavenly concoction, taking approximately 2 minutes.
Next, grab a loaf pan and pour the mixture into it.
Place the pan into the freezer, and wait for the magic to happen.
You'll need to let it freeze for at least 5 hours to achieve a soft set, and if you desire a harder set, go for 6 hours or more.
Once it is set, grab a spoon, indulge in each spoonful of this dairy-free strawberry ice cream, and savor the fruit-forward bliss that will transport you straight to dessert paradise!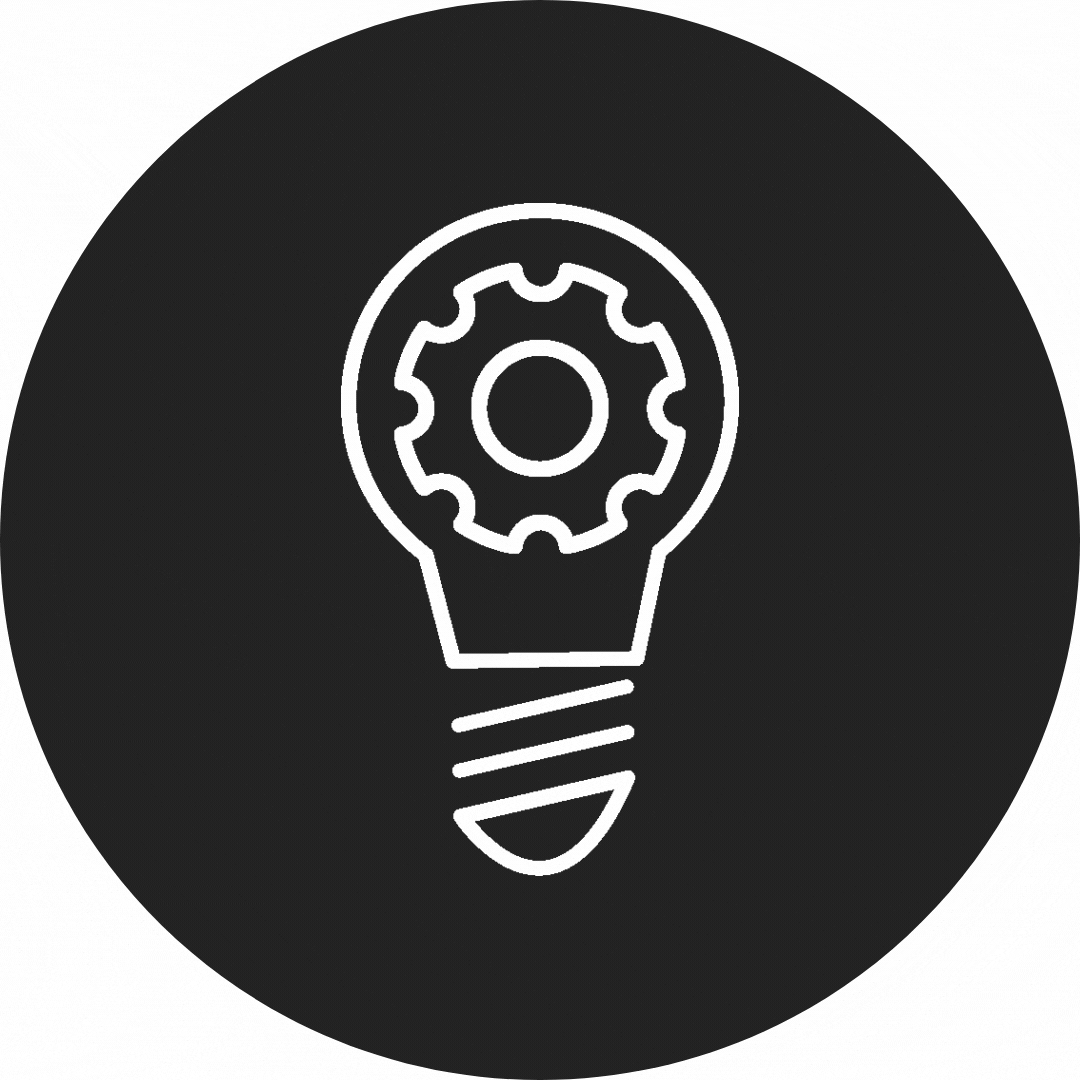 FAQs about This Ice Cream Recipe