18 Delicious Homemade No Churn Ice Cream Recipes
A nice tasty list of homemade no-churn ice cream recipes to keep you cool all summer long!
The links in this post may be affiliate links.  That means that if you click them and make a purchase, this site makes a commission.  It will have no impact on the price you pay or the experience of your purchase.
I am embarrassed to say that I did not know what no-churn ice cream was a thing. And I am equally embarrassed to say it's almost the end of the month and I am just now finding out the July is national ice cream month.
Talk about being late to the party. Ugh!
Well, I have finally come from under whatever rock I have apparently been living under and now we are here. Heeeey!
Last year I went and bought myself one of those fancy ice cream making machines. And while I intended on making a new flavor every week, I have failed. I have only made ice cream once this year since it has been warm.
In part, because it involves going to get the maker, prepping everything, and letting the machine do its thing for however long and THEN freezing the ice cream.
This is why I love baking, you do the work, wait a few minutes, and you get your reward a.k.a dessert!
But my overstock of heavy cream and half & half is proof positive of my good intentions. And I am happy to have discovered that no-churn ice cream is a thing, cause it feels a little more attainable.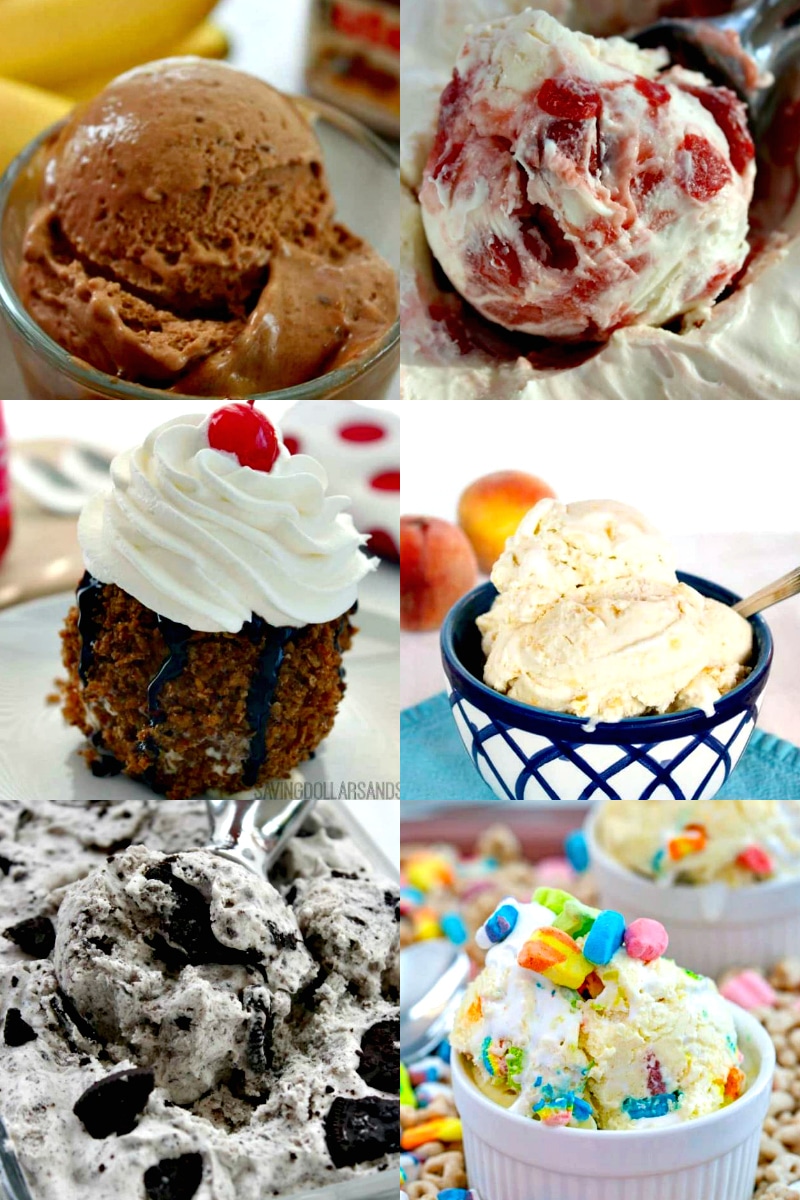 What is No-Churn Ice Cream?
Basically, this translates into, ice maker no needed!
Now yall know how I love my kitchen gadgets. But as much as I wish I had more pantry space, there is only so much around these parts. My ice cream maker is stored on a shelf in my garage.
The fact that no-churn ice cream exists speaks to my soul.
So I have rounded up a good list of some of the yummiest no-churn ice cream recipes out there for you.
So you can be all ice cream dreamy. Whether you have an ice cream maker or not.
I hope I made all your homemade ice cream dreams come true with this one y'all!