37 One Pan Skillet Recipes for Easy Weeknight Dinners
If you have never made something in a cast-iron skillet, you need to give skillet meals a try!
The links in this post may be affiliate links.  That means that if you click them and make a purchase, this site makes a commission.  It will have no impact on the price you pay or the experience of your purchase.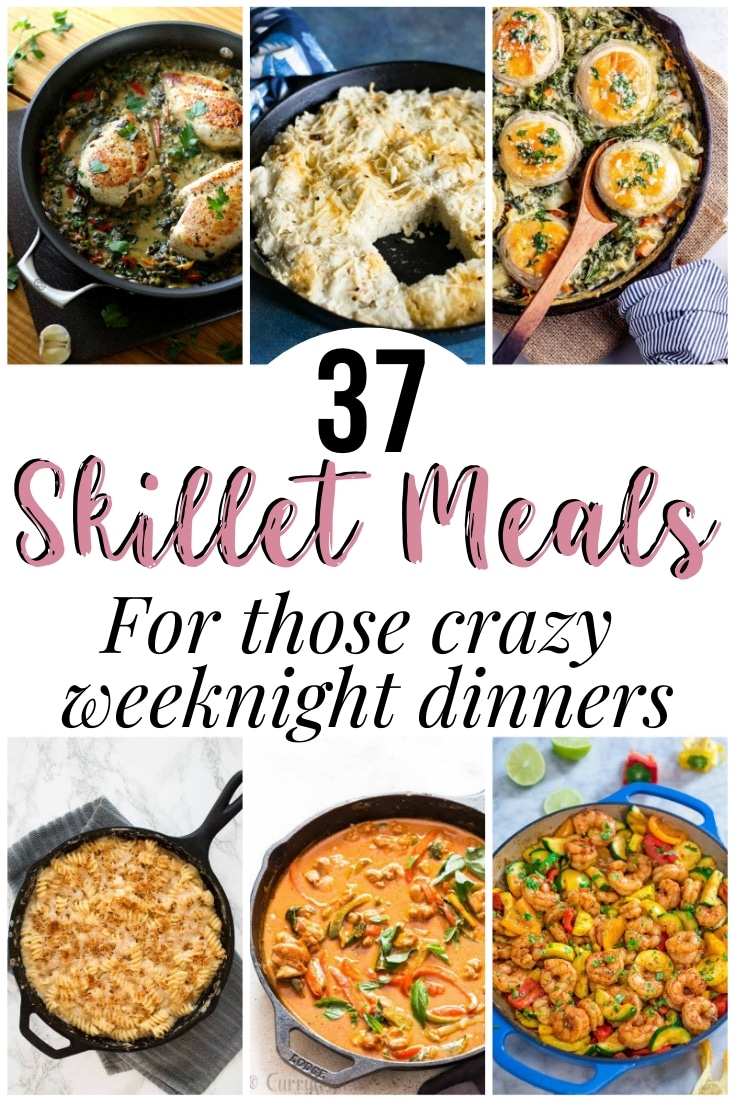 A properly seasoned skillet will give your recipes a boost in flavor, and you will never eat your bacon, desserts, or any dish you make any other way!
While there are so many great cast-iron skillet recipes out there, I wanted to make a list of some favorites to give you some ideas for how to use your cast-iron skillet.
Regardless of what kind of dish you are looking for, you'll find something on this list.
Skillet Recipes for Easy Weeknight Dinners
You May Also Like: