Soft Chewy White Chocolate Oatmeal Cranberry Cookies
Deliciously soft chewy white chocolate oatmeal cranberry cookies with all the flavors perfect for the Christmas holiday season.
The links in this post may be affiliate links.  That means that if you click them and make a purchase, this site makes a commission.  It will have no impact on the price you pay or the experience of your purchase.
If you're looking for the perfect holiday cookie to bake, you can't go wrong with this recipe.
It includes the seasonal favorite flavors of cranberries paired with white chocolate, plus the comforting addition of oatmeal to make this a sweet treat that everyone will enjoy.
The dried cranberries and white chocolate chips give a festive touch to these cookies making them perfect for your Christmas dessert table, holiday snack jar, or cookie exchange. And the best part is that the recipe for these cranberry white chocolate oatmeal cookies is straightforward.
There's no refrigeration of the dough to add to the waiting time to get these beauties into the oven.
AND, they only take about 7 minutes to bake. But keep in mind that every oven is a little different.
So as with any baking, you want to keep an eye on them.
Once the edges start to brown, you'll want to pull them out of the oven and get them off of the hot cookie sheet so that they can cool. This recipe makes about 3 dozen 2" cookies.
Pro-Tip For Baking These Oatmeal Cookies
If you don't want to bake that many cookies, you can easily cut this recipe in half. The other alternative is to make all the cookies and gift some to friends or co-workers.
No one can refuse delicious homemade cookies!
And really, why would you?
Ingredients Needed For Cranberry White Chocolate Oatmeal Cookies
salted butter
light brown sugar
white sugar
flour
quick oats
salt
baking soda
eggs
vanilla extract
white chocolate chips
dried cranberries
Tools Needed For Baking
Mixing bowls are perfect for making recipes like this one that calls for more than one bowl with varied sizes. Glass bowls like these or stainless steel bowls like these are perfect.
Mixer
You can use a stand mixer like my favorite one, or a hand mixer like this one for this cookie recipe.
Spatula
You use wooden spoons or a spatula for folding in the chocolate chips and cranberries. Cookie Scoop This helps to make cookies that are even in shape and form.
How To Make Oatmeal Cranberry White Chocolate Cookies
I always start by preheating the oven, before I get going and forget. Have you ever started cooking, go to put food in the oven, only to realize that it was cold?? No?
Just me?
Okay, well then just preheat your oven to 375℉ so that is not your story for this recipe either.
Then, in a large bowl, combine the butter and sugars and stir until creamy and well combined.
In a separate medium bowl, combine the flour, salt, baking soda, and oats and stir until all of that is well combined. This is where it all comes together.
You add the flour mixture to the butter mixture and mix everything up until it is mixed well!
Then add in your eggs and vanilla, and mix that good as well. Fold in white chocolate chips and cranberries, making sure to over-mix things.
Using a small cookie scooper or dropping the dough with a spoon onto an ungreased cookie sheet.
Bake the cookies for 7 minutes, or until the edges start to brown. They may not seem done, but the edges browning indicate that they are and will make sure that the centers are nice and chewy. Yum!
Let your cookies cool for a few minutes and then transfer them to a rack to finish cooling.
White Chocolate Oatmeal Cranberry Cookies are a part of the Houseful of Cookies Virtual Cookie Hop. So make sure to keep on scrolling for more delicious cookie recipes.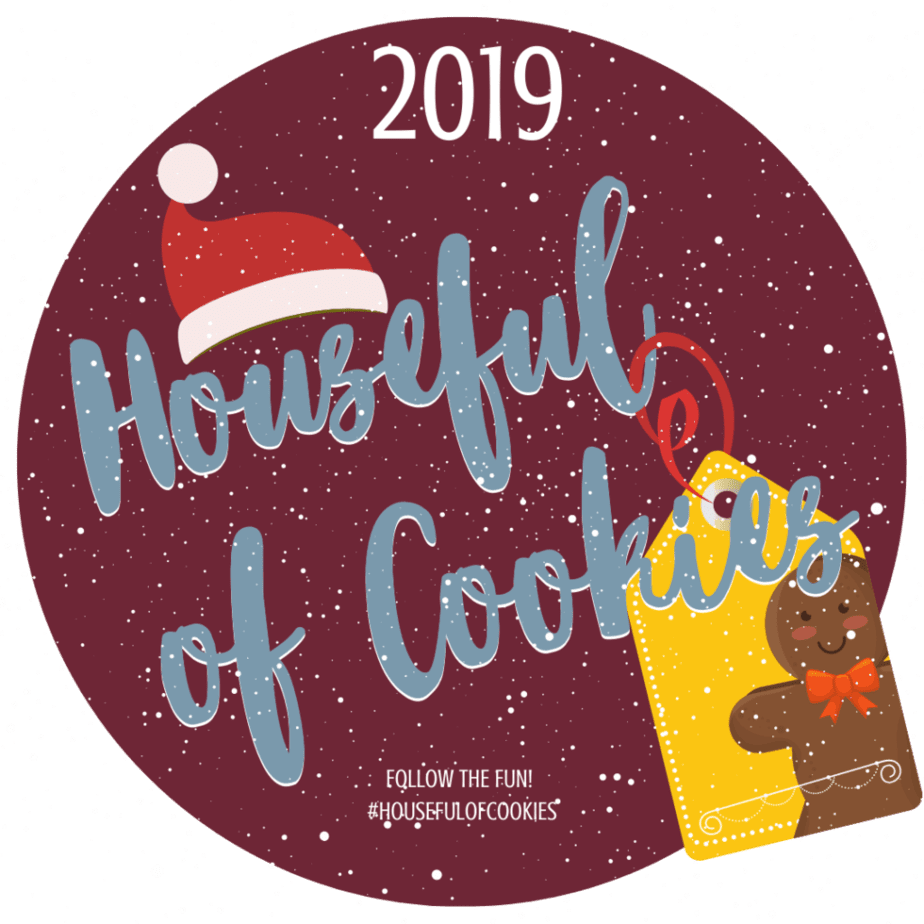 Other Cookie Recipes From Kenya Rae You May Love: