25 Eggnog Recipes That Make The Holidays Taste So Good
Give me all the eggnog recipes! The holidays are full of delicious flavors and one of those is the rich and creamy taste of eggnog.
The links in this post may be affiliate links.  That means that if you click them and make a purchase, this site makes a commission.  It will have no impact on the price you pay or the experience of your purchase.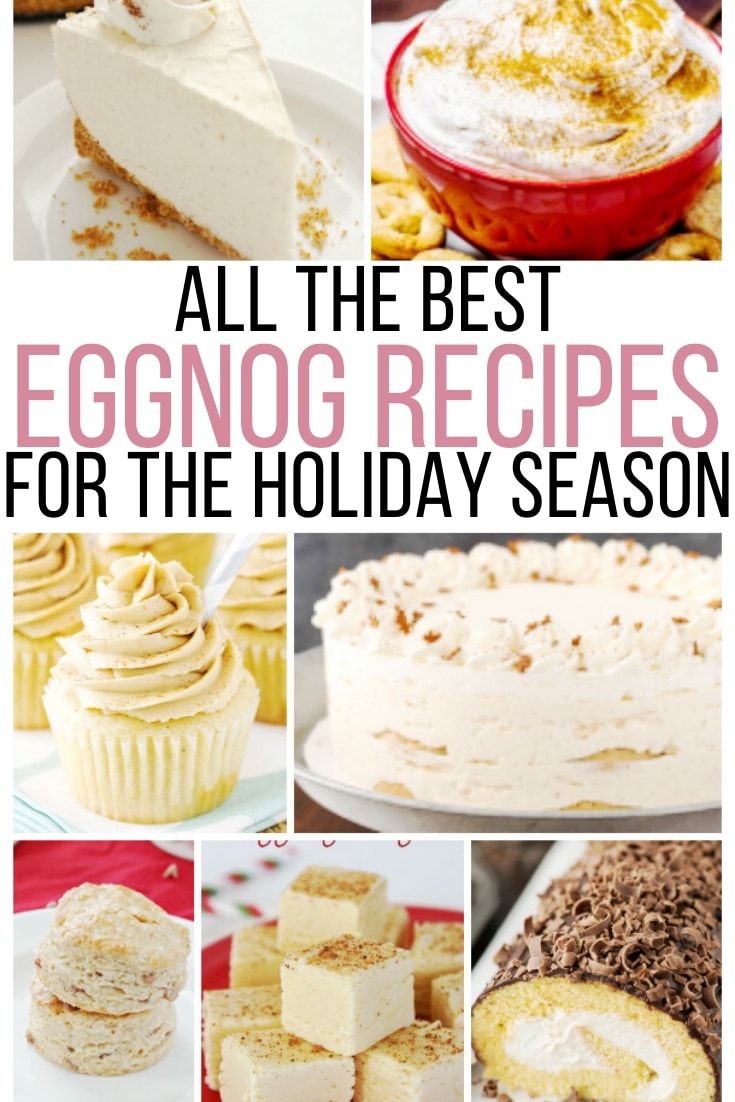 Now that we are making our way out of pumpkin season (here are so many recipes if you are not ready for it to be over just yet), it's time to move on. I have been in the middle of pumpkin and eggnog season for at least two weeks now, but I literally wait 10 and a half months out of the year for this amazing creamy beverage goodness.
And then I put it in everything that I possibly can until I show up at the store and the shelves are longer marked for or have it stocked. And I walk away super, super sad!
If you're a fan of this seasonal beverage that's spiced with nutmeg and cinnamon, you'll definitely want to try one or more of these awesome recipes that go beyond just enjoying the beverage.
Here you'll find recipes that infuse eggnog into desserts such as cakes, cinnamon rolls, fudge, pudding, cookies, and even a gingerbread eggnog tiramisu! Yaaaaas!
You'll find how to give your latte and hot chocolate a festive touch with the cozy and warming flavors of eggnog, too!
Get inspired by these creative eggnog recipes that will show you new ways to experience this classic holiday favorite.
How good does all of this look guys?? Like seriously I will, at some point, make all of these eggnog recipes. And if you are feeling like you need a little more Christmas flavor, check out all the Christmas cookies here.