Simple. Quick. Delicious. The best darn shrimp boil you will ever make or eat!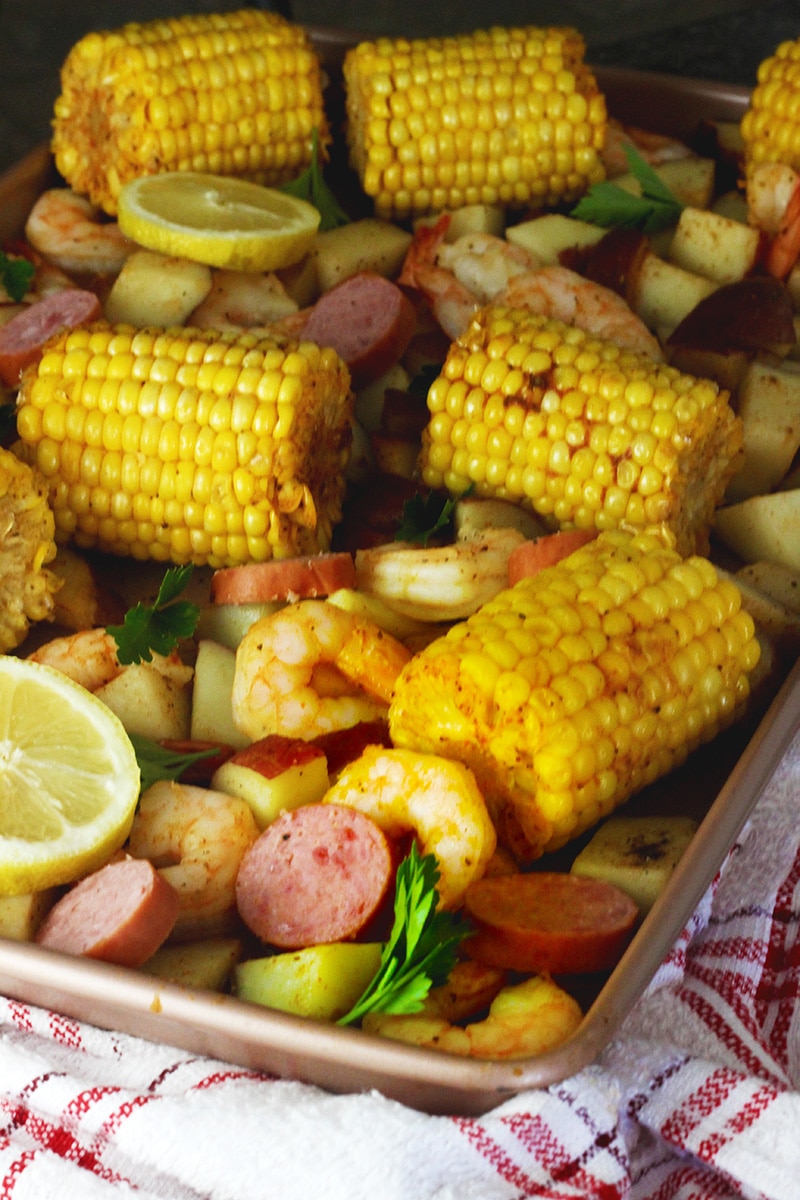 This is one of thos recipes that in inspired by a plate that I had out.
It wasn't long before I was set to move from Cleveland. Two of my close girlfriends and I went to this restaurant that one of them insisted we had to try.
She warned us. "Keep an open mind", she said, "It'll be really good and so much fun".
It depends on whether you call eating with your fingers in toddler fashion but with gloved hands, fun.
As always, I had a good time with my friends, but I was not happy about how we went about dinner.
But one thing she was totally right about, It was tasty. It was really good!
I left there thinking, there has to be a better way to get that taste, without all the mess.
So I got in the kitchen and made it happen!
While the one that we had out, included crayfish, this one that I am sharing with you today, does not.
While I didn't not like them, they are not something that I have to have.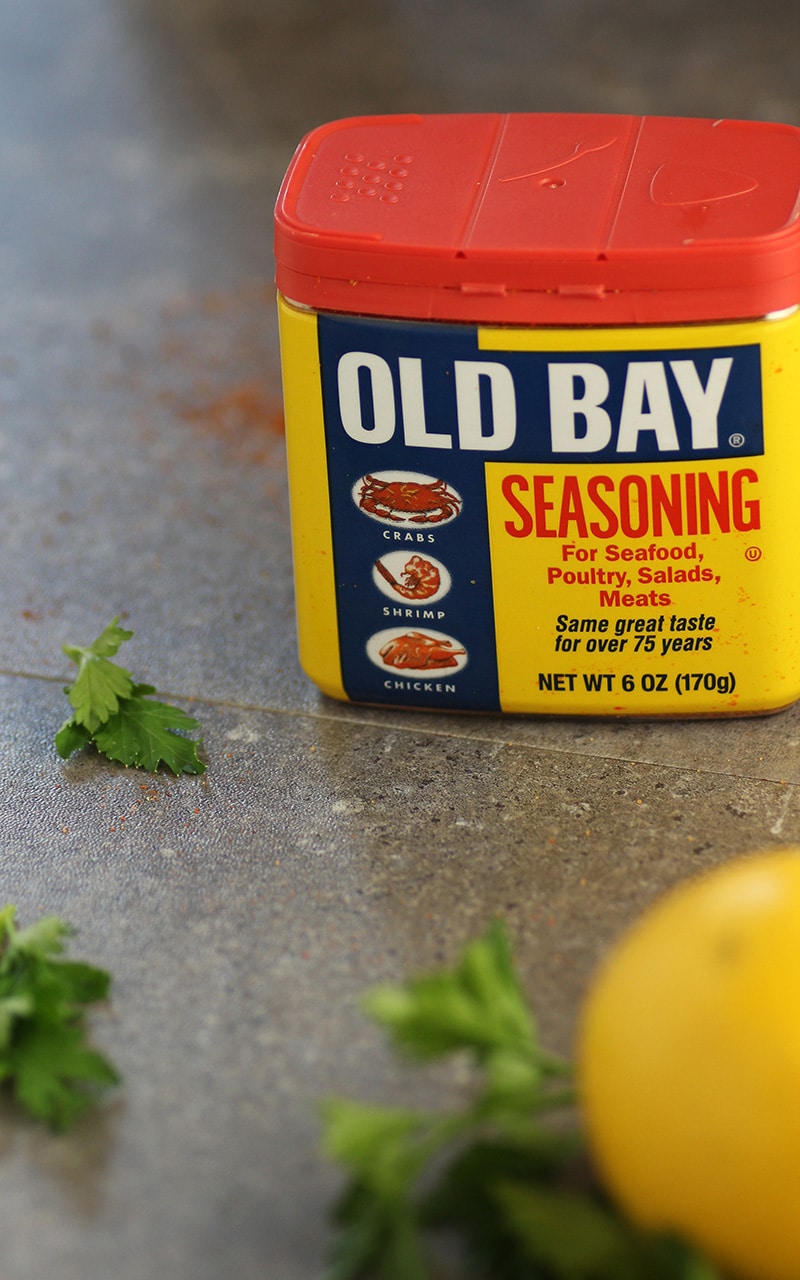 For this shrimp boil the Old Bay seasoning along with the other spices gives a mild kick of spicy flavor.
Yes to flavor!
Not inclusive of seasonings, all you need is a good 4 main ingredients to arrive at all of this yum!
Red skin potatoes, being my favorite kind of potatoes, is what I use. You could probably use regular russet potatoes if you wanted, but I say go red!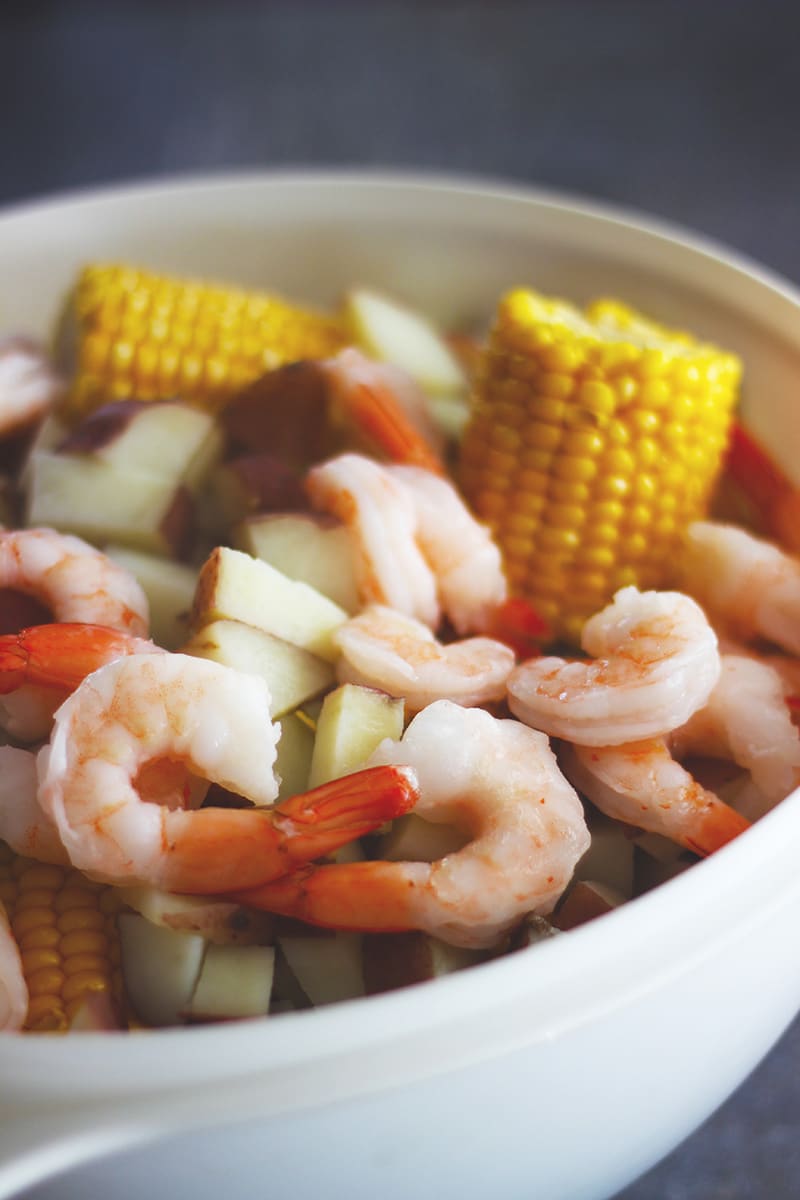 The finished recipe is every bit worth the minimal time spent.
Did I mention this could be made in right around thrity minutes??
WANT TO SAVE THIS SHEET PAN SHRIMP BOIL TO MAKE FOR LATER? PIN IT TO YOUR FAVORITE BOARD FOR LATER!