Crock Pot Mashed Potatoes
Crock pot mashed potatoes made with the potato type of your choice. Cooked slowly in the crockpot, then mashed with butter and heavy cream for a perfect comfort food side dish.
The links in this post may be affiliate links.  That means that if you click them and make a purchase, this site makes a commission.  It will have no impact on the price you pay or the experience of your purchase.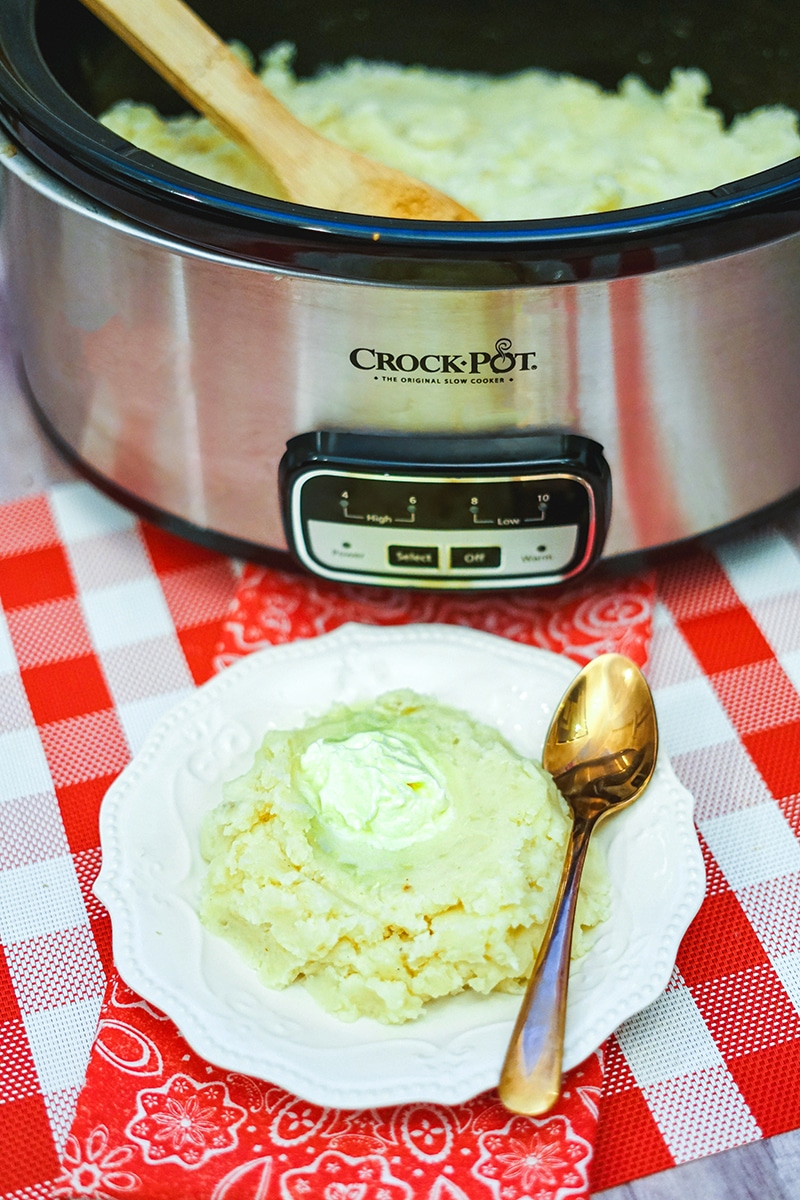 Whether I am cooking for a weeknight dinner or making a big meal, I love to use my slow cooker and instant pot as much as possible.
I am all about hands-off cooking. The kind that does not lead to burnt food though.
Making mashed potatoes in the slow cooker is so easy, you'll never want to use the stovetop method again.
The crockpot already makes for minimal time spent actually cooking, but these crockpot mashed potatoes require so minimal prep work, it does not get much easier than this!
Tools Needed To Make Crockpot (or Instant Pot) Mashed Potatoes
Ingredients For Crockpot Mashed Potatoes
potatoes
chicken broth
butter
heavy cream
Garlic
How To Make Crockpot Mashed Potatoes
Depending on preferences, you can peel your potatoes. I typically like to leave the skin on when using red skin potatoes. They make the best skin-on mashed potatoes.
After peeling your potatoes, slice them up into cubes. Place the potatoes in the crockpot, and pour in the broth, and sprinkle in the garlic, and ¼ cup of the butter.
Place the crockpot cover and cook on high for 3 ½ to 4 hours until the potatoes are soft. I always test them by sticking a fork in them and seeing if they break up from that.
Turn off the crockpot and drain the liquid. I like to leave a ¼ cup or so.
Using a potato masher or immersion blender, mash/mix potatoes until smooth.
Add the remaining butter and heavy cream and stir until everything is smooth and creamy.
You can use the crockpot to keep the potatoes warm using the warm setting until they are ready to be served.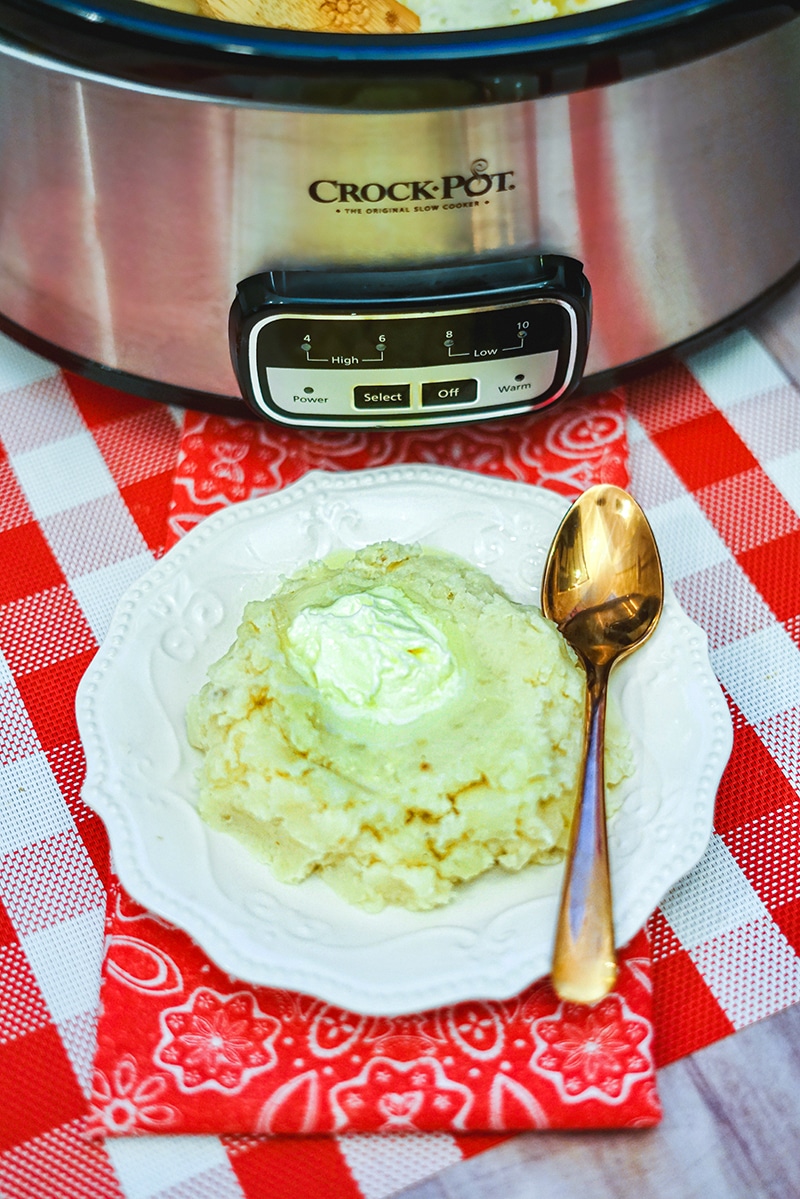 Crock Pot Mashed Potato Variations
Sour cream. Instead of heavy cream, you can use sour cream for a little bit of a different taste.
Garlic. Add in a bit of minced garlic before mashing to make garlic mashed potatoes.
Loaded. Top your potatoes with all your favorite loaded baked potato toppings for loaded mashed potatoes.
Cream cheese. Heavy cream can also be substituted with cream cheese which can make for an even creamier bowl of mashed potato.
Can Mashed Potatoes Be Made in the Instant Pot?
Sure can!
The instant pot makes everything quicker. You can cook the potatoes in the instant pot on high pressure for 12-18 minutes in a steam basket and naturally release the pressure.
Follow all the other steps for mashing a voila!
Tips for Crock Pot Mashed Potatoes/Instant Pot Mashed Potatoes
Don't over mash your potatoes.
Use a hand masher for chunkier potatoes.
Use a hand mixer or immersion blender for smoother potatoes.
Other Recipes You May Love: