20 Of The Best Dessert Ideas For Easter
Welp I have come to another round of firsts.  This being the first Easter away from my family, my church and home.  I don't even know what we will do as nothing is the same.  One thing that I know for sure is that I will bake at least one yummy treat.
The links in this post may be affiliate links.  That means that if you click them and make a purchase, this site makes a commission.  It will have no impact on the price you pay or the experience of your purchase.
Cause treats make everything better…
We normally have a big Easter Dinner at either moms or my home.  This year it will just be the five of us.
While I don't know which of these goodies will be on the dessert menu, I wanted to share some Easter Themed Recipes that you can make too!
20 Festive & Delicious Easter Recipes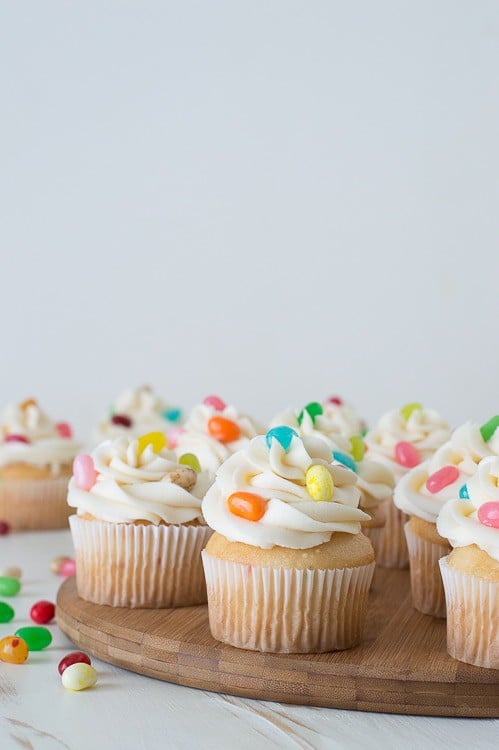 1. Jelly Belly Jelly Bean Cupcakes
2. Spring Rice Krispies Treats Pops
4. White Chocolate Funfetti Blondies
5. Meyer Lemon Blueberry Cupcakes
6. Old Fashioned Banana Cream Pie
7. Funfetti Popcorn Marshmallow Treat Cupcakes
8.  Cake Batter Funfetti Cookie Cups with Nutella Ganache
10. Lemon Poppy Seed Cupcakes with Blueberry Cream Cheese Frosting
11.  Easy Grilled Strawberry Shortcake Recipe
13.  Jelly Bean Fudge
14.  Mini Carrot Cakes with Candied Pecans
15.  Bird's Nests Easter Cupcakes
16.  Carrot Cupcakes
20.  Salted Caramel Easter Popcorn
Every single one of these dessert are drool worthy. I know it's gonna be hard to pick. tHe good news is that you can switch them all up and make them for any holiday or regular day that you want easily!
What you doing this Easter Sunday?