Pumpkin Cheesecake Trifle Mason Jars
Individual pumpkin cheesecake trifle recipe made in mason jars so you don't have to share not one bite of this delicious pumpkin treat.
The links in this post may be affiliate links.  That means that if you click them and make a purchase, this site makes a commission.  It will have no impact on the price you pay or the experience of your purchase.
It's pumpkin season, but really I don't feel like I need a reason or an excuse to want some delicious pumpkin goodness. Especially since I feel like I missed out on it for soooo long!
Growing up we always ate sweet potato pie in our house. I grew up thinking black people didn't eat pumpkin.
I don't know exactly where I got that notion from, because while I'll take sweet potato pie over pumpkin pie any day, I do love pumpkin in all the ways it can be served up.
These pumpkin cupcake trifles with cream cheese filling will make you a pumpkin believer as well if you are not already one.
So do not wait another minute, round up all the things and let's make us some pumpkin cheesecake trifles!
What Is a Trifle?
A trifle is a classic British dessert made by layering cake or sponge, custard, fruit, and whipped cream in a large glass bowl. It can also include other ingredients like jelly, sherry, and nuts.
Trifles are often served at celebrations or special occasions and can be customized with different flavors and ingredients to suit individual preferences. Variations of the trifle exist in other countries, such as the American "banana pudding" or the French "charlotte".
Ingredients Needed For Mason Jar Pumpkin Cupcake Trifles
white cake mix
sugar
canned pumpkin
vegetable oil
egg whites
cinnamon
allspice
ground cloves
cream cheese
powdered sugar
heavy cream
vanilla
How To Make Pumpkin Cheesecake Trifles
Start by preheating your oven to 350 degrees.
Beat white cake mix sugar, pumpkin, vegetable oil, egg whites, cinnamon, allspice, and cloves in a large mixing bowl on low speed for about 30 seconds or until mixed together.
Set the mix aside and prepare your muffin pans.
You can spray 24 muffin tins with cooking spray, or line with them with cupcake liners.
Distribute the mix evenly. Do this by filling each muffin cup slightly more than half full.
Place in the heated oven and bake for 18-21 minutes or until a toothpick inserted in the middle of the cupcake comes out clean.
Remove the cupcakes from oven and allow to cool.
I have to admit this has to be the hardest part, letting them cool completely. The smell of pumpkin will fill the air and your tummy will tell your hands to make a move.
DON'T DO IT!
A good distraction is preparing the filling. Cream together the cream cheese and 2 cups, or half of the powdered sugar.
Add in the heavy cream and vanilla, and then mix well.
Continue mixing and add in the remaining 2 cups of powdered sugar a half cup at a time. Do this until everything is well blended.
In small mason jars or dessert dishes, layer a pumpkin cupcake (or half of a cupcake if using very small dishes/jars), followed by roughly ¼ cup cream cheese icing. Top that with another cupcake, and then top that with your toppings of choice.
What Toppings Would Go Well on Top of Pumpkin Trifles
whipped cream
walnuts
pecans
caramel sauce
chocolate sauce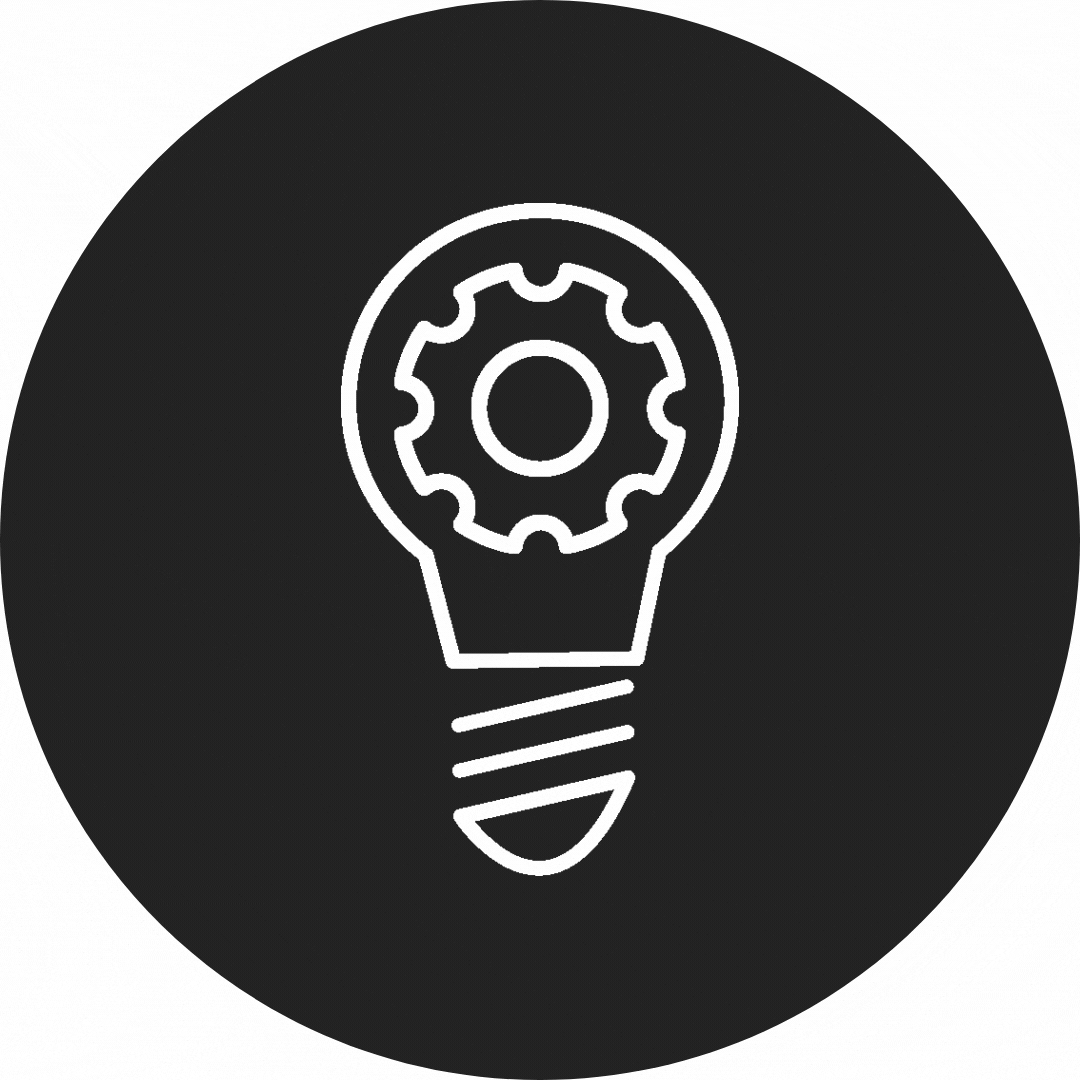 FAQs about Trifles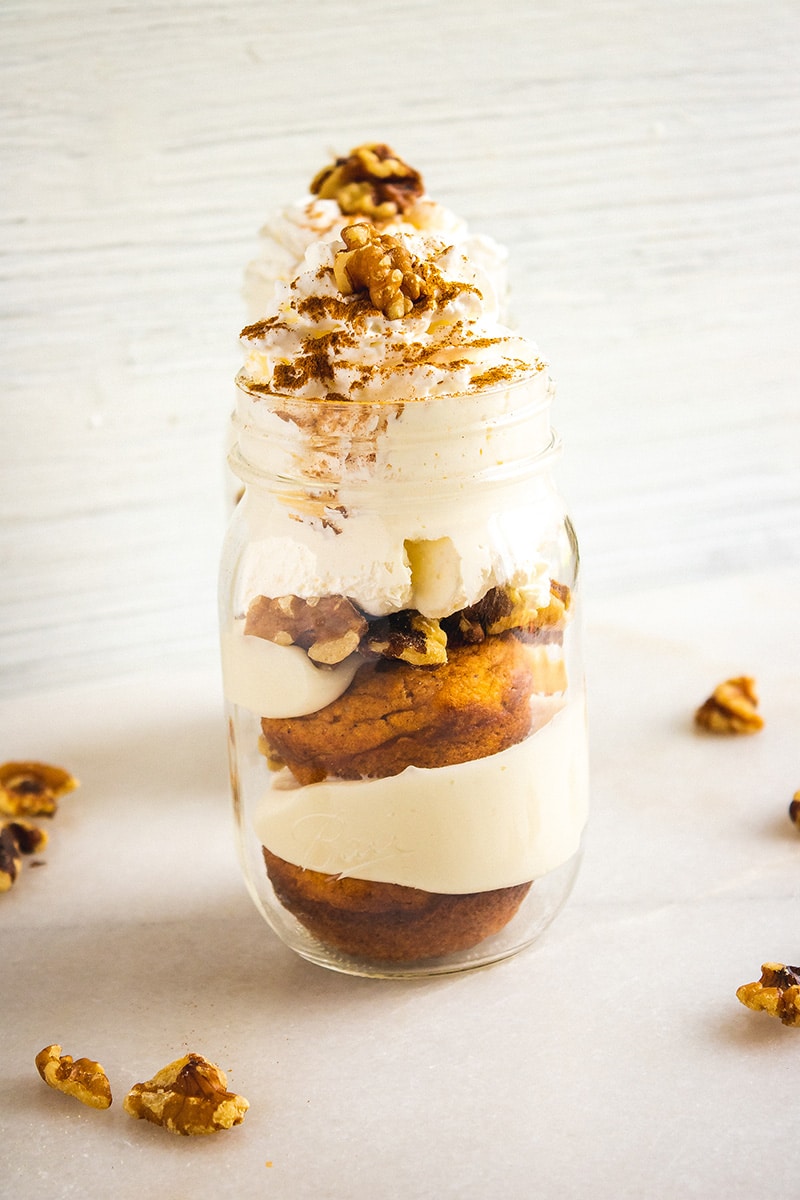 Pin Pumpkin Cheesecake Trifle Mason Jars For Later

Other Trifle Recipes You May Love:
Other Pumpkin Recipes You May Love: