As the holiday season approaches, there's nothing quite like a warm and cozy eggnog latte to get you in the spirit. Luckily, making one at home is easier than you might think!
The links in this post may be affiliate links.  That means that if you click them and make a purchase, this site makes a commission.  It will have no impact on the price you pay or the experience of your purchase.
One of my favorite things about the holiday season is the Eggnog.  This Eggnog Latte is so simple to make that as soon as Eggnog hits the shelves, my coffee doesn't know another creamer or compliment until I can no longer find it in stores.
Yes, it is like that!
Here's a simple recipe that will have you enjoying a delicious eggnog latte in no time.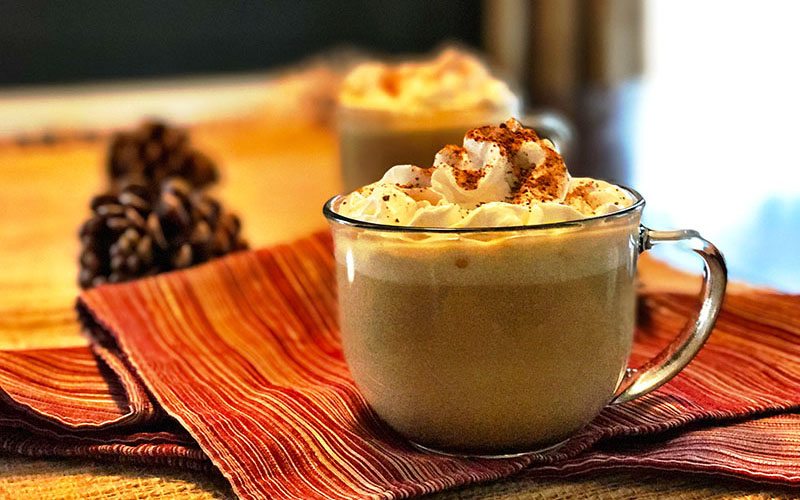 While eggnog is typically thought of as one of the things you put in your adult beverages, I'd be willing to bet one adult beverage you forgot about is your coffee.
Three simple ingredients and me, my couch,  a good book, and a good drank – we all go together.
If you are like me, this Latte is just what you need.
What you need to make an Eggnog Latte At Home
Milk
I personally love Oat Milk. But you can use any kind of milk that you prefer.
Coffee
When making an eggnog latte, you can use any type of coffee that you enjoy. However, it's best to use a strong coffee or espresso, as the flavor of the eggnog can sometimes overpower the coffee.
Using a bold or dark roast coffee can help balance out the sweetness of the eggnog and create a well-rounded flavor profile.
If you prefer a milder coffee, you can use a medium roast, but you may want to add an extra shot of espresso to make sure the coffee flavor is still present in the drink.
Ultimately, the choice of coffee is up to your personal preference, so feel free to experiment and find the perfect balance for you.
Eggnog
When making an eggnog latte, it's important to choose a high-quality eggnog that is rich and creamy, and has a good balance of spices.
You can use store-bought eggnog or make your own at home. If you're buying eggnog, make sure to check the ingredient list and choose one that has real milk, cream, and eggs, rather than a synthetic version.
Some brands also have alcohol in them, so if you prefer a non-alcoholic latte, make sure to choose an eggnog without alcohol.
You can also look for eggnog that is labeled as "spiced" or "traditional," as these tend to have a more authentic eggnog flavor.
Nutmeg
You don't have to have nutmeg in your latte. But it sure does bring the flavor together and make it taste good.
Cinnamon or Cinnamon sticks
This is another option. Cinnamon, like nutmeg, can add an extra flavor that brings it all together. Using a cinnamon stick is also a festive addition to the drink.
How To Make The Best Eggnog Latte
I start off with coffee from my coffee
maker.  I use the middle cup option because I am a coffee in my cream kinda girl when it comes to eggnog and coffee.  If you like more coffee, then use your highest setting on the Keurig and adjust accordingly.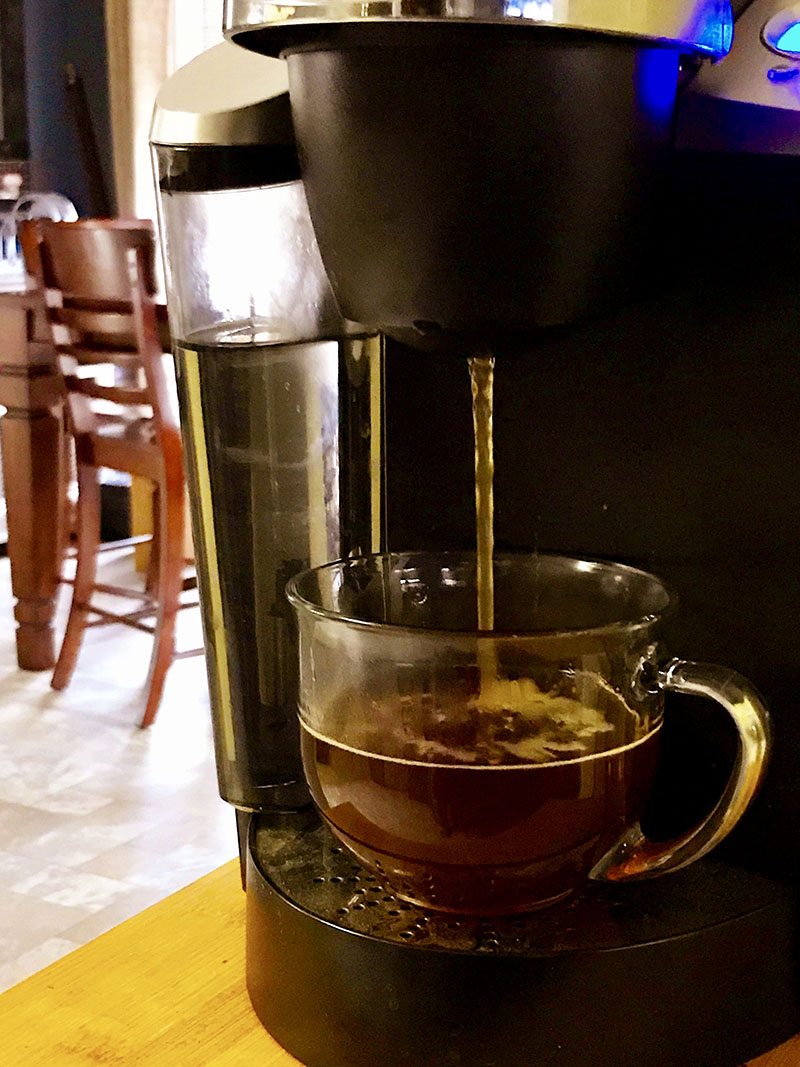 I add a tablespoon of the vanilla coffee syrup
+ 2 teaspoons of Organic Stevia in the Raw, cause I like it sweet.
I warm up my eggnog on stove, but you can also use the microwave. Then, I like to use my frother and make the eggnog nice and frothy. Then top my cup off with eggnog. 
Top it off with some extra creamy whipped cream, a sprinkle of nutmeg, and Enjoy!
Can you make an eggnog latte with a Keurig
However you choose to make your coffee is perfectly okay with this recipe. You can absolutely make an eggnog latte with a Keurig machine. Simply brew a cup of coffee, froth some eggnog, and add it to your coffee.
Interested In Saving This Eggnog Latte Recipe For Later? Pin It Below!
Tips for making your eggnog latte at home
You can use any milk you prefer, such as whole, almond, or oat milk.
Adjust the amount of eggnog to your taste. If you prefer a stronger eggnog flavor, add more eggnog and less coffee.
If you don't have a milk frother, you can use a whisk or a blender to froth your milk and eggnog mixture.
An eggnog latte is a delicious and easy-to-make holiday treat that will impress your guests or make a cozy afternoon indulgence. With this recipe, you can enjoy a homemade eggnog latte whenever the craving strikes!