One of My Breakfast Favorites | Pancakes Served 7 Delicious Ways
Y'all know me and breakfast go together. Together like kids and candy, husbands and beer, me and a good daiquiri (judge not, mmmkay) —-  yea we like THAT!
The links in this post may be affiliate links.  That means that if you click them and make a purchase, this site makes a commission.  It will have no impact on the price you pay or the experience of your purchase.
I love breakfast. It is the best meal of the day and if for some reason you wanna have it for any of the other meal times throughout the day it just works then too.
I have never heard a complaint when my answer to the daily question, "what's for dinner?" Is breakfast.
Quite honestly it's usually some sort of celebratory dance song or both.
Remember when I share my sweet potato pancake recipe and I was raving about sweet potatoes?
While the sweet potatoes clearly took the front seat then, I realized I need to clear up my love for pancakes as well.
Now that we are clear on that let's talk about one of my breakfast favs. You got it – Pancakes!
It's hard to believe that when I was a kid I didn't really care did panny  cakes, as my grandfather would call them. But they just weren't my fav.
I'd much rather my Momma's waffles from her waffle maker or French toast that my best friend's mother made, it was the best!
But as with everything else, age changes things. And me and pancakes are tight!
So I am sharing today pancakes served up in some of the most delicious ways.
Ready?
Of course, you are… so here you have it!
7 of the Most Delicious Pancakes You Will Want To Try
Huckelberry Lavendar Paleo Pancakes via Forest and Fauna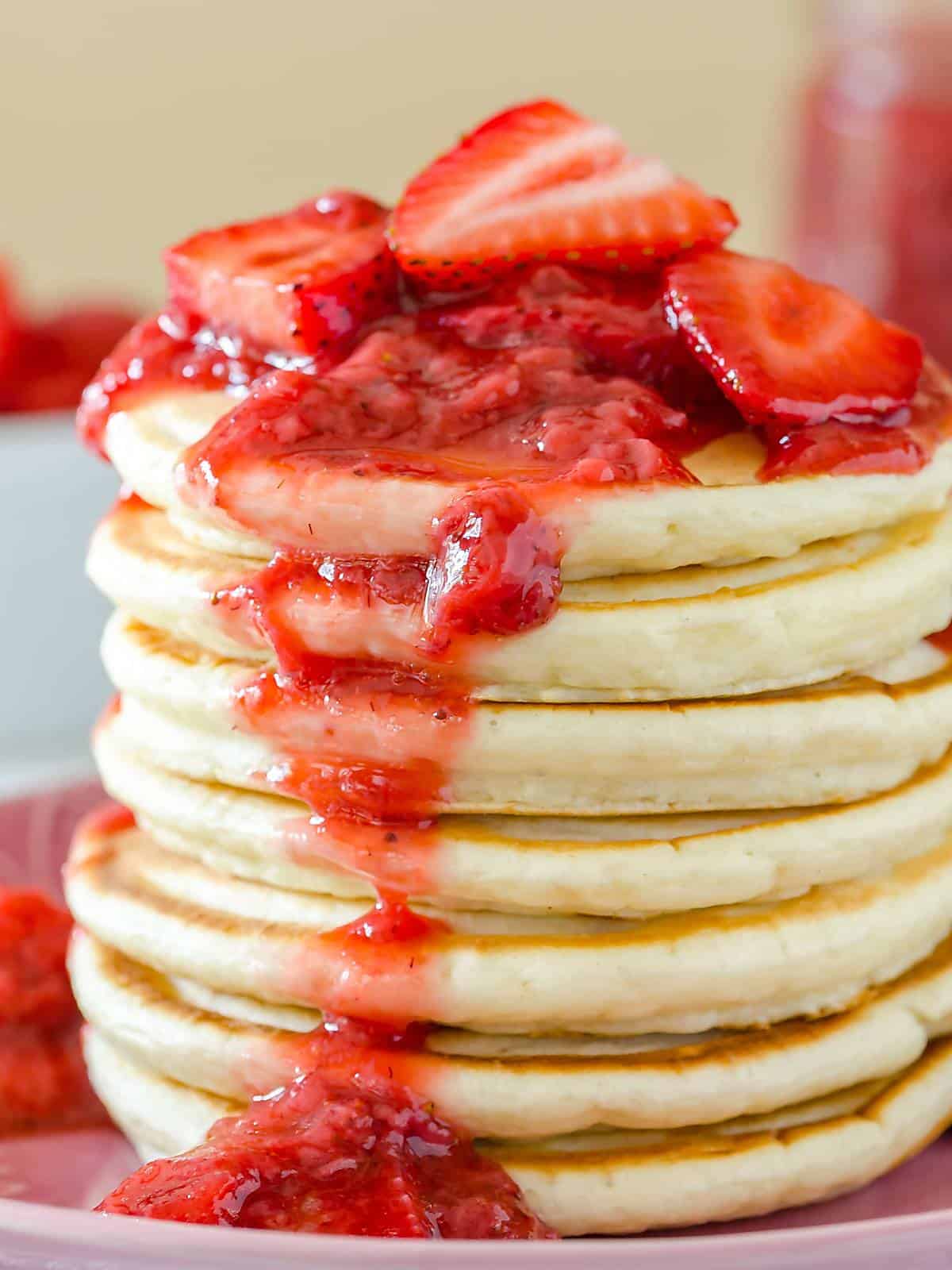 Strawberry Cheesecake Pancakes via Art From My Table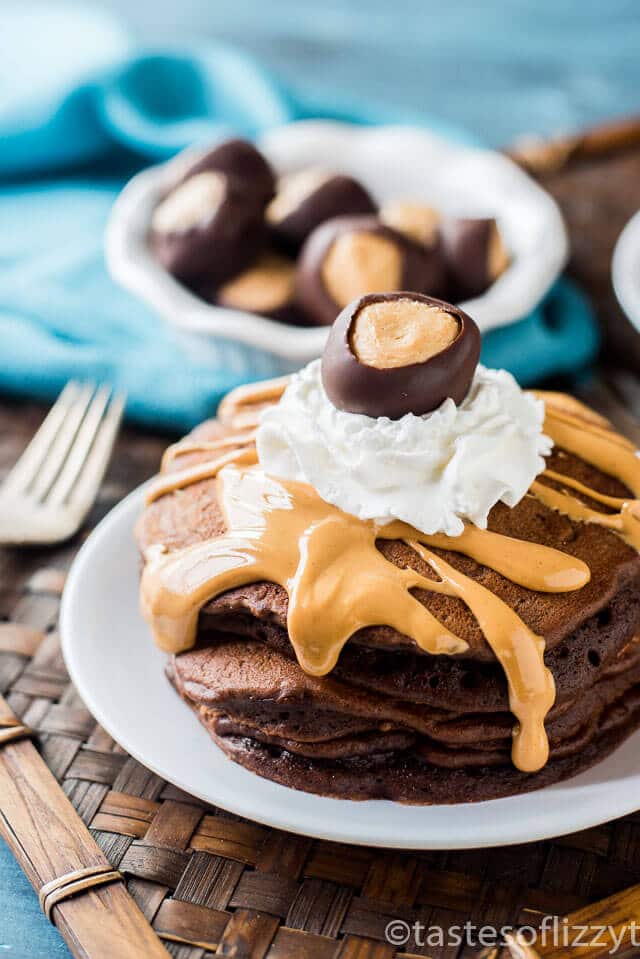 Chocolate Peanut Butter Buckeye Pancakes via Tastes of Lizzy T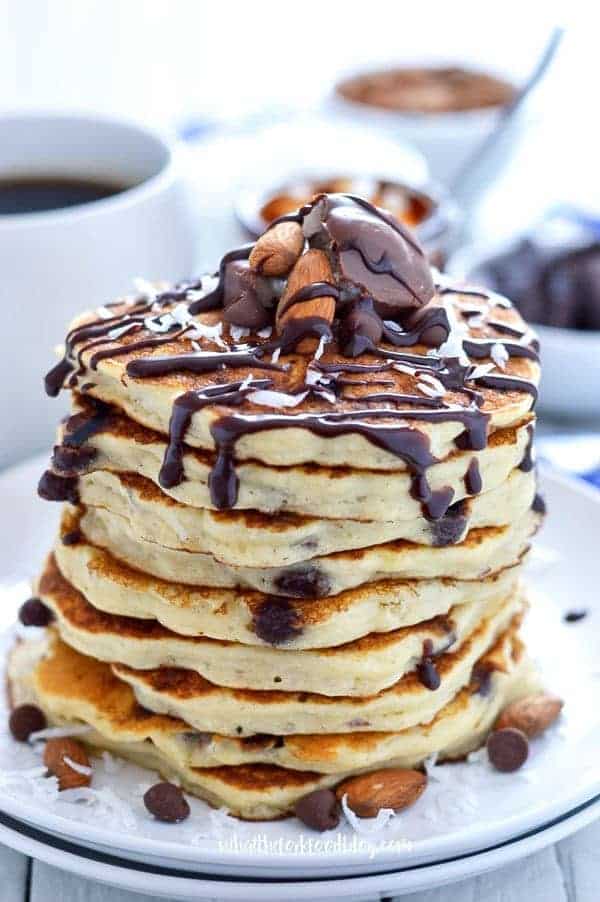 Gluten Free Almond Joy Pancakes via What The Fork
Gingerbread Pancakes via Cooking Classy
Hot Chocolate Pancakes via Handle the Heat
Lemon Poppyseed Pancakes via Lemon Tree Dwelling
Pancakes anyone?
Wanna Save This For a Later Time? Be Sure to Pin It