Homemade Chunky Guacamole
Five main ingredients for this simple & easy guacamole.
The links in this post may be affiliate links.  That means that if you click them and make a purchase, this site makes a commission.  It will have no impact on the price you pay or the experience of your purchase.

It's taco Taco Tuesday again y'all!!
So it's only fitting that I serve up something today that every taco and taco receipt desperately needs.
After you make this, you will no longer want that store-bought stuff!
This simple and easy guacamole recipe is not only quick but it tastes amazing g with only a few ingredients.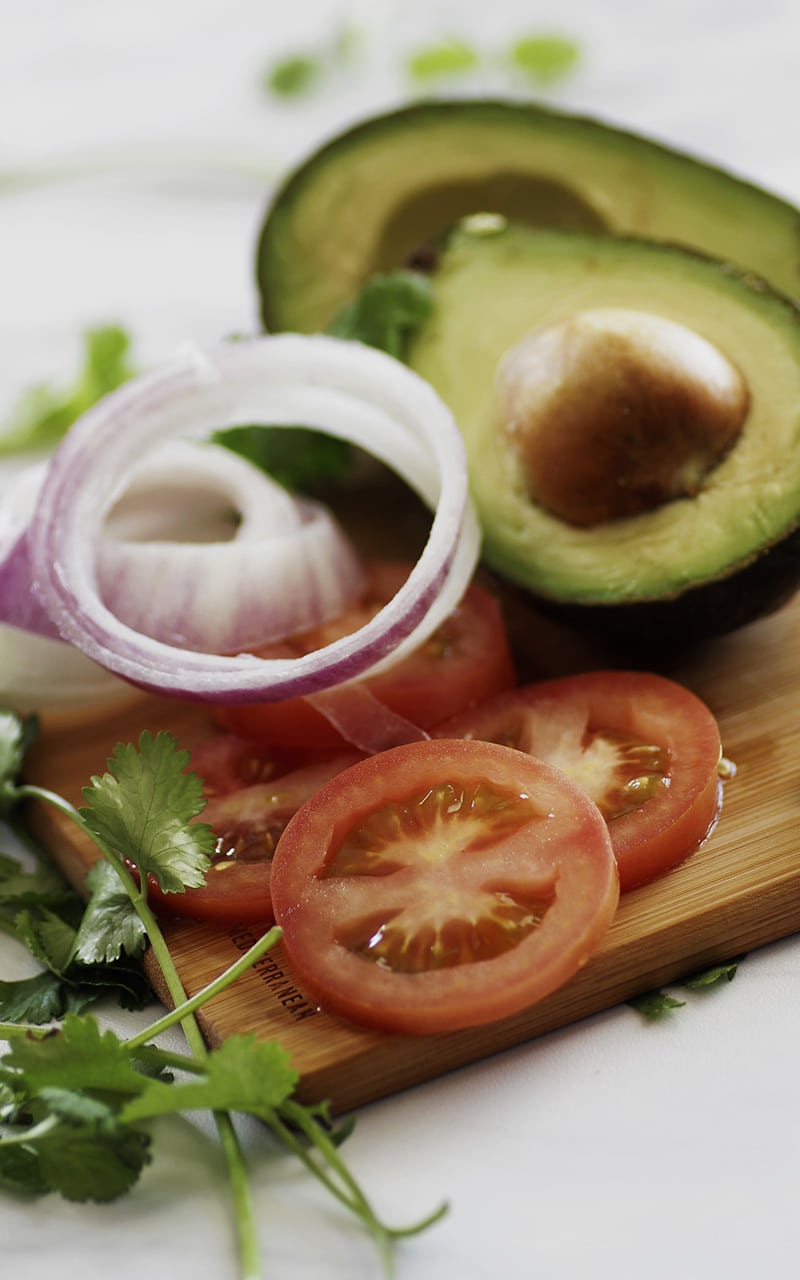 What is used to make Guacamole?
Onions
Tomatoes
Ripe Avocados
Three main ingredients!
And do you know what that means? It means that you can make this in under 15 minutes.
So no matter what kinda taco, taco salad, or fiesta you are throwing together for Taco Tuesday, this needs to be a part of it.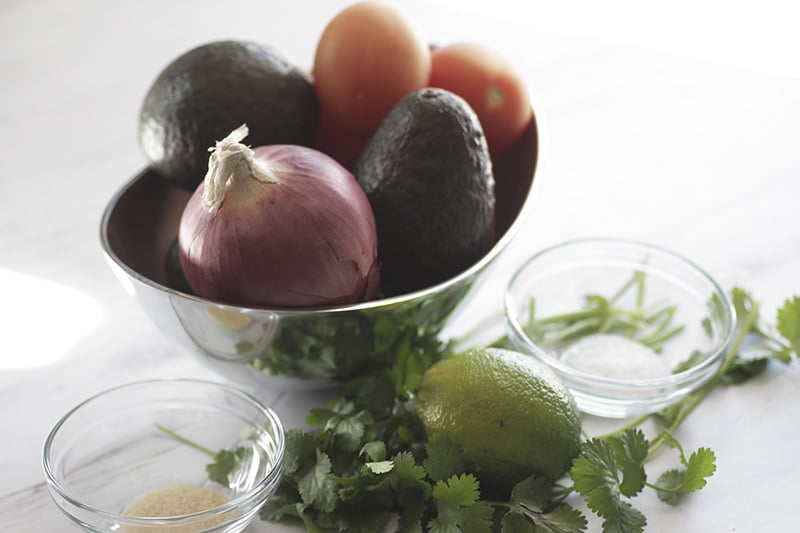 How can you tell if an avocado is ripe?
Two things help you determine if an avocado is ripe.
A bright green avocado is not ready yet. I had to learn this the hard way.
If you go to buy an avocado the day you need to use it, you want it darker in color. Avocado turns a brownish-green color when they are ready and ripe.
In addition to the color, if you squeeze the avocado lightly and it yields to gentle pressure, it is indeed ready!
How do you make Guacamole?
To make this simple & easy guacamole start by peeling, pitting and cutting your avocados. And then put them in the bowl.
Using fresh cilantro, remove cilantro leaves from stems.
Now you could use cilantro you find in the seasoning section if that is all you have, but that fresh cilantro is gonna be well worth it!
Add it to your bowl.
Then peel and chop the red onion. Red onion doesn't take much, so roughly a one-third of a medium-sized onion.
Put that in the bowl as well.
Then dice your tomato. I use one whole medium tomato. Put that in the bowl.
Now add the magic! Seasonings – garlic and salt.
Top off with a squeeze of the juice of the lime over the mixture.
Mash together using a potato masher or pulse using a food processor until the desired level of smoothness versus chunkiness is achieved.
Serve and enjoy!
Simple right?
Now go eat tacos and be merry!
Interested in making this Simple & Easy Guacamole for later? Pin it now!