How to Prepare for Painting Kitchen Cabinets
Preparing to paint kitchen cabinets is a job y'all!
The links in this post may be affiliate links.  That means that if you click them and make a purchase, this site makes a commission.  It will have no impact on the price you pay or the experience of your purchase.
…maybe more of a job than actually applying the paint.
I am here to help you prepare.  To save you from having to do all of the extensive research I did of products, do's don't, and steps to take.
In our last home, we had a kitchen full of oak cabinets. And when we moved in I thought they were really nice. But I came to realize I was comparing them to the cabinets in the house I moved from. Which I had made over to my liking as well.
But the more time I spent in that kitchen the more I just fell out of love with them.
They felt old, and not my style, and I wanted new ones.  New ones, which we could not afford.
Have you checked into cabinet pricing lately???
……*falls out*
So I had the bright idea to paint them.
If I had a picture of my husbands face when I revealed my low cost solution, you would know he was not enthused at all.
He analyzed the cabinets, counted them, and analyzed them again.  Before he finally said, "yo, you can have your cabinets painted…..but I'm not doing it".
He knew we couldn't squeeze it into a weekend, and that it would in fact be multiple weekends of work.
This was monumental.  My hubby does not look to pay anyone to do something he can do himself…EVER!
This is how I discovered my love of DIY – being married to him.
I ended up finding a guy who quoted me a price that we could not pass up to do it. So it was all a go!
Being that I like a fast turnaround I was game to pay for it.
See my previous cabinet before and after
Now fast forward a couple years later and we are in our new home and faced with the same issue. Oak cabinets starring me down saying "what you gonna do?"
This time we really don't have the budget for it and even if we did the prices I have been quoted here in NC have been 3-4 times more than what I paid for my larger kitchen back home.
So we roll up our sleeves and get it done!  We painting kitchen cabinets y'all.
I will tell you cabinet painting is not for the faint at heart. But if you are like me and can't stand the thought of keeping oak cabinets and you're looking for a new, clean and modern feel I am here to help you get ready.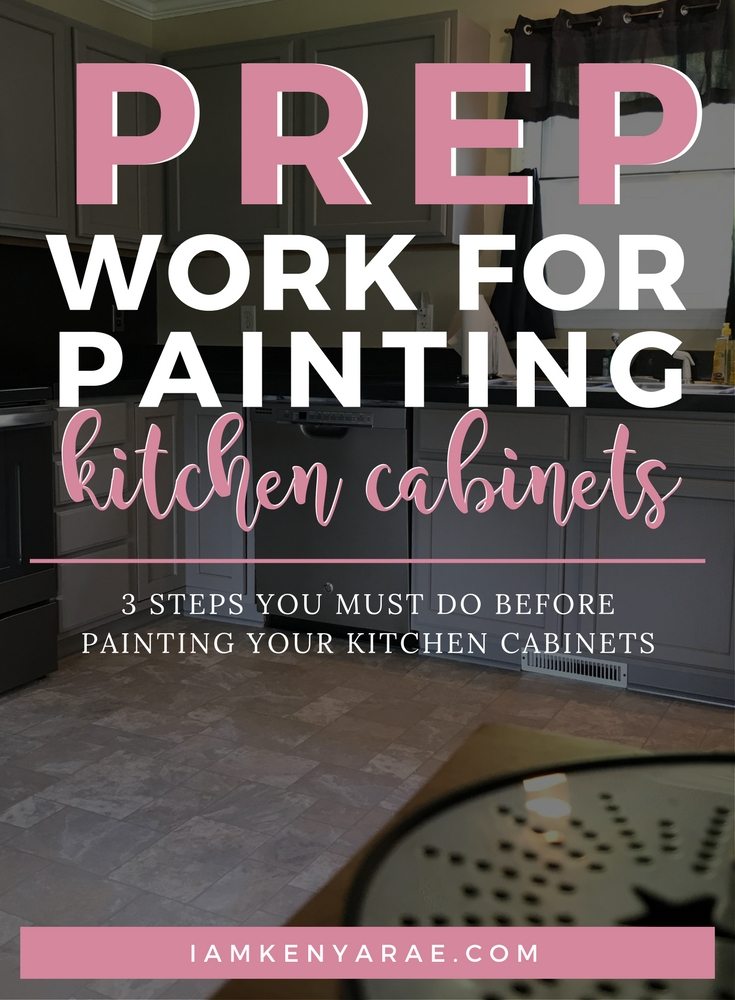 Here are my 3 main steps to prepping your cabinets to be painted
Please note this is not a sponsored post. I absolutely could not let you do this without sharing the products I used. So the links are affiliate links to find out exactly what that means, click here.  But I am not being compensated for this post.
Cleaning
I don't mean just wiping off. I mean a thorough cleaning. And if you fry food or cook with grease often, this step is even more crucial.

The previous owners of my home must have fried a lot, and I mean ALOT of food, because there was a thick greasy build up in a lot of spots in the kitchen.
I used the Goof Off Degreaser
to clean my cabinets and it made it so easy.
I literally sprayed, left it for a minute and then wiped. There was no scrubbing that happened.
Don't believe me?  See how easy I wiped the worse part of my cabinets -the tops. The part that's out of sight and out of mind. I swear I don't know that they were ever cleaned before this moment.
Stripping
In lieu of sanding my cabinets I chose to strip them instead.
Stripping them removes the varnish or enamel  finish off the cabinets. I thoroughly researched this part.  If I had to sand these cabinets, this project may not have gotten done.
With the Goof Off Liquid Sprayable Stripper, which is exclusively sold at Lowes, I was able to strip the cabinets down to the wood again with minimal effort.  But there are other strippers out there as well if you are a Home Depot shopper.
This stuff requires good gloves that are used for chemical use.
You do not want this stuff on your skin!
I did them outside. There is never a breeze when it's in the dead of heat it seems. But this day? Oh this day, there was a breeze and when that breeze blew while I was spraying I stopped so fast to hit cold water.
Use this stuff responsibly. But I truly recommend using it if you don't want to sand.
We chose to use the Goof Off for the doors and then used Liquid Sander for the boxes.
The liquid sander works a little different in that it applies a gritty texture to the cabinets to help the paint adhere.
It is applied just using a rag and wiping in a circular motion. Then letting it dry.
We chose this way because the parts of the boxes did not appear to be real wood, so I wasn't sure that the Goof Off spray would have been the best option for that part.
Not to mention I was still using my kitchen throughout this process, and with the Goof Off Stripper, I would have needed to shut it down for a day at least to keep the kids out.
Washing
This step is one you don't want to skip. Some people say what's the point?
The point is you want a clean surface so your cabinets finish is nice and smooth.
Just wiping them down with a clean wet rag thoroughly will suffice.
You don't have to soak them or wash with soapy water. Just wipe them clean with water and a rag.
And that's it.
These steps could be combined into a few days if you wanted to.  The way that my life and ability to get easily overwhelmed is set up, I decided to allot a weekend to cleaning and detaching the doors off the hinges.  Then a separate weekend for stripping and cleaning.
Suggested Tools to Organize Cabinets
[col_wrapper]
[col4]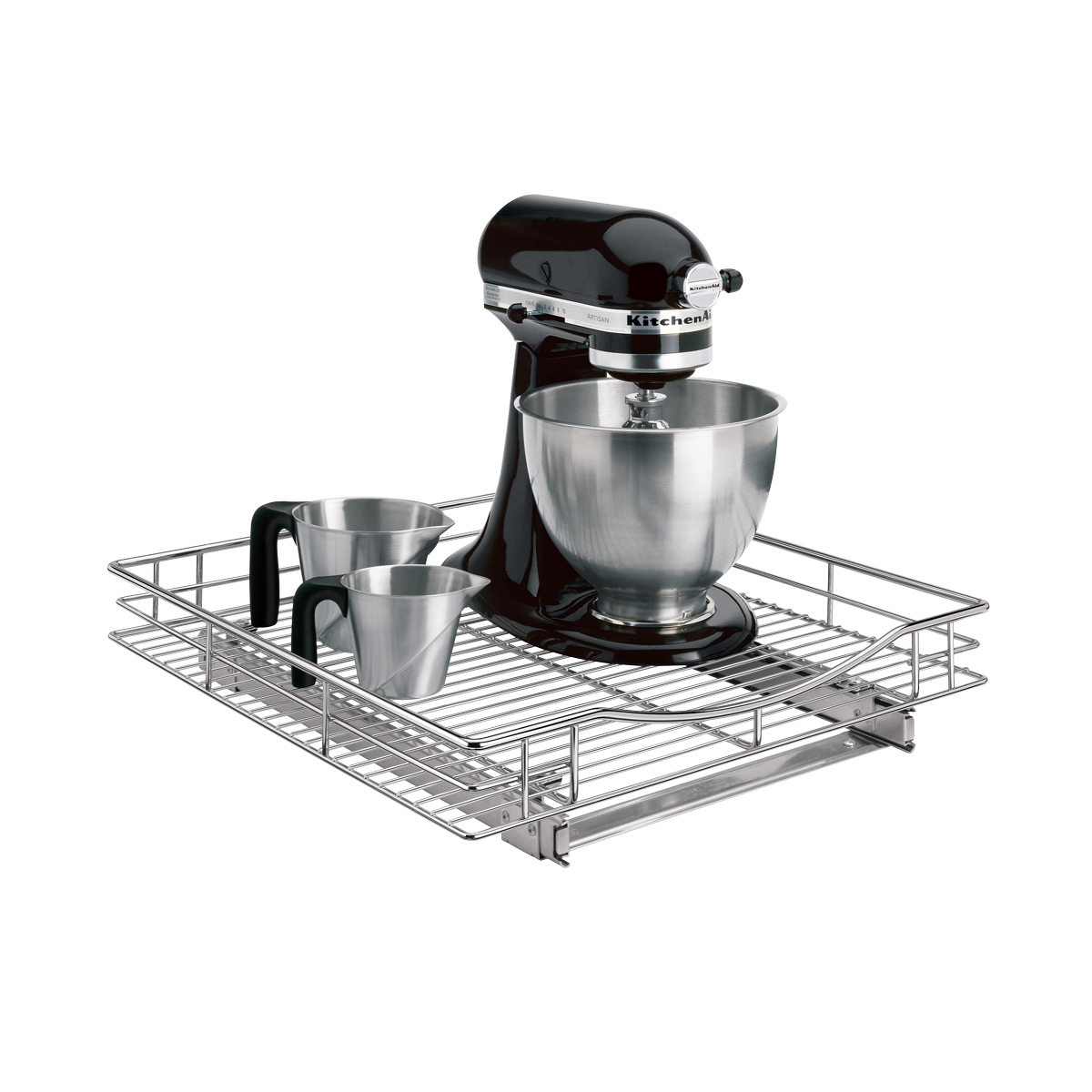 [/col4]
[col4]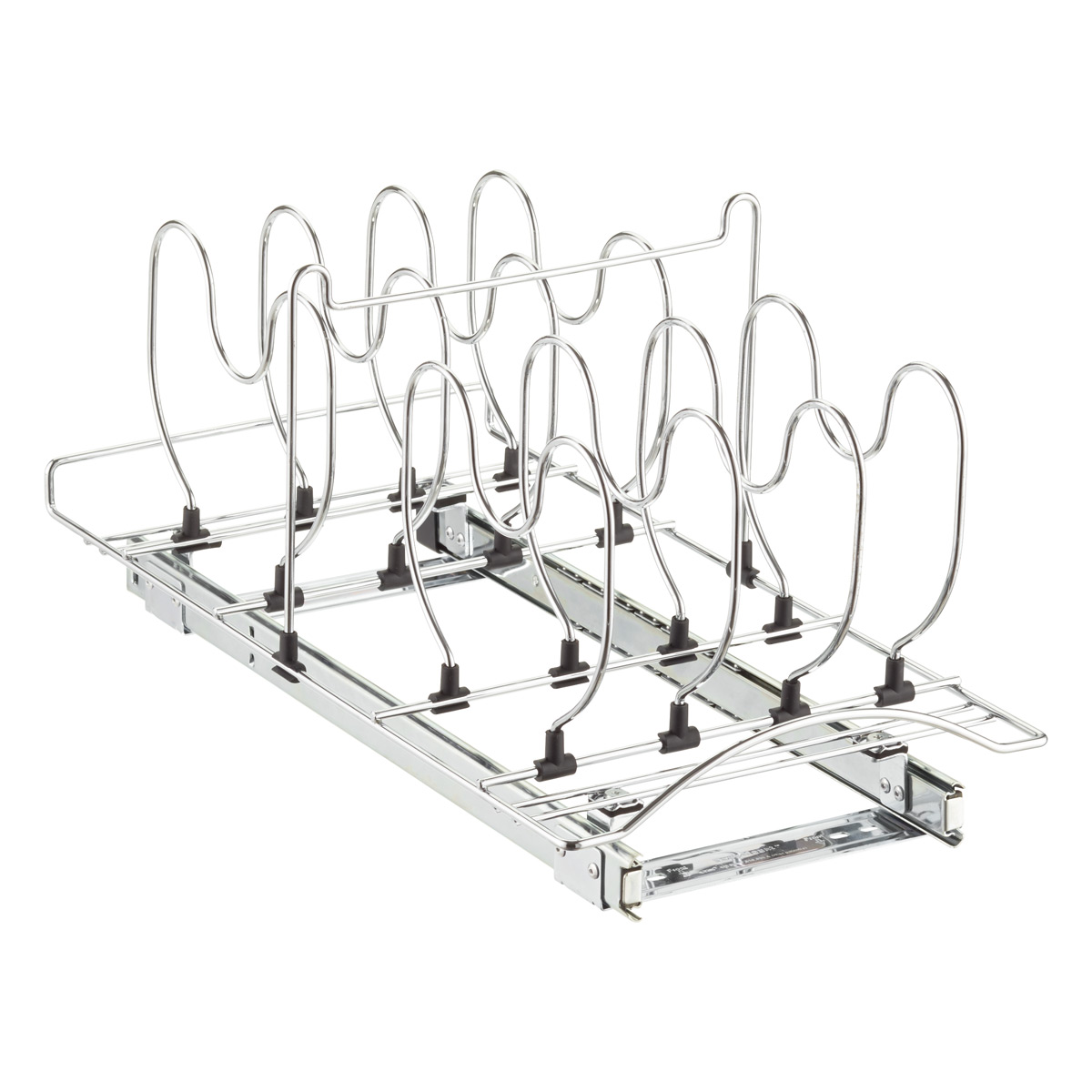 [/col4]
[col4]
[/col4]
[col4_last]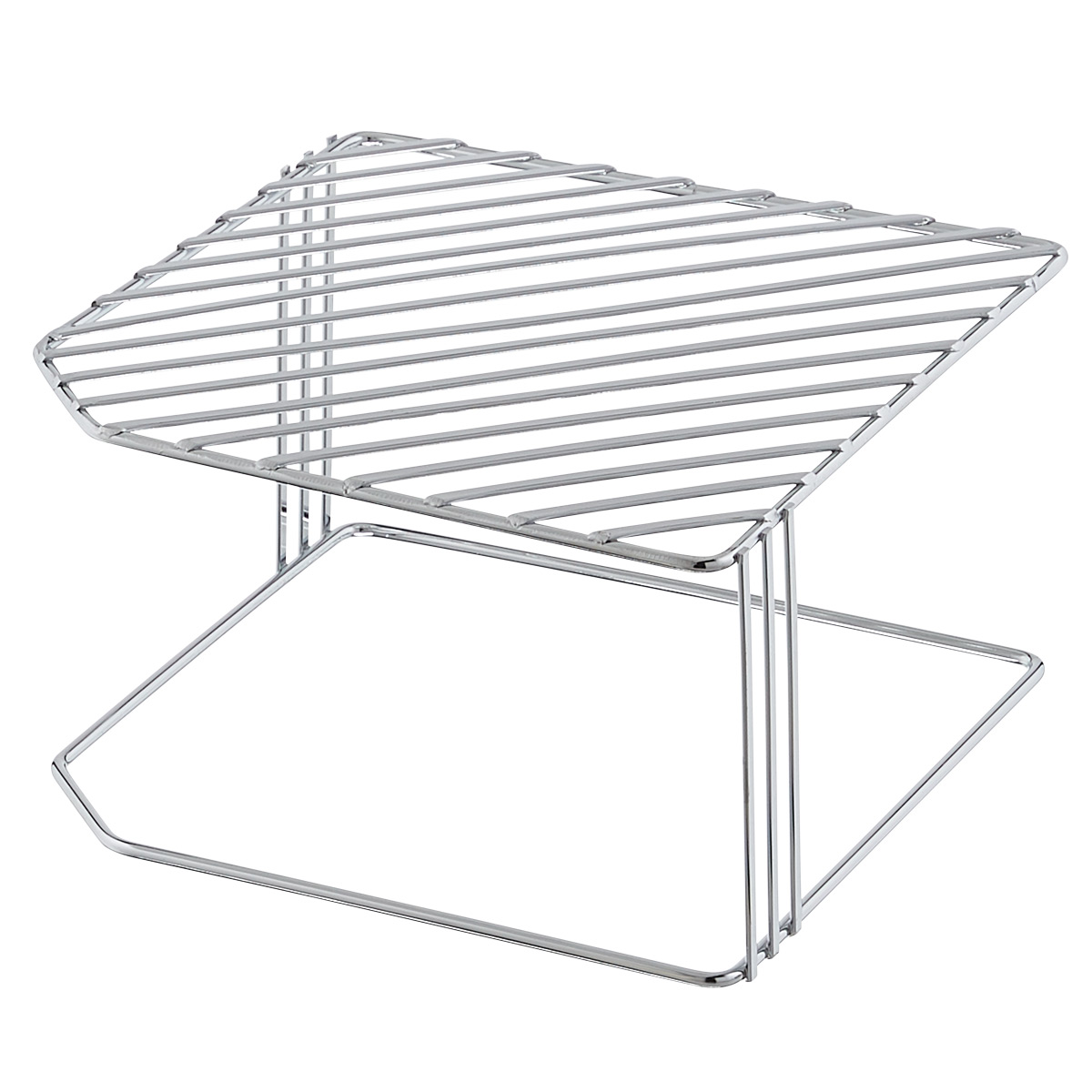 [/col4_last]
[/col_wrapper]
Think you might be up to painting your cabinets?  Check out the actual priming and painting process, and get answers to all your questions to make sure you love your painted cabinets when they're done.
[clickToTweet tweet="Everyone shows you before & after, but here are the steps to prepare to paint your kitchen cabinets" quote="TWEET THIS: Kenya Rae shares with you the prep-work for painting kitchen cabinets!"]