German Chocolate Cake Pops
They may be small but they are big on flavor, these German Chocolate Cake Pops are just what you want, and all of what you need!
The links in this post may be affiliate links.  That means that if you click them and make a purchase, this site makes a commission.  It will have no impact on the price you pay or the experience of your purchase.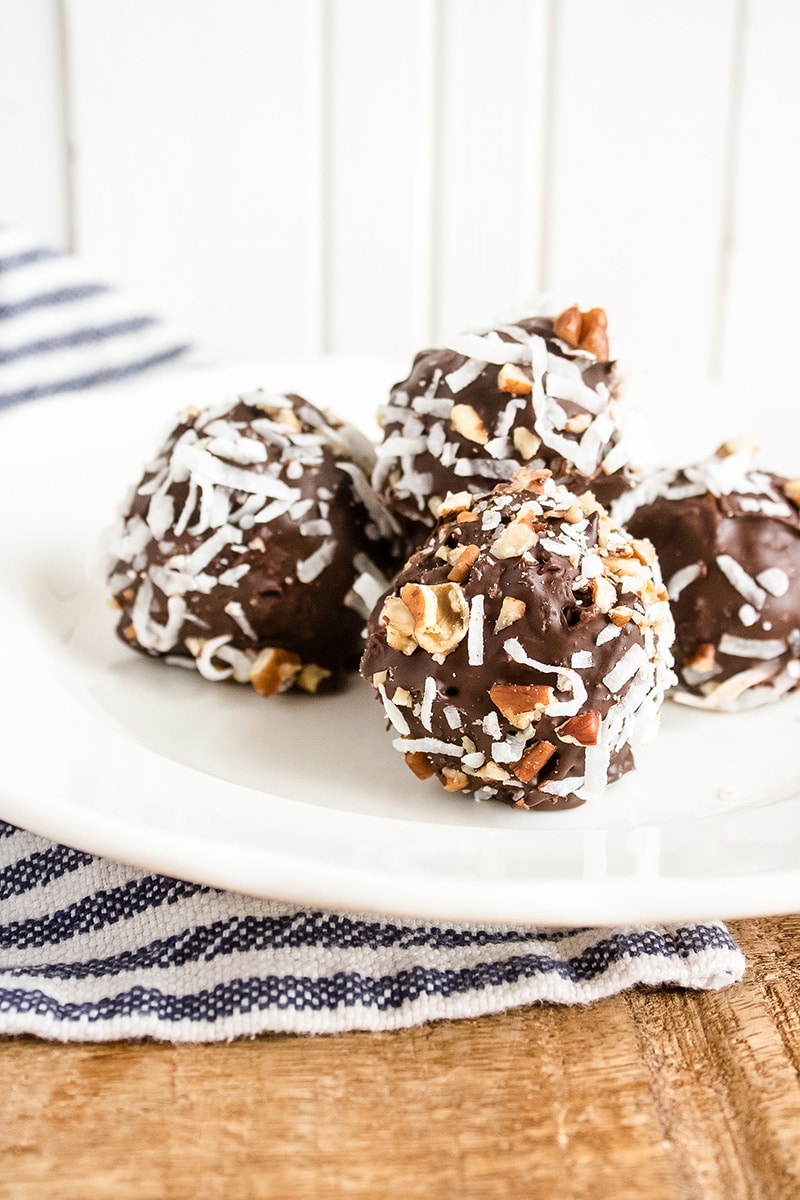 Let's go on a tasty adventure together and discover the wonderful world of German Chocolate Cake Pops! These little bites are a perfect combination of the rich flavor of the classic German chocolate cake and the playful and fun style of cake pops.
If you're looking to make the tastiest german chocolate cake truffles ever, then you'll enjoy this recipe.  It is sure to cure the best, and worst, of your chocolate cravings.
You can serve these cake pops at your next family gathering, special event, or keep them stored to munch on whenever you have a hankering for a tasty chocolate cake ball delight.
Ingredients Need for The Cake Pops
box cake mix OR homemade German Chocolate Cake
sweetened condensed milk
unsalted butter
egg yolks
coconut
pecans, chopped
vanilla
semi-sweet chocolate chips, melted
What Is The Difference Between Cake Pops And Truffles?
Cake pops, cake balls, and cake truffles. What is it that makes each of these delicious dessert ideas different?
The main difference between cake pops and truffles is that German chocolate cake truffles have chocolate as their main ingredient. Chocolate truffles are made from chocolate on the outside to the inside with other ingredients added for a mere flavor addition.
Cake pops are more of a cake mix dipped into chocolate. Chocolate is not usually the main ingredient in a cake pop.
These are the best of both worlds if there is a difference at all.
How Do You Store Cake Pops?
You can leave your German chocolate cake pops out at room temperature for up to one week. If you're looking to store these delicious chocolate truffles for a longer-term, then make sure you place them in an airtight container.
You can store chocolate cake truffles for 2 weeks to one month in the refrigerator and up to 3 months in the freezer when stored in an airtight plastic bag.
How Do I Make German Chocolate Cake Pops?
It's easy to make this chocolaty dessert at home. You'll need to gather the ingredients on the recipe card below to make your own German chocolate cake truffles.
Making the Cake
The first step will be to bake the cake. Cook chocolate cake according to the box instructions or homemade recipe you're using. Let the cake cool and then crumble it up into a bowl for use in my chocolate cake truffles recipe.
Making The Frosting
Next up you'll want to make the coconut-pecan frosting. Get a medium saucepan on your stovetop where you'll mix in the melted butter, sweetened condensed milk, and egg yolks.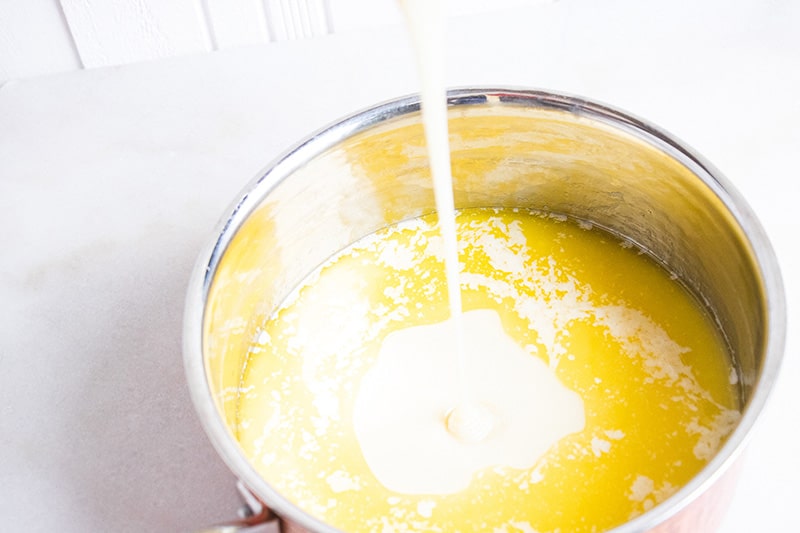 Put your stove on for medium-high heat as you continuously stir the ingredients in your saucepan. You'll want to stir until these ingredients become thicker, almost like a frosting texture. Then take away from heat and add in the coconut, pecans, and vanilla.
Remove saucepan from heat and let it cool for 30 minutes, stirring occasionally.
Now that you have your German chocolate cake mix all crumbled up and the frosting ready to cool down, it's time to start making your cake truffles.
Making the Cake Pops
Get a large mixing bowl where you'll combine the crumbled cake and frosting.
Put on some gloves or wash your hands thoroughly and then make 1-inch balls out of this mixture.
Put parchment paper on a freezer-safe platter or small baking sheet. Place the 1-inch balls on your sheet that's lined with parchment paper, and freeze for about 30 minutes to an hour.
Remove the chocolate cake truffles from the freezer, melt the chocolate in a microwave glass bowl starting with one minute at a time, then 30-second intervals while stirring until the chocolate is melted down completed.
Get your coconut and pecans in your bowls and ready to sprinkle on the chocolate cake truffles.
Use a fondue stick or similar gadget to pick up each German chocolate cake truffle ball so that you can dip it into the melted chocolate.
Top the Cake Pops
Sprinkle a little bit of coconut and pecans onto the chocolate cake truffles before the chocolate has hardened.
Once you've dipped all of your chocolate cake truffles into the melted chocolate and sprinkled with coconut and pecan, it's time to drizzle a small amount of melted caramel over each of your cake truffles.
Place your completed chocolate cake truffles into the refrigerator for 30 minutes to help speed up the hardening process, if you wish.
Enjoy!
You May Also Love: