Cricut EasyPress 2 Review | Full Details on The Cricut Iron On Heat Press
If you are looking for a review of the Cricut Easy Press 2 you have landed in the right place! A full break down of why the Cricut EasyPress 2 is a dream for the makers, DIYers, crafters and everyone in between.
The links in this post may be affiliate links.  That means that if you click them and make a purchase, this site makes a commission.  It will have no impact on the price you pay or the experience of your purchase.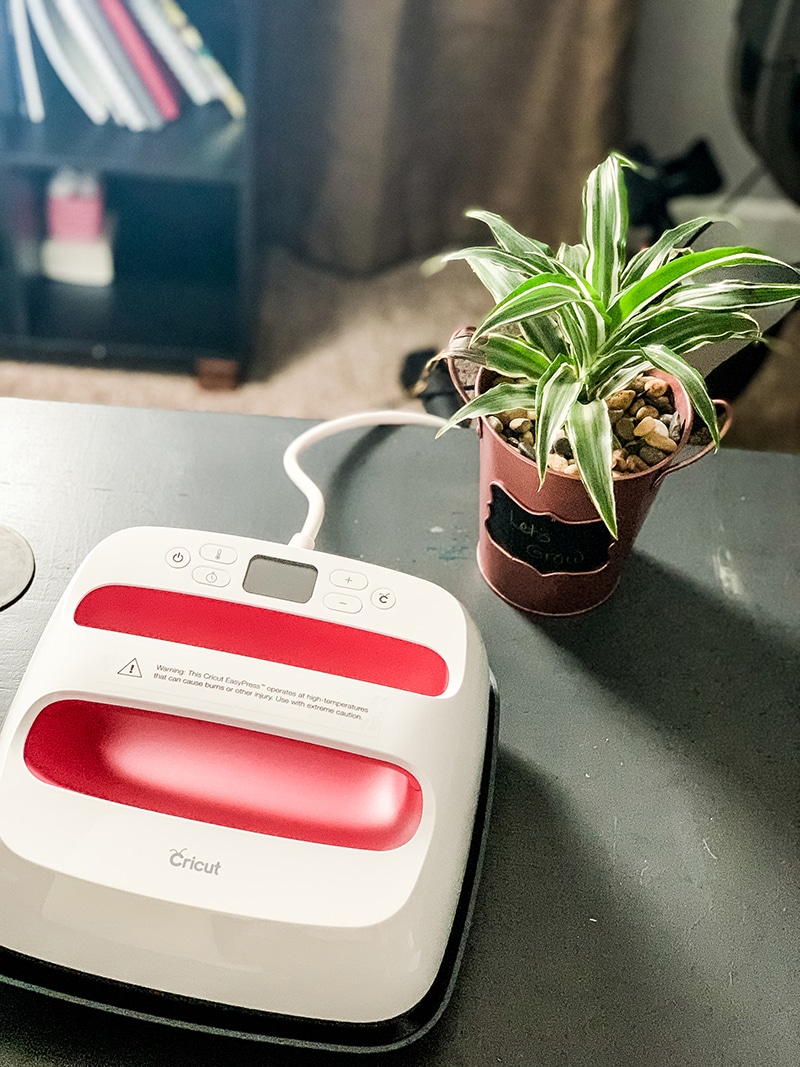 I remember having an odd shaped window in my first home that I wanted curtains for. And not being able to find any that would work after looking high and low, I took to make my own using hemming tape and a hot iron.
While it got the job done, I had to be very careful not to burn the window sheers I was using while getting the iron hot enough to seal the tape, while not burning the thin material.
Insert the EasyPress 2.
This thing is amazing!
The Cricut EasyPress now comes in 4 sizes for all projects – big and small:
Which EasyPress Size Is Good For Me?
The size you need is dependent on the projects you plan to do with it. Are you going to be doing childrens size clothes versus adult sizing? Are you interested in doing larger projects like signs and other home decor items that may call for a bigger iron?

What Makes The EasyPress Better Than An Iron?
Adjustable Heat
The EasyPress 2 has adjustable heat up to 400 degrees Fahrenheit.
Timer
The timer on the EasyPress 2 gives you professional iron-on results in under 60 seconds for most projects.
There is an online heat guide that tells you what temperature and time is needed based on the material you are applying and the material of the item it is being ironed on to.
The EasyPress is super lightweight, making it very portable. It is easy to store and comes with a canvas storage bag to test out as a first project.
Paired with the other line of Cricut products it has endless creative possibilities. It is a perfect complement to Cricut cutting machines, which allow you to design and cut all kinds of iron-on designs.
What Comes Packaged with the Cricut EasyPress 2?
Cricut EasyPress 2 machine
The Safety Base
A Welcome Booklet
Quick Reference Chart
Materials for the canvas bag practice project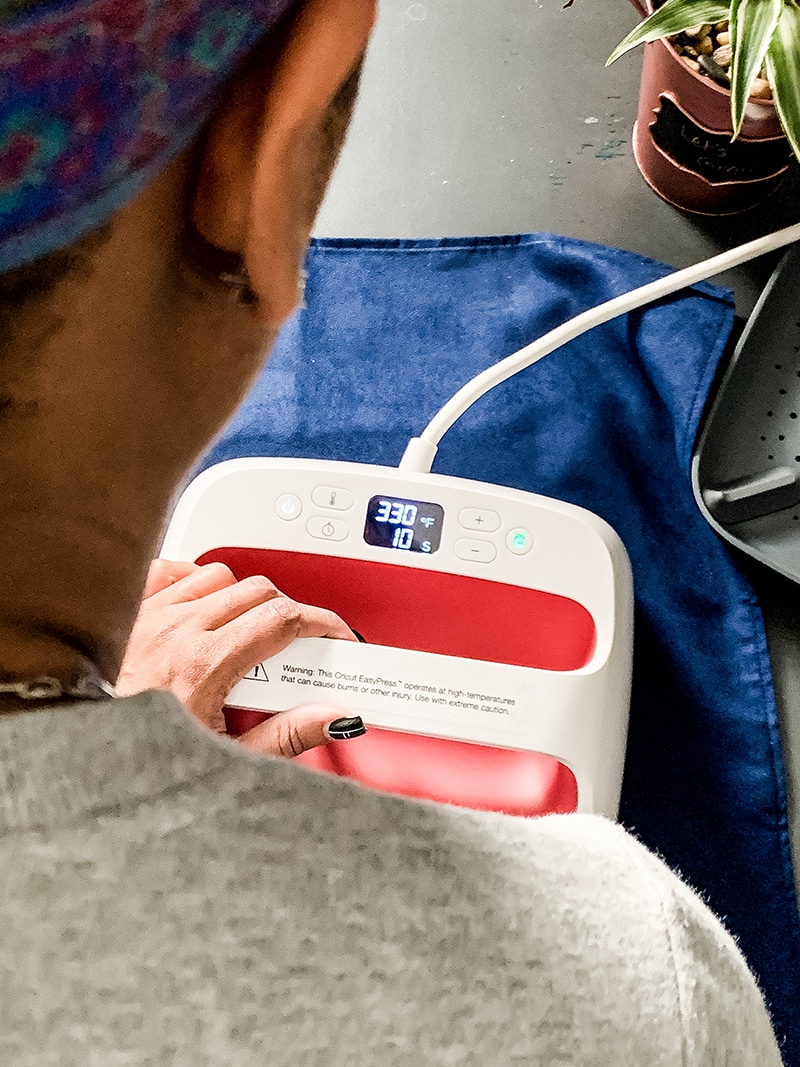 Do You Have To Press Hard When Using the EasyPress?
No.
When using the heat press you only need to apply minimal pressure. The EasyPress has a nice amount of weight to it when applying iron-on materials.
Do You Need To Use a Mat When Ironing on Material?
It is recommended that you used the EasyPress Mat. It allows for even heat distribution and also has a bit of thickness to it to further protect your furniture surfaces.
But if you do not have one, a towel can be used to protect the surface of tabletops, counters or wherever you use your EasyPress.
If you are looking to buy a mat for the EasyPress just be sure to buy one that is slightly larger than the size of your machine.
Do You Need a Cricut Machine To Use With The EasyPress?
No.
The EasyPress is perfect for doing all kinds of iron-on projects.
But, the Cricut Maker and Cricut Explore family of machines allows you to customize your own projects and gives you additional creative control over your projects.
[penci_review]
Check out the Cricut store for all the EasyPress machines specs and details. As well as a host of materials that can be used for project making using the EasyPress 2.