Incorporating Beautiful Rose Gold Decor Into Your Home
Looking for some inspiration in incorporating Rose Gold into your home decor?  I have some good finds for you that will NOT disappoint.
The links in this post may be affiliate links.  That means that if you click them and make a purchase, this site makes a commission.  It will have no impact on the price you pay or the experience of your purchase.
I am almost ashamed to tell you that I did not like rose gold until recently.
My husband bought me this beautiful rose gold ring a few years ago for mother's day and I took it back because I just did not like how it looked on me.
The color.  Not the ring itself.
I honestly wish I had that ring right now and I am lowkey mad at myself for taking it back because it was beautiful.  But don't tell him I told you this.  I don't wanna hear his mouth.
But as I started decorating my home office recently, I realized that I do, in fact, like rose gold, and I do want it around.  At least in my home.  That is where I am starting for now.
I may try to talk him into some rose gold jewelry, but I am not there yet.
If you are looking for some cute, super trendy, chic, and simply beautiful rose gold home decor, I got some inspiration for you here today that you are sure to love!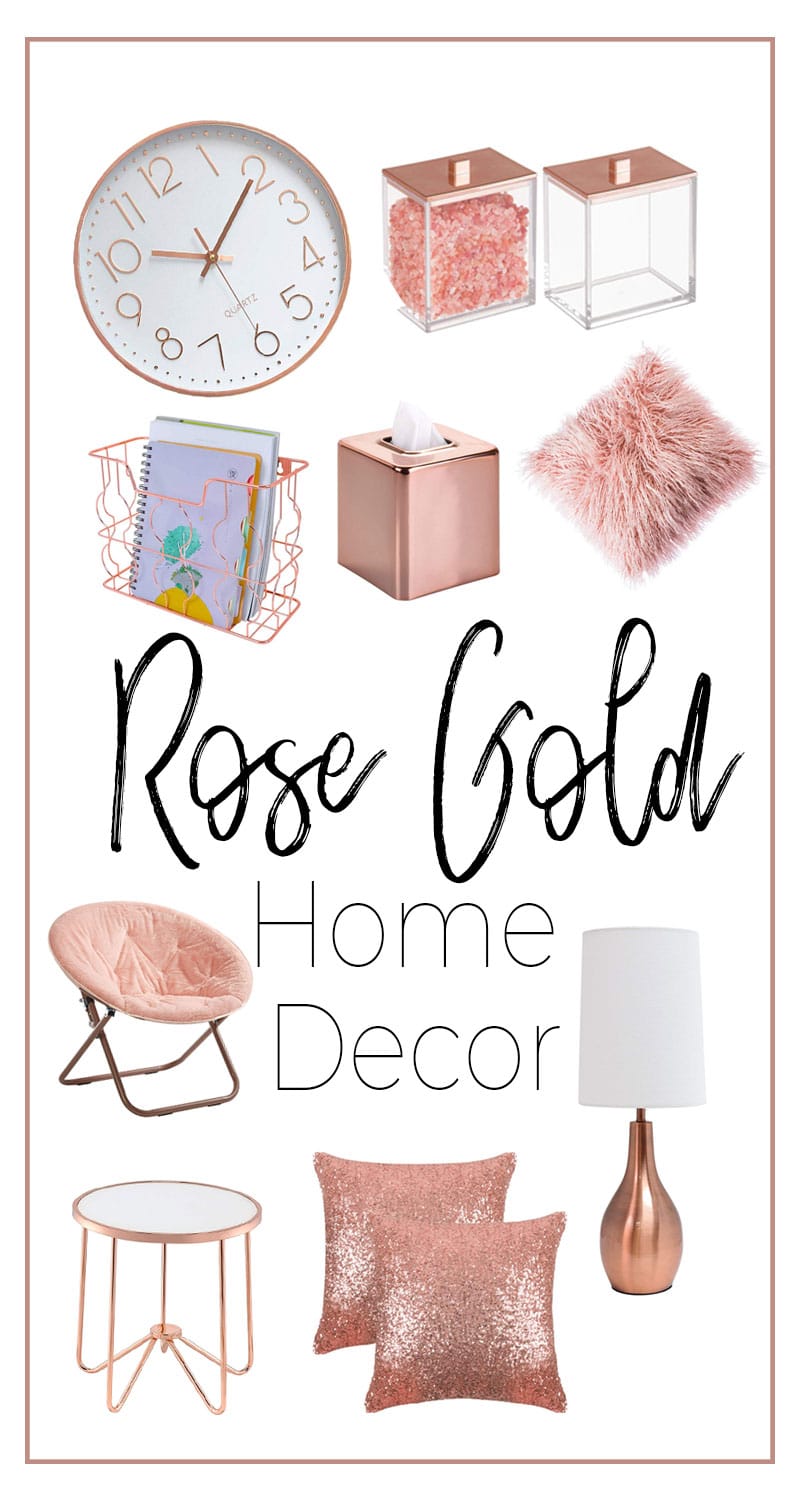 Pin This To Your Favorite Board For Inspiration Later