4 Ingredient Parmesan Roasted Green Beans
A tasty alternative to plain ol' veggies. Parmesan Roasted Green Beans are delicious and full of flavor.
The links in this post may be affiliate links.  That means that if you click them and make a purchase, this site makes a commission.  It will have no impact on the price you pay or the experience of your purchase.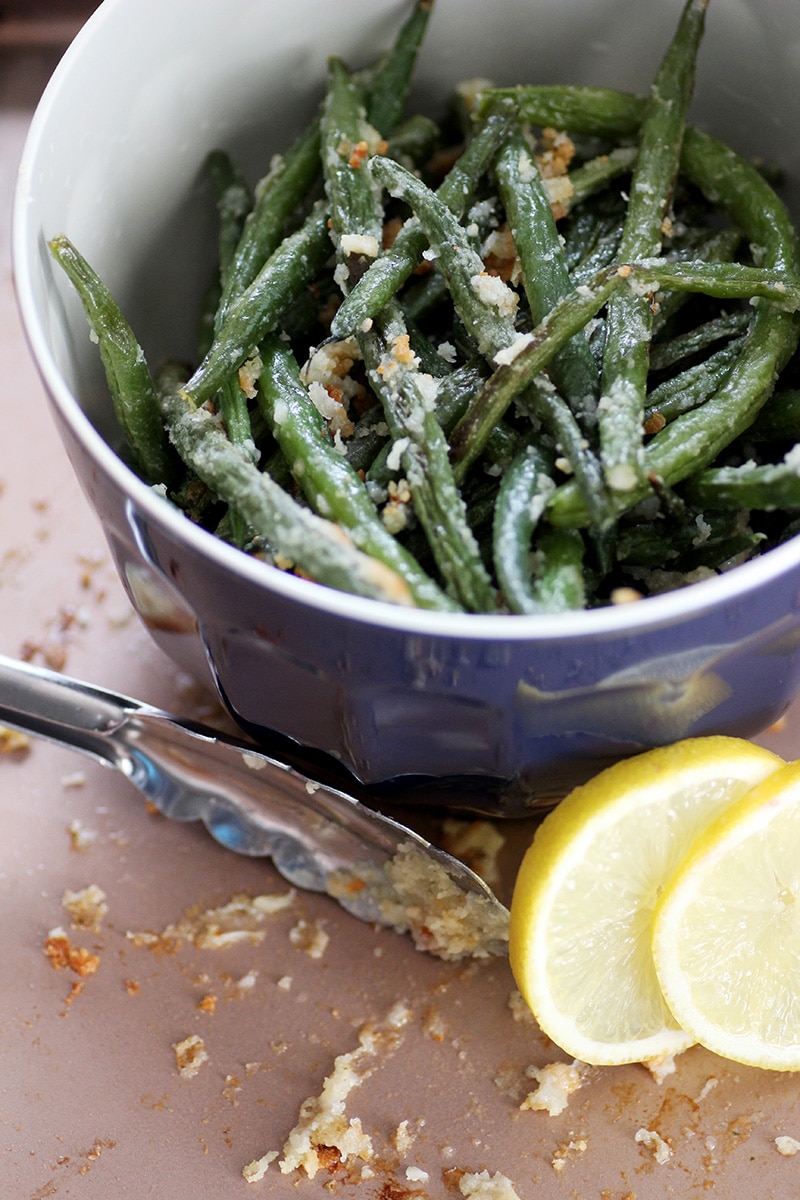 I was never a picky eater, even as a child. In part, because I came from a "you eat what I cook" kinda household. I wouldn't be able to get up from the table until I ate what was on my plate.
But I like veggies. Always have.
And while I'm not picky, I can be particular.
You're probably wondering what's the difference.
So Let me 's-plain '…
Picky people exclude what they will eat. Period. They say things like "Nope I don't want it". Or "I don't like that"!
Particular people, we exclude what we will eat, when, or how. So we say "Nah, I don't have a taste for that" or "I don't want that right now".
Drives my husband crazy.
So if I have a taste for fancy green beans, but someone gives me plain ole green beans. I don't want them…at that time.
My taste buds kinda guide me, I don't know if that's good or bad, but it the truth. *shrugs*
So I say all that to say that after you get a taste of these fancy green beans, you may no longer want plain ole green beans. Or there will be a time and a place for a plain green bean.
How to Make Parmesan Roasted Green Beans
Pick green beans by removing the ends of the green beans and disposing of any one's that aren't any good.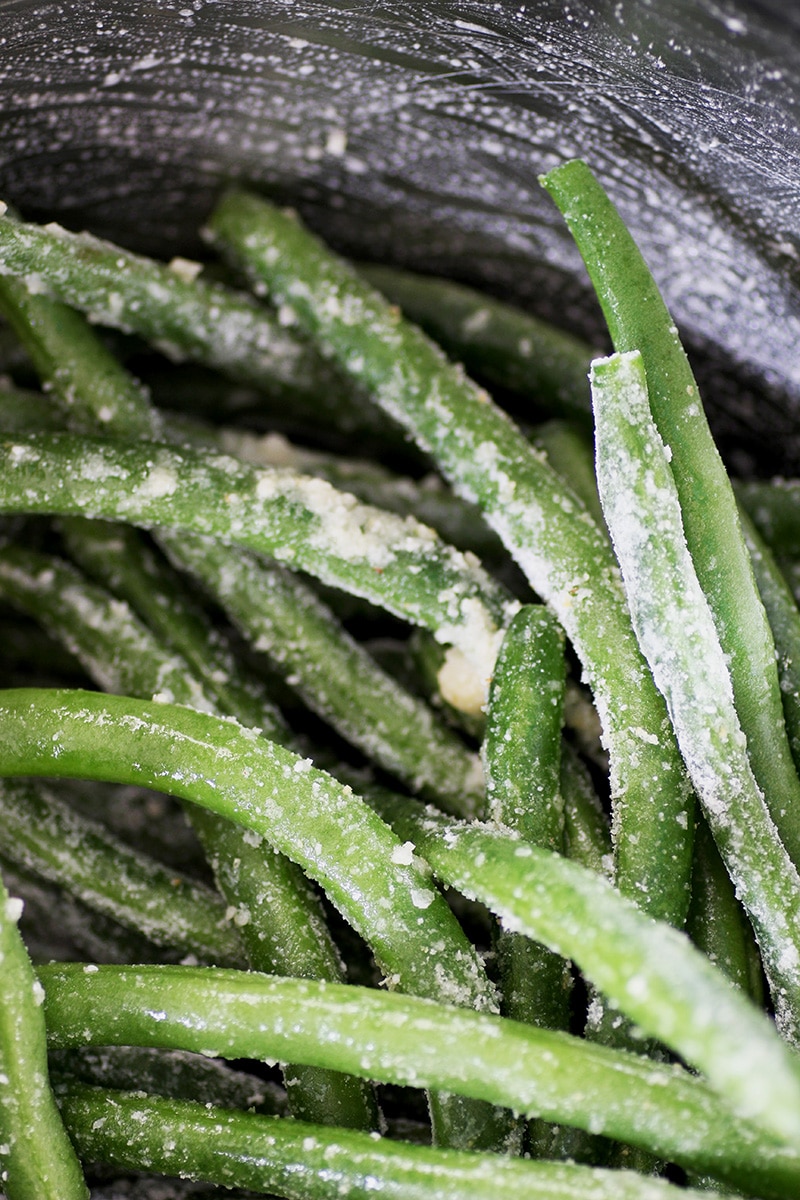 Cover in olive oil and toss in parmesan and seasoning.
Roast green beans for twenty minutes.
Enjoy!
Also, if you have previously declared a distaste for green beans, I now encourage you to try them again… with a little Parmesan. And a little garlic. They just may change your mind. And your life.
Unfortunately for my kids, I'm like my momma. You gone eat what I cook. But luckily for them, they momma is fancy and serves them fancy food.
Interested in making Parmesan Roasted Green Beans at a later time? Pin it for later?