Hearty, flavorful and even unique homemade soup recipes perfect for the colder months curled up with a blanket and a bowl full.
The links in this post may be affiliate links.  That means that if you click them and make a purchase, this site makes a commission.  It will have no impact on the price you pay or the experience of your purchase.
Winter time is the best time for homemade soup. These are some of the best homemade soups to warm the soul.
Soup is a great addition to a homemade lunch or dinner, and can sometimes even be a meal on its own. Many global cuisines feature at least one traditional soup, and some cultures even consider soup to be a meal staple.
Since people eat soup all over the world, there's no limit to the flavors, aromas, and ingredients you can find in your bowl.
It's easy to grab a can of soup from the pantry, but you often miss out on the full flavors that a homemade recipe has to offer.
These homemade soups aren't condensed, use fresh ingredients, and can be altered to your liking. Whether you prefer hearty soups or lighter bowls, there's a recipe on this list that's calling your name!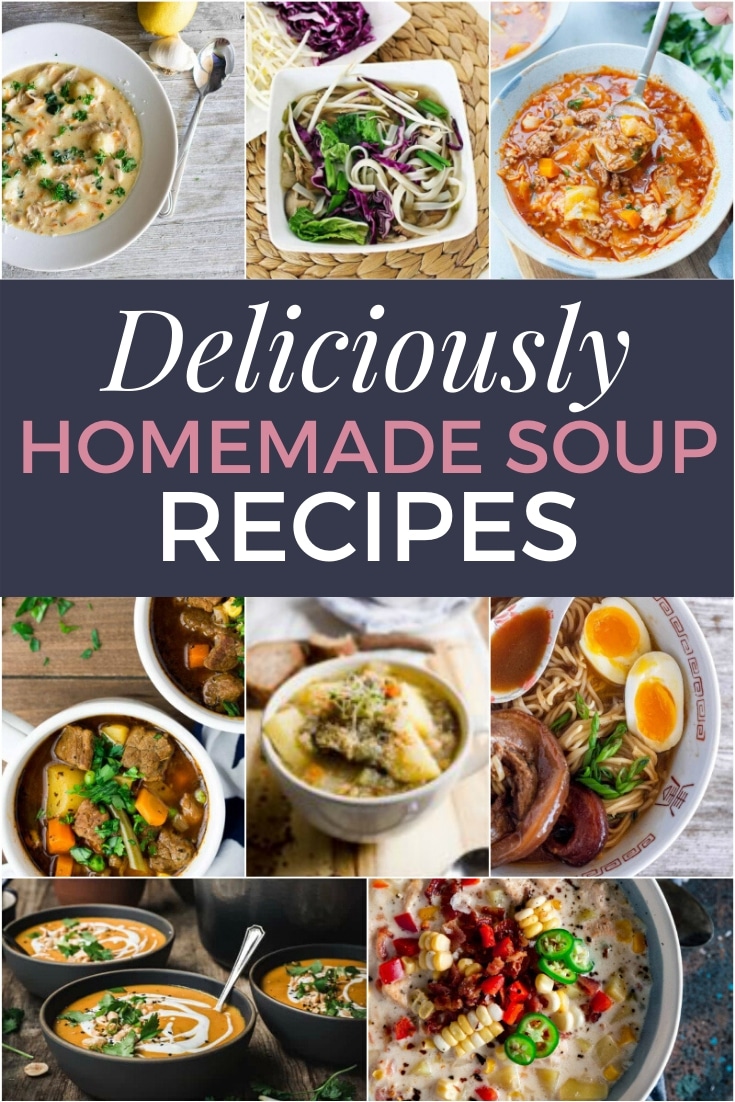 Soup fills kitchens, stomachs, and hearts around the world with memorable flavors and aromas. With these recipes, anyone can enjoy a warm bowl of soup, regardless of their dietary restrictions or tastes.
Whether you're in a hurry or you have all day, you can prepare a dish that you'll want to eat over and over again.