These cooking shortcuts for busy moms help me cook home cooked meals every day without it taking all day, cause y'all know what I say – Good food don't take all day!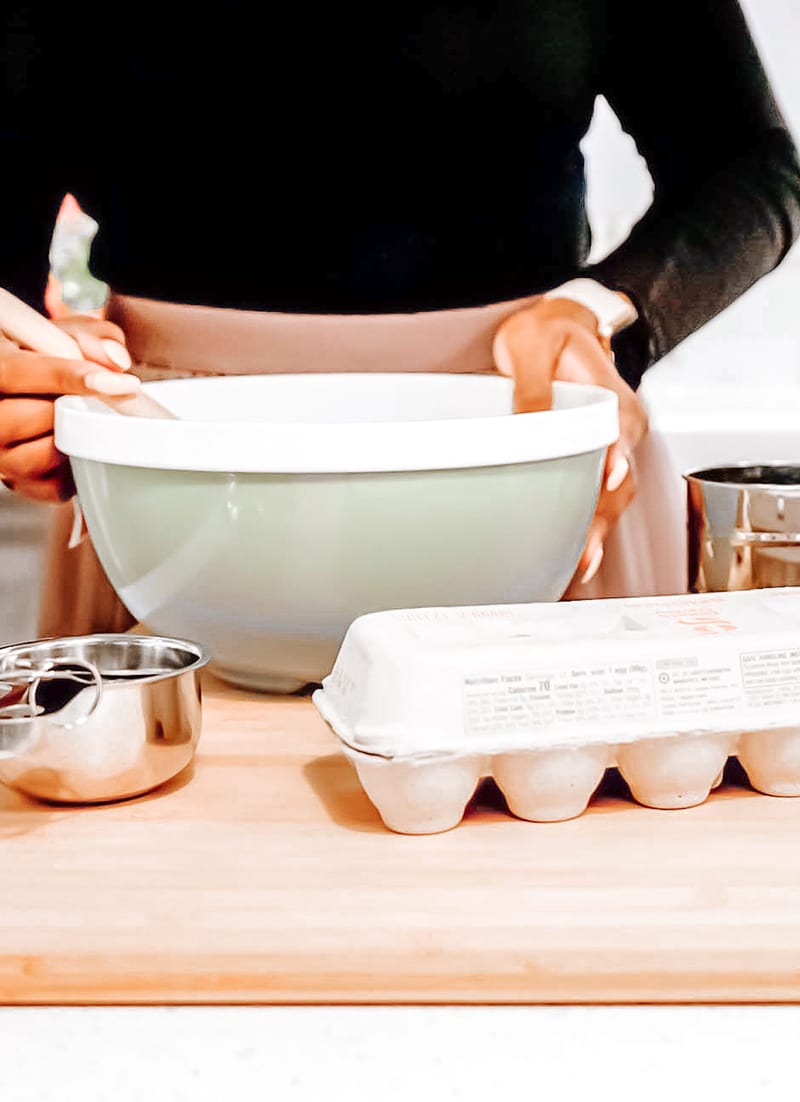 Cooking is a major part of my life. I really don't know anything different. I grew up in a home where my mom cooked every day of the week with the exception of Fridays and Saturdays. And I am pretty much the same.
When you have a family to cook for, you quickly discover that cooking can take up a lot of time. Cooking when you are single is different from a full family.
I personally spend more time than I care to admit thinking about what people will eat around here.
For busy moms, this can be a big issue. The good news is there are a few cooking shortcuts you can use to cut the time you spend planning meals and cooking.
8 Ways To Save Time On Cooking For Busy Moms
Plan Your Meals Ahead Of Time
Meal planning is a big tool for making cooking for your family easier and faster. By planning your meals ahead of time you can take advantage of sales and prep meals ahead of time making it easy to toss together a meal for your family instead of hitting the drive-through.
I plan my meals out weekly. When I am really on top of things I can do monthly at least for planning.
But I am an emotional eater which can make this hard sometimes…LOL.
If need help with getting started with meal planning, here are some tips on how I meal plan for my family. And here are some tips on saving time on grocery shopping too!
Batch Cook To Save Time
Reduce your prep time by preparing multiple meals at once, or cooking double of a recipe to last two days.
If you find yourself chipping carrots for one dish and another meal on your menu plan has carrots you can chop for both at once reducing the work you have to do the next time you cook and leaving yourself with only one clean up.
When I use to work outside of the home, I saved time by spending Sundays cooking for the week. I'd make between 3-4 meals, with some of them being enough for two days. This would cover us for 5-6 days for the week and save me the stress of cooking during the week.
Set Your Food and Forget It
Well Kinda…
Use your slow cooker or instant pot to make tasty meals you can set and forget.
With the slow cooker, in the morning simply dump everything into your slow cooker, turn it on low, and go on with your day.
This will leave you with tender perfectly cooked meals that you don't have to watch while they cook.
Instant pots give you slow cooker results in less time. It has become one of my favorite cooking tools. Because even if I forget to thaw out the meat for the day's meal, it is still possible to get dinner on the table in under an hour.
AND like the slow cooker it is pretty hands off once you get everything in the instant pot.
For busy moms, this is the perfect way to know for sure that you will have a meal hot and ready when dinner time rolls around.
Use Pre-Cooked Foods To Save Time
Don't be afraid to take advantage of mixes and pre-cooked foods.
While it may not be a popular option to use premade mixes it can take a lot of stress off of busy moms that don't have time to cook from scratch every single day.
You have to do what works for you!
I typically err on the side of homemade if I can, because my hubby is a borderline health nut. But I used to do a lot of pre-made stuff. So no judgement here momma!
If you prefer things that are not boxed, lots of grocery stores have pre-made stir fry sets with fresh cut veggies and stuff like that which take less time.
Double Up On Meals
When cooking a meal or dish that can be heated in the oven such as casseroles prepare two at once.
Toss one meal into the freezer pre-cooked for an easy reheat and enjoy freezer meal at a later date when you need it the most.
This saves money over buying pre-made meals and allows you to control the quality of the food your family is getting while still only having one day of prep and clean up.
Skip Cooking All Together From Time To Time
As a busy mom, you can benefit from making easy meals that don't require cooking at all. Trays with fresh fruits and vegetables, sliced cheese, deli meats, and crackers make a great no-cook lunch or dinner.
And incorporating prepared food delivery services into the weekly rotation works too. Here are a couple if you have not tried one before:
Or order a pizza and call it a day. Again, do what works!
Put The Kids To Work
While you work in the kitchen, have your kids help out.
Having your kids help you cook is a great way to get an extra set of hands to help you, all while teaching your kids basic life skills.
Clean As You Go
I am not good in this area, but I am a work in progress.
Busy moms don't have as much time to deal with messes after cooking.
I know when I am done cooking the last thing I want to do is clean up
Instead, fill the sink with soapy water and unload the dishwasher before you start cooking. This will allow you to load dishes as you go and soak off tough messes before they can become difficult to clean.
If you have a young child helping in the kitchen loading the dishwasher is a great job for them.
You gotta eat, but it does not have to take all dang day, everyday.
I am all for the special, "it's gonna take me hours" meal every now and again. But this is how you make sure it is not an everyday thing momma.
Feed the people. Love the people. Reclaim your time!