What You Should Do With Your Cars When You Are Relocating
This is a sponsored post with Cars.com.
To learn more about what that means click here.
The links in this post may be affiliate links.  That means that if you click them and make a purchase, this site makes a commission.  It will have no impact on the price you pay or the experience of your purchase.
Lately I have been getting people reaching out and asking questions about when we made our move here.  It has been almost a year since we headed to North Carolina from Ohio.   Solicitations of advice, lessons learned and overall questions about the experience.
One of the things that people tend to think about as an afterthought when relocating is the expense associated with moving vehicles.
Shipping a car is not cheap.
Based on an article from Consumer Affairs the national average to ship a car or SUV can range between $600 and over $1000.
And then there is always the option to rent or buy a car trailer and pull your car.  Based on another article from Costhelper.com, renting a car trailer can range between $65-$200 a day, and buying one can be between $2000 and $10,000.
Because we are a multiple car family (my husband's cars are his toys) we had to think about how to make this part of our move as reasonably affordable as possible.
We had three cars at home and one car that is housed out of state and being worked on (his girlfriend is what I call her).
We knew that with being a family of 5, we could not afford to fly and ship 3 cars. Driving was the only way that we were gonna get here.
So for us, we decided that we would get rid of one car leaving us with two cars to move.
The lease on our Nissan came due the month before we moved. So for the first time we actually turned in a car without pulling off the lot with something new.
I had just gotten my SUV, and hubby decided we needed a pickup too; with all the the house projects I am always doing and different things that come up. He also decided that we were going down to only having one car payment so we would be buying used.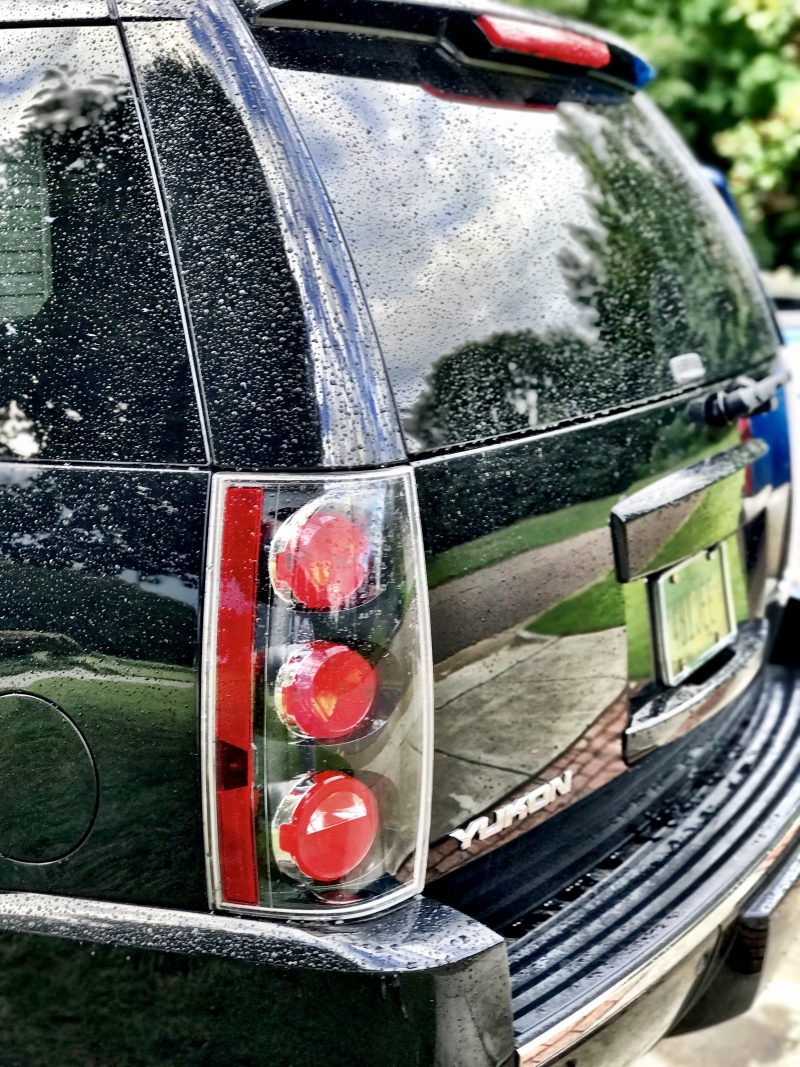 We decided we would wait until we got here to replace the Nissan.
So we packed up the Yukon with the kids and essentials and drove down. We left the third car, the Monte Carlo, behind. After hubby got us settled, he flew back to Ohio 3 days later and drove her down too.
As soon as he got back he got on Cars.com and got on the hunt for a new car.
In our past car hunts Cars.com has been our go-to because of the ease of use, selections from dealers and private sellers alike, and the ability to research info about and search for different models all in one place.

We weren't here two weeks before we had the pickup truck thanks to Cars.com.
Retro ended up finding the truck at a car lot not far from our home and knew it was the one.
Two pieces of advice I have to offer when relocating
Make sure that you account for the shipment or moving of your vehicles.
Use cars.com to shop for a new vehicle in your new area if you have to buy a new or used car.
[clickToTweet tweet="How you can use @carsdotcom to help you plan relocation with your vehicles" quote="Use Cars.com to help you plan relocation with your vehicles!"]
Have you ever used Cars.com to buy a car or find a new car when relocating?