All The Reasons You Will Love The KitchenAid 600 Professional Series Stand Mixer | A Full Review
A full review detailing the power of and al the reasons to love the KitchenAid Professional 600 Stand Mixer.
The links in this post may be affiliate links.  That means that if you click them and make a purchase, this site makes a commission.  It will have no impact on the price you pay or the experience of your purchase.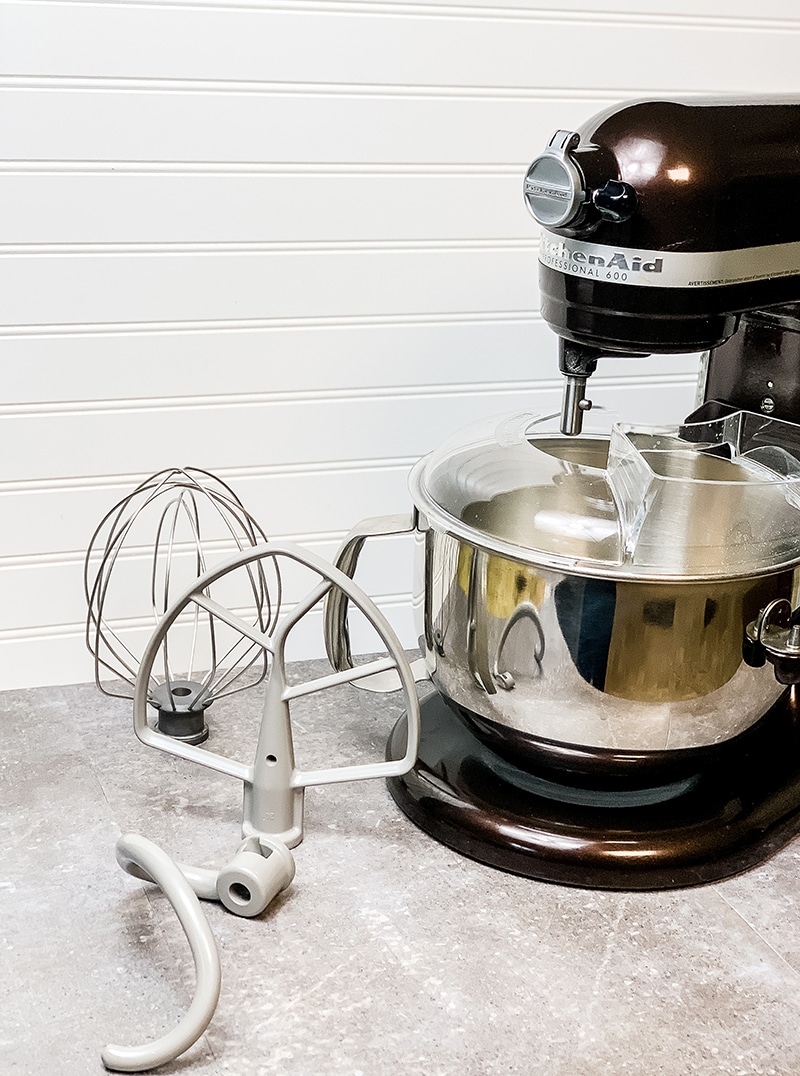 I can remember in my twenties my friend mentioning that she had gotten a KitchenAid mixer and how excited she was. At that point, I was full fledge in nursing school and had not gotten bit by the make all the things bug.
I mean I have always cooked. But I didn't know the difference between a store-bought and homemade cookie, I can tell you that!
So a mixer was the furthest thing from my mind.
And when she told me how much it cost, I was like girl, please!
But now, sitting here in my thirties, darn near on the cusp of my forties, I now understand my friend's excitement about that mixer. And although late to the party, I finally got me a KitchenAid y'all.
I did not know there were so many decisions to be made when I finally went to take the leap to get it either.
I landed on the KitchenAid 600 Professional series for a couple of reasons, which I will share in a minute. So stay with me.
But if you are you searching for the best kitchen gadget to mix together all your goodies while baking, you're in luck!
Today I'm featuring my thoughts about the KitchenAid Professional 600 Series Mixer and sharing a little bit about the difference between this and the KitchenAid 500 series and KitchenAid Artisan model mixers.
What is the best KitchenAid mixer to buy?
I am not comfortable telling you which KitchenAid mixer is the best to buy. Because each one serves different needs. But I will feature each of the differences between the three models.
I'll help you sift through the differences of each KitchenAid mixer today to help you determine which model is best suited for your baking needs.
About the KitchenAid Professional 600 Series Mixer
This mixer provides you with a 6-quart bowl for maximum mixing of heavy, dense ingredients.
The size and 16.5-inch height may make it difficult to store on the counter if you don't have enough clearance space.
Because it is heavier, it is not a mixer you want to have to pull in and out of the pantry when you want to use it. You want to leave it on display on the counter. It's good looking too.
The KitchenAid Professional 600 Series Mixer weighs about 31 pounds, so it may surprise you when you go to pick up that box when it gets delivered.
The Pros of Using the KitchenAid Professional 600 Series Mixer
This mixer gives you a larger, sturdier dough hook and paddle as well as a larger whisk to make larger batches of your favorite recipes.
You'll also enjoy the 6 quarter mixing bowl for ease of placing many ingredients in for quick recipe making.
This model has 575 watts making it much better for bread making as opposed to the KitchenAid 500 and KitchenAid Artisan model where the tilt-head design can get in the way when making bread dough.
The KitchenAid Professional 600 Series Mixer is so versatile that you can transform it into a meat grinder, veggie spiralizer and ice cream maker with a few simple separately purchased attachments.
The possibilities are endless with this thing!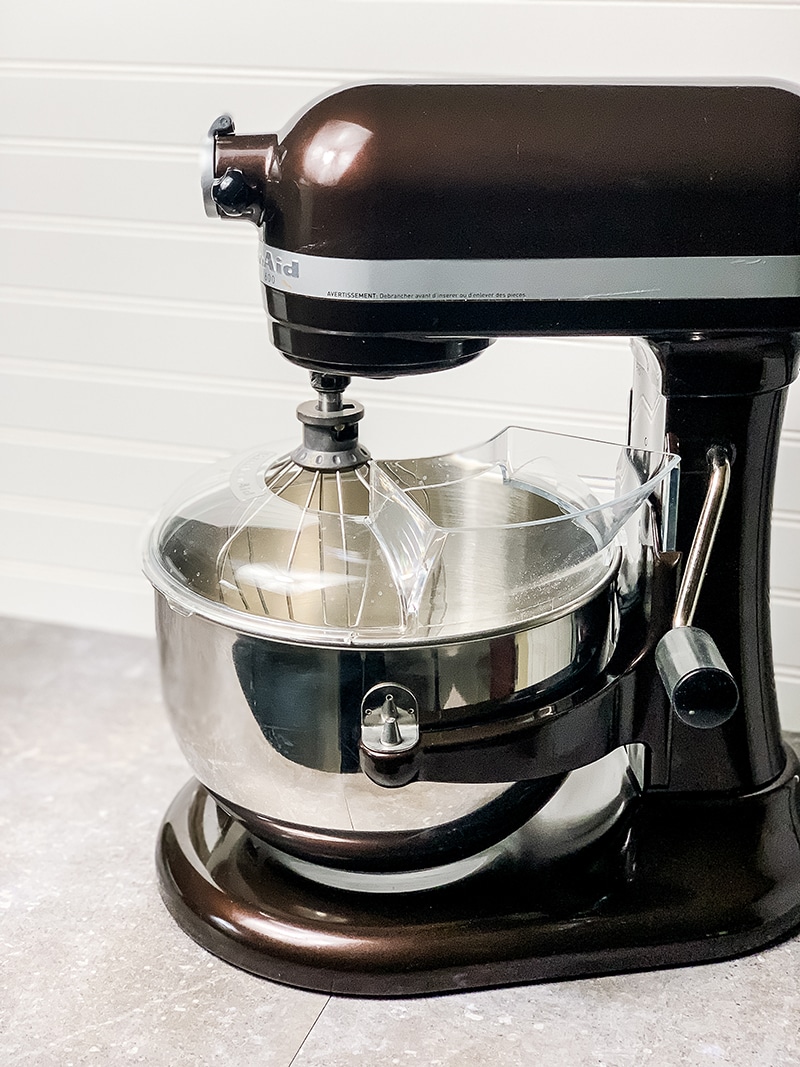 The Cons of Using the KitchenAid 600 Series Mixer
As with every kitchen gadget, you'll find that there are some downsides to owing the KitchenAid Professional 600 Series Mixer.
For me, it is hard to find a lot of cons for this mixer. I love the model that I chose!
But I will say, I can see how the size and weight may make it more difficult to store for some homeowners, especially if you are faced with limited counter space.
The versatility of this mixer is simply too much to pass up for anyone who spends a large amount of time in the kitchen making food from scratch.
What is the difference between KitchenAid Artisan and professional?
When shopping I was tempted to buy the cheaper cousin to the 600 PRO because there was a price difference. A nice price difference, might I add!.
The regular price for the KitchenAid Artisan is around $289. While the KitchenAid 600 Professional can run anywhere between $350 and $499.
As noted above the tilt-head design of the KitchenAid Artisan will make it harder to make some of your favorite recipes, including bread. But it does take some getting us to removing and adding the mixer attachment without the head tilting. There is an art to it.
In addition, the Artisan model is smaller in size so you can't easily whip up those large batches of your favorite recipes.
The Artisan model is perfect for a person who wants to cook small batches of recipes and isn't one to make a lot of bread with their mixer.
The KitchenAid 500 series is similar to its 600 series, except it is a little smaller in size. This is again, perfect for those who want to make smaller recipes or have smaller kitchen space for storage of their kitchen gadgets. The biggest difference between all three models of the Kitchen – Professional 600, Professional 500, and Artisan, is the wattage.
The Artisan does have the greatest variety of color choices.
Here's a chart to help you compare the three KitchenAid mixer models.
| | | | |
| --- | --- | --- | --- |
| | Artisan | Professional 500 | Professional 600 |
| Included Accessories | Dough hook, flat beater, 6-wire whip | spiral dough hook, flat beater, stainless steel wire whip | dough hook, flat beater, wire whip |
| Power (Wattage) | 325 | 450 | 575 |
| Bowl capacity | 5 quarts | 5 quarts | 6 quarts |
| Bowl Material | – | – | – |
| Tilt Head | – | ✓ | – |
| Bowl Lift | ✓ | – | ✓ |
| Pouring Shield | ✓ | – | ✓ |
| Color Options | 20+ | 3 | 20+ |
Overall, I highly recommend you get your hands on this KitchenAid Professional 600 Series Mixer to ensure that you don't spend hours upon hours making multiple batches of your favorite recipe.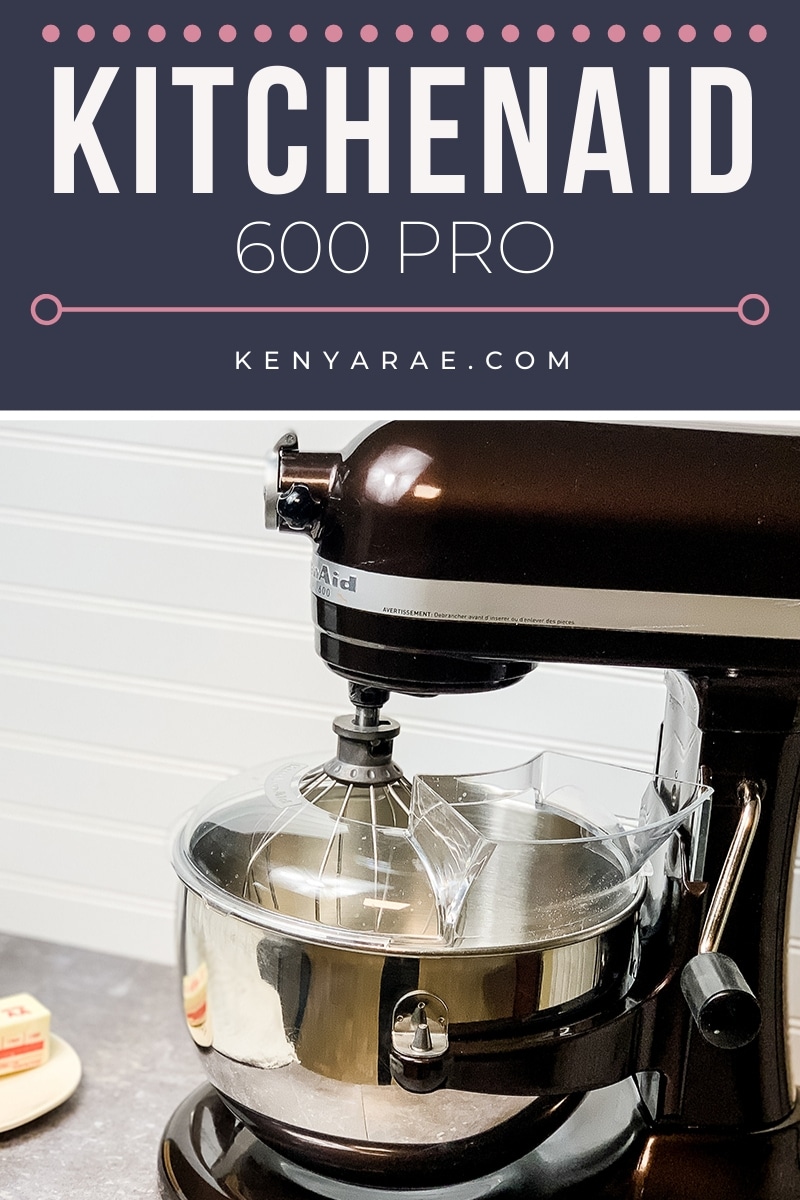 It also is perfect for mixing up some of your favorite bread recipes.
The multitude of accessory options to transform your mixer into a meat grinder, veggie spiralizer, and ice cream maker are alone three of the best reasons to get your hands on this mixer today!
Get Your KitchenAid Mixer Today
Have questions that were not answred in this review?  Drop them below in the comments and I'll be sure to answer and update the post as needed too!