A simple and easy DIY Wreath Tutorial good for Christmas or any season!
Christmas is right around the corner and if you're into simple and easy decor this DIY Burlap Wreath tutorial is for you!
I've been so wrapped up in functional DIYing that I haven't had time to do any fun, cute, crafty DIYing.
I love cute crafty decor just as much as the next DIYing, crafty person. So today all that changes.
Actually, it changes for the next couple weeks. Because I have teamed up with an awesome group of other DIYing and crafting content creators like myself and we are going to help you get your Christmas decor life all the way together. Straight into the merry holiday season. The DIY Christmas Blog Hop is made up of 26 awesome bloggers sharing all of the awesome holiday projects we work up.
This week we are focusing on Door Decor.
Today, I have a simple, easy DIY Burlap Wreath tutorial for you. All you need is some burlap, a wire wreath form, a little over an hour. If you're feeling festive, a beverage of your choosing. Mine is spiked eggnog. Which reminds me I need to see if the shelves are lined with nog yet.
I personally recommend finding some music you love too! When I make stuff I love to play some good music and just vibe out. This includes when I cook too! Music makes everything better. And it drowns out the noise my little one is usually making too…
How To Make a Beautiful Yet Simple Holiday Wreath
Take the end of your first burlap and tie a knot from under the wreath form.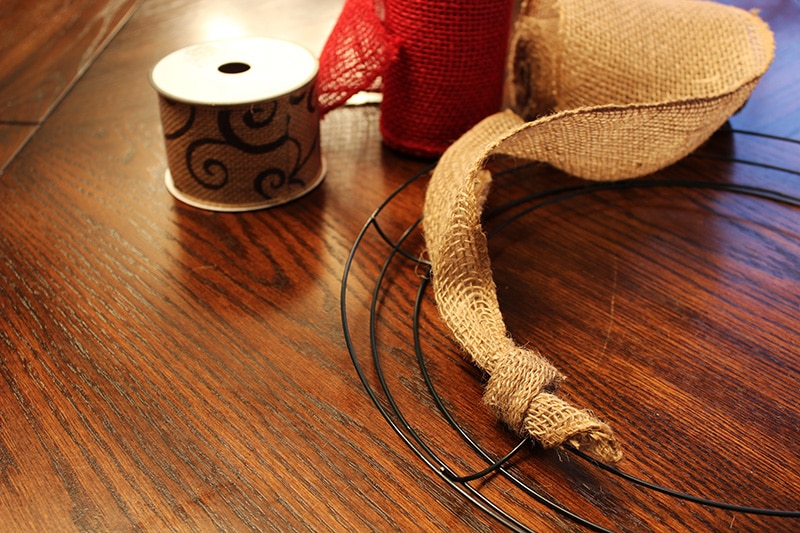 If you are doing more than one color, do this for each one. All on different rows.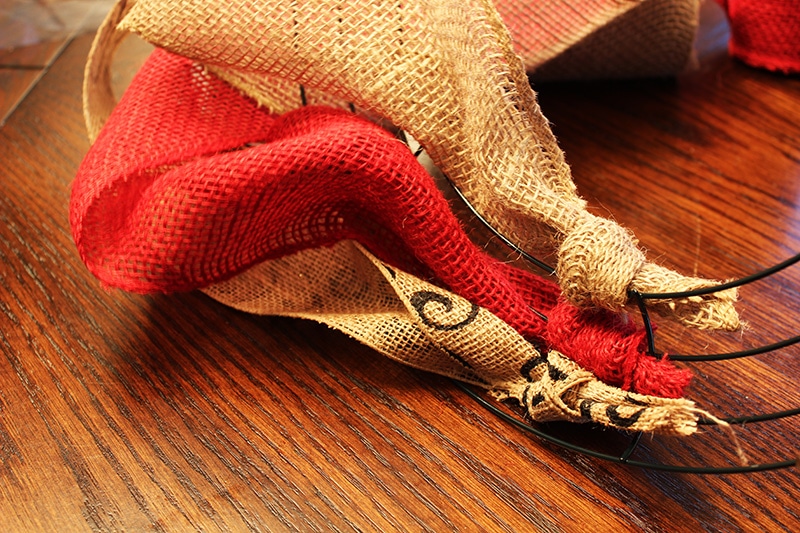 Fold the burlap down the middle and pull through wreath form.
Twist burlap once and repeat. If using more than one color alternate between colors in a pattern you love.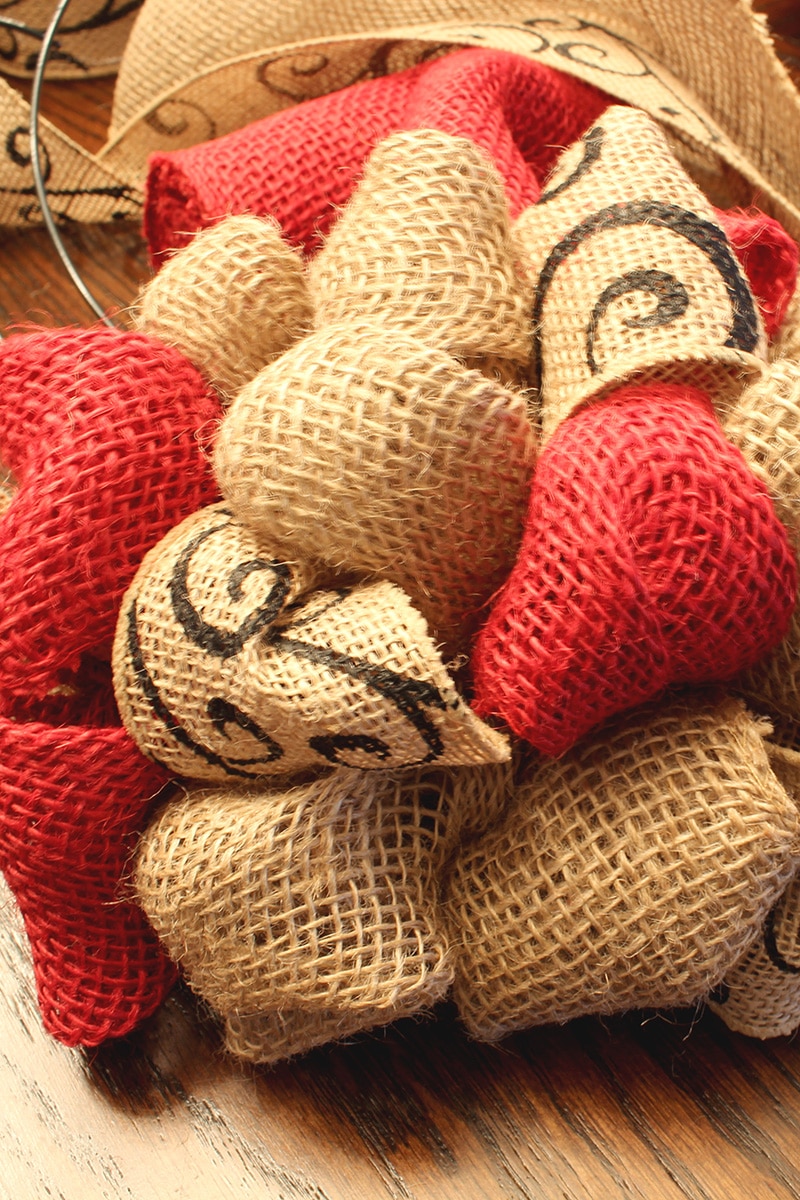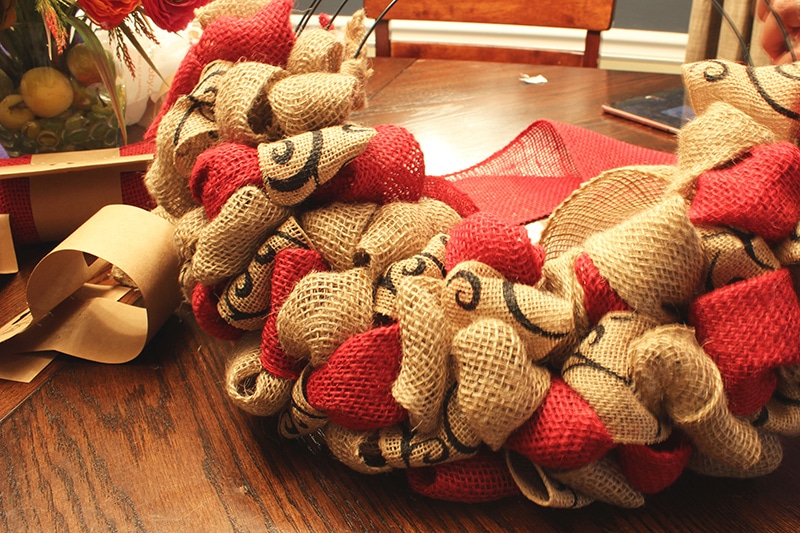 Repeat until you reach the near end of the burlap. With enough to tie, tie end into a knot in the same fashion as beginning to the wreath form.
Start new string of burlap in the same fashion and continue until wreath form is filled.
And that's it friends. You just made a whole wreath in 5 easy steps!
If you feel fancy and want to add a flower you can add flowers to your wreath using pipe cleaners or zip ties.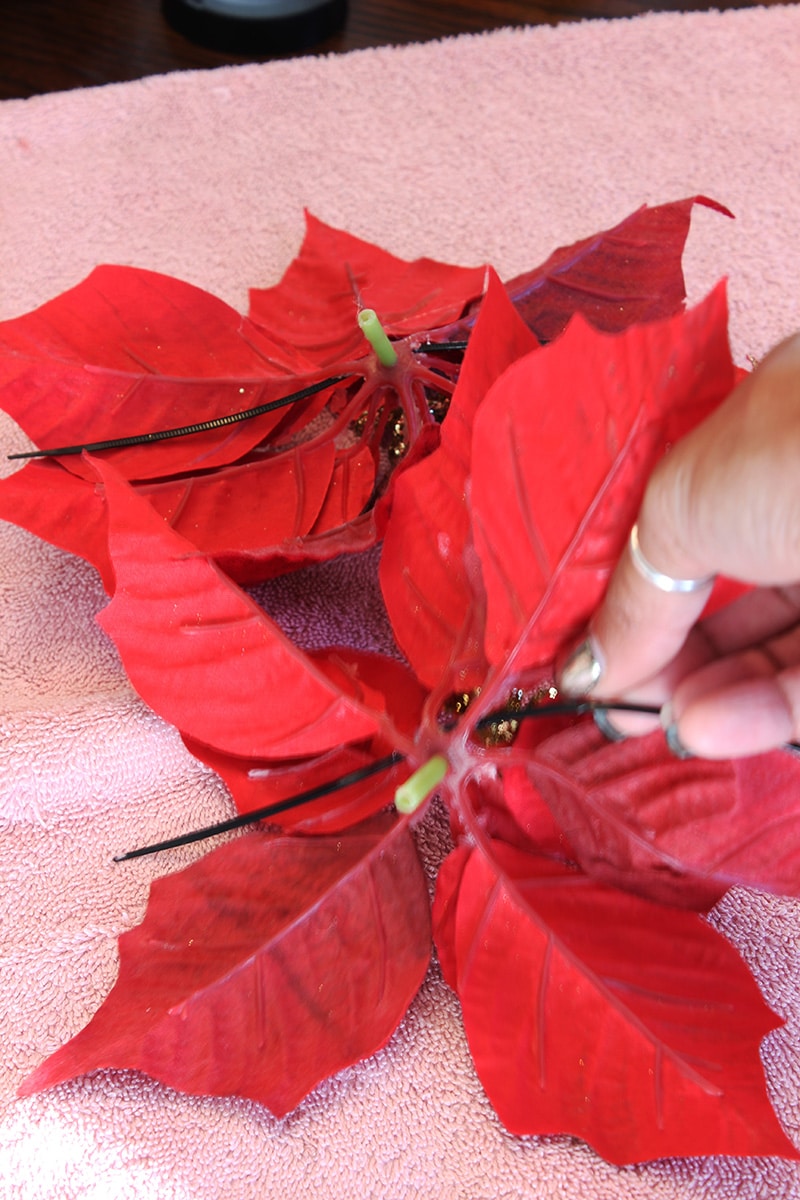 Want more Christmas holiday decor inspo?
You got it! Here are other decor posts to get you more than inspired.
Next week, we will be sharing some cool woodworking projects. Tune in next Sunday to see what we come up with next!
Save and or share this DIY Burlap Wreath Tutorial using the share buttons below.