Pepperoni pizza muffins, also known as "Puffins", are a great fast, simple Saturday recipe perfect for the kiddos to help with.
The links in this post may be affiliate links.  That means that if you click them and make a purchase, this site makes a commission.  It will have no impact on the price you pay or the experience of your purchase.
Weekends are mommas days off, kinda. I guess you can say the energy just shifts. During the week breakfast, every man for themselves. But on the weekend I love to wake up and make big breakfasts.
Contrarily, on the weekends I'm not really into having to cook dinner. If I do, it's gonna be super simple and if I manage to hit the necessary food groups it's done in pure luck.
One day, usually Friday, we'll do fast food. And on the other, it's gonna be super simple. Hence why I call it simple Saturday. Lol.
It's also kinda cool to be able to let the little ones help out then when I am not on a time schedule like the weekdays when the stresses of homework, practices, and bedtimes are in front of me.
One of my go-to favs that requires almost no effort, very minimal ingredients, and not much time at all is Pizza Muffins.
And the kids love them!
Four ingredients and about thirty minutes at most and dinner is ready and you can go back to weekending.
That's what Momma needs after feeding people hearty, healthy, well-balanced meals throughout the week.
If you feel bad and wanna make it a little healthier, you can serve it with a side of veggies or side salad. Which I have done, just not always.
And I don't feel bad about it either. Lol.
Here's the skinny on the Pepperoni Puffins.
Gather your supplies.
Prep your pans
Make your crust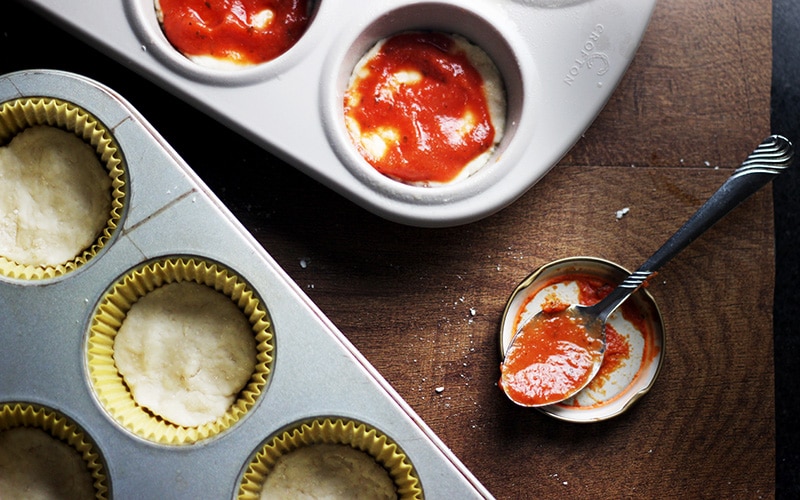 The kids can help with just about any of the steps. And even when they help it doesn't take a whole lot of time.
Because let's be real, kids helping adds time instead of subtracting it.
Now let me tell you that if you click the link below, it is an affiliate link. If you are not sure what that means or why I pointed that out you can click here to find out.
I personally prefer to use my silicone muffin pans
as the muffins come out way easier and you can skip the step of lining the muffin pans. But let me also say, that I have cooked them in a metal pan with and without the liners. As long as you spray the metal pan they will come out just fine without the liners.
If you choose to line the pans, the shape does change a bit.
Also note that you can make these with any toppings you like, for simplicity, I only do pepperoni and cheese or just cheese.
And that my friends is another Simple Saturday kinda meal. Or a meal for any day you don't feel like being in the kitchen all day!
INTERESTED IN MAKING PEPPERONI PUFFINS RECIPE? YOU CAN PIN IT AND SAVE IT FOR LATER WHEN YOU ARE READY TO MAKE IT!