Marbles Museum | Your Next Family Fun Day
The Marbles Museum in Raleigh, North Carolina is a great place for family fun with kids of all ages. Here, find all the details you need to plan your next trip.
The links in this post may be affiliate links.  That means that if you click them and make a purchase, this site makes a commission.  It will have no impact on the price you pay or the experience of your purchase.
I have been here in Raleigh just under two years, and outside of Chick-fil-a, the Marbles Museum is the place my family has been to that never gets old.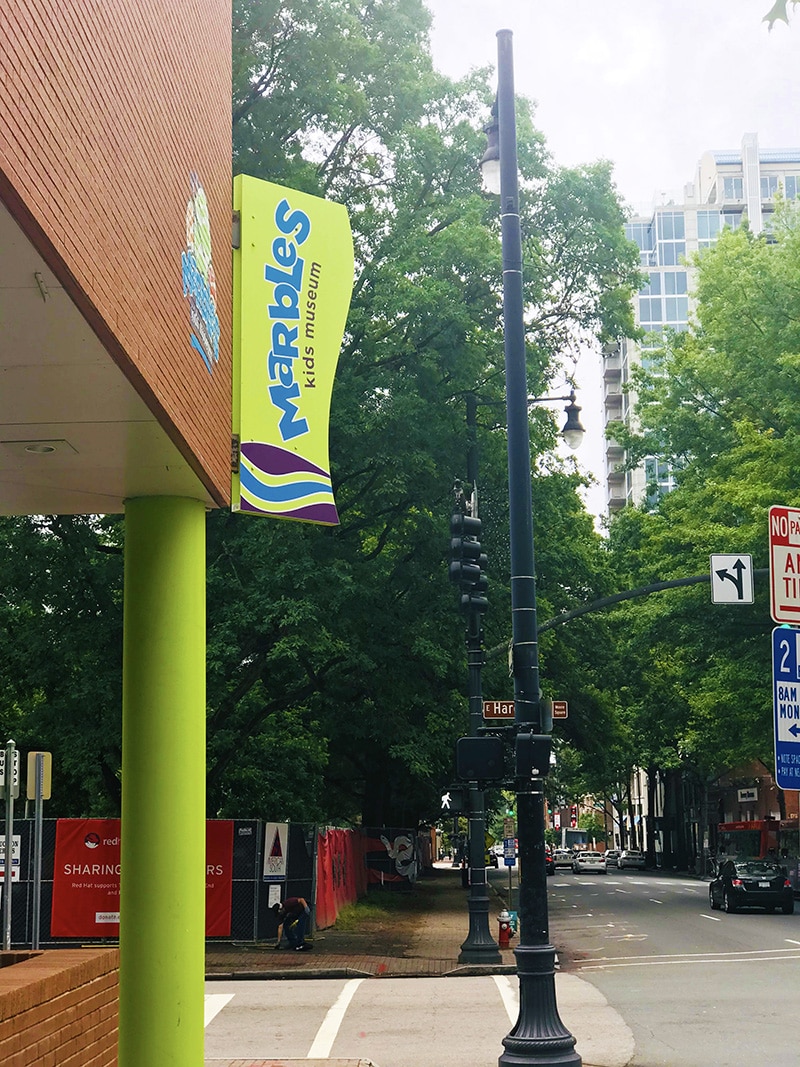 Yesterday, I had the opportunity to hang out with the little dude and his other preschool classmates.  I have to admit this trip was the first time I went personally because the other times the family went as an effort for daddy to give me a break. He's so sweet.
He kept saying, "that place is amazing!  The kids have a ball". I believed him, but now I see why.
There was no shortage of things to entertain the kids.
And I love how the local businesses and health systems were integrated into the fun.
If your looking for something reasonably priced to do with the kiddos Marbles Museum is great. Click here for the pricing info.
Exhibits at Marbles Museum:
Around Town
Toddlers Hollow
Tree Tunes
Splash
Step Notes
Sun Sprouts
Seedlings
Art Loft
Idea Works
Kid Grid
Money Palooza
Power2Play
Stemosphere
Other features include:
Marbles corner store
Birthday parties, Corporate Events, and Weddings/Galas
IMAX Theater
Classes and Workshops
The Marbles Museum hours are:
Everyday 9 am – 5 pm, and 9 am – 7 pm on Thursdays and every first Friday.
Marbles Museum is located at 201 E Hargett St, Raleigh, NC 27601.
Hope you find this helpful as you plan your own family trip to the Raleigh Marbles Museum.  For more information,
check their website
.