These valentine day s'mores are a sweet treat for your sweetheart(s).
I've never been a big celebrator of Valentine's Day. If you are subscribed to the Humble Homemaker magazine (that's the link to get signed up and get past editions too!), you already knew that.
I shared in my commentary in this months edition, that I didn't feel one day a year should be dictated as he Day you show love.
But I understand that for some Valentine's Day is a really big day.
As a token of love, I share special food with my Hampton tribe, in the form of a sweet treat.
My baby boy is like me, and dessert is how you show love to him.
So this treat is a special token of love just perfect for Valentine's Day.
We are a family who lives to get in front of a campfire and toast a marshmallow or two for a s'mores treat.
By when Valentine's Day rolls around it's too cold for that. But momma has got a fix!
A creative spin on s'mores that can be made indoor and perfect for a day filled with tasty love.
A cookie-ish outer shell with all the ooo-ey, goo-ey goodness you would expect from a s'more!
Graham crackers are still make up the outer shell, just in dough form…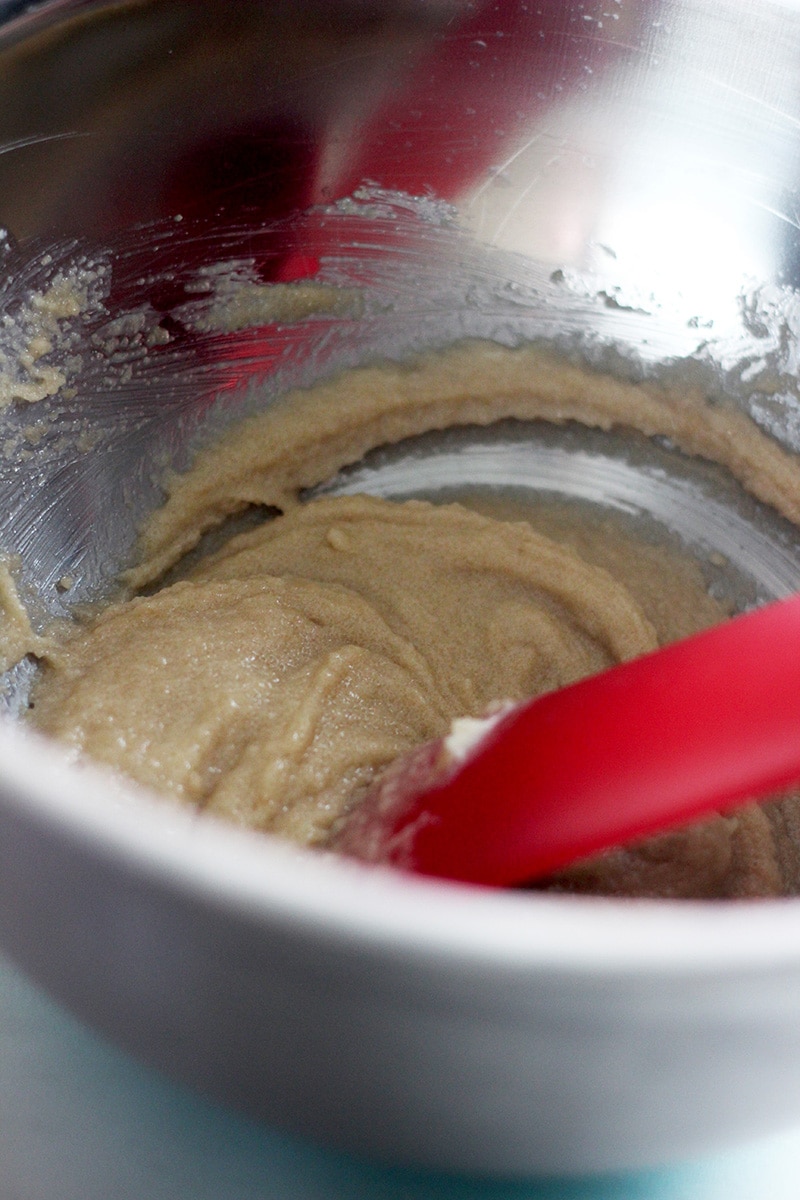 What are the main ingredients for s'mores?
Traditional s'mores are made up of graham crackers with melted or taosted marshmallow and choclate inside them.
These just have a few more ingredients. But they are so worth it in every single bite!
The final outcome is a super way to say EYE LOVE YOU all over it!
| | |
| --- | --- |
| | |
Line an 8x8 pan with parchment paper

Using food processor pulse 4-6 graham crackers until they are crumbed pieces

Combine flour, graham cracker crumbs, baking soda, and salt

In a separate bowl, mix together butter, sugar, brown sugar until smooth

Add in vanilla, food coloring, and egg. Mix and combine

Add dry ingredients to wet ingredients slowly until a dough is formed

Divide the dough in half and press one half of dough into bottom of parchment lined dish

Remove parchment paper with dough and set aside

Spray dish and line with parchment paper again (trust me). This time using two pieces of parchment paper so that the sides and bottom are covered

Press remaining dough into bottom of pan

Top with chocolate bars, covering the dough completely

Top chocolate with marshmallows

Take layer of daugh previously set aside and flip it on top of the marshmallows covering everything as best you can

Bake 25-30 minutes. Until the dough and crisp to the touch

Remove from oven and allow to cool on baking rack

Once cooled, removed from pan and cut into squares
Do you see all that oooooo-ey goooo-ey L-O-V-E??
INTERESTED IN MAKING VALENTINES DAY S'MORES LATER?  PIN TO YOUR DESSERT BOARD AND MAKE THEM FOR YOUR NEXT FAMILY DESSERT!
These can also be made anytime without the red food coloring to look like traditional s'mores!

Questions, Comments or Just Want to Say Hey 👋🏽, Drop Me a Line in the Comments.