A flavorful blend of delicious that can be served up for breakfast or dinner. This quiche is perfect for any meal of the day on any day of the week.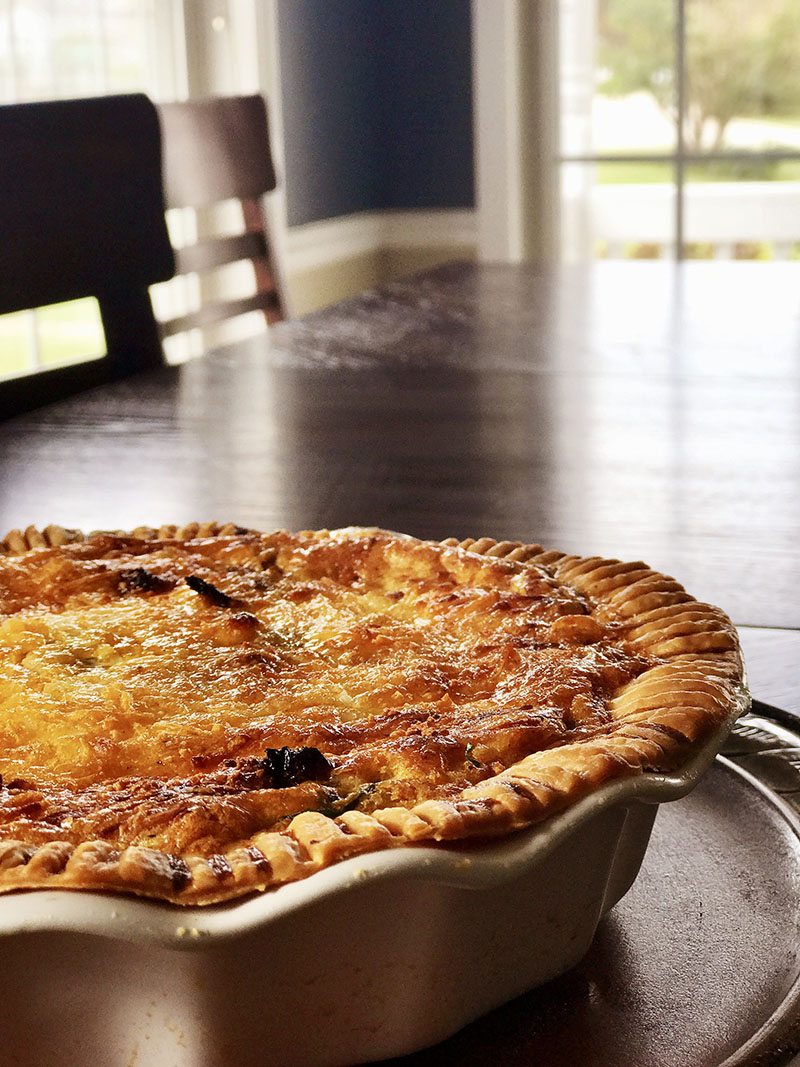 Jump to Recipe
When is the last time you stepped up to a challenge?
The last couple months I have been challenged by people who see things in me that I don't always see in myself.
It all started, I suppose, when I declared at the top of this year that I was gonna do more video and infuse it into my brand as part of my annual goal setting.
It's always funny when I see the universe delivering just what I asked for. Even in ways I didn't expect it.
The first challenge was the video-a-day challenge from Xayli Barclay that literally made me get in front of the camera daily over the course of ten days. TEN WHOLE DAYS!
I could literally see myself get more comfortable and even come alive with each day.
While it was fairly taxing it defiantly showed me that I am capable. It got me excited and ready to do new things.
We all have different places that we find inspiration. And for me, I find inspiration from people who will tell me what I need to hear in spite of what I want to hear.
Not long after doing the video challenge with Xayli, Brandi Riley founder of the Facebook Courage To Earn group challenged me to go live via Facebook weekly in the month of September.
My initial response was "Oh, ish, I can't do that". Then I got over it. I decided to partner with another food blogger who was facing the same challenge as myself.  So that we could to do it together. Because sometimes when you do stuff afraid, together, it helps.
So I partnered with Lakita from Simply Lakita to bring our audiences Midday Munchies where we shared good food that didn't take long to make.
My first recipe I did live was this Quiche.
It was met with great response and I am so glad that I stood up to the challenges presented to me.
Both challenges helped me grow and improve and while uncomfortable.  It feels really good to use muscles I didn't know I had. Excuse the workout analogy, it's a result of my hubby's influence. Lol.
At any rate, because I stood up to the challenge I am better for it. And this quiche will make your belly feel better too.
Quiche is one of those things you can easily swap ingredients to match your taste preferences, kinda like stir-fry.  But with all of this deliciousness, I don't know why you would want to.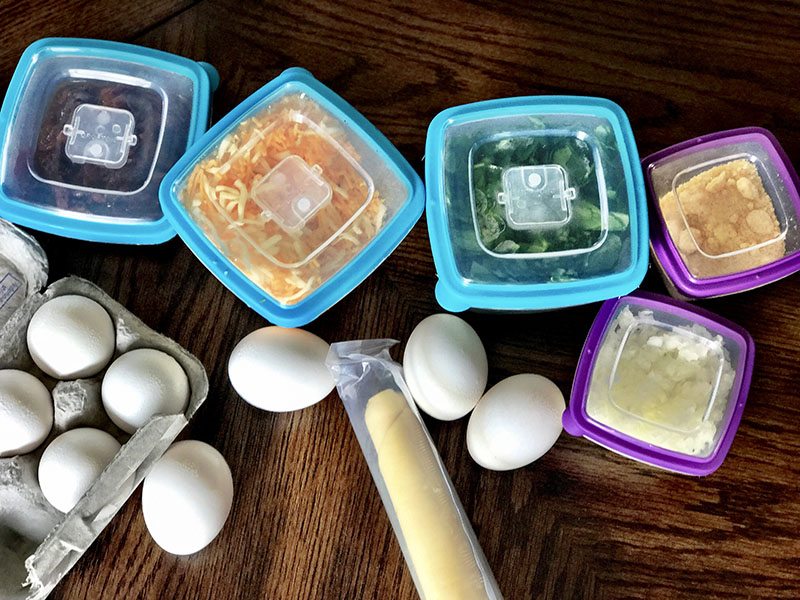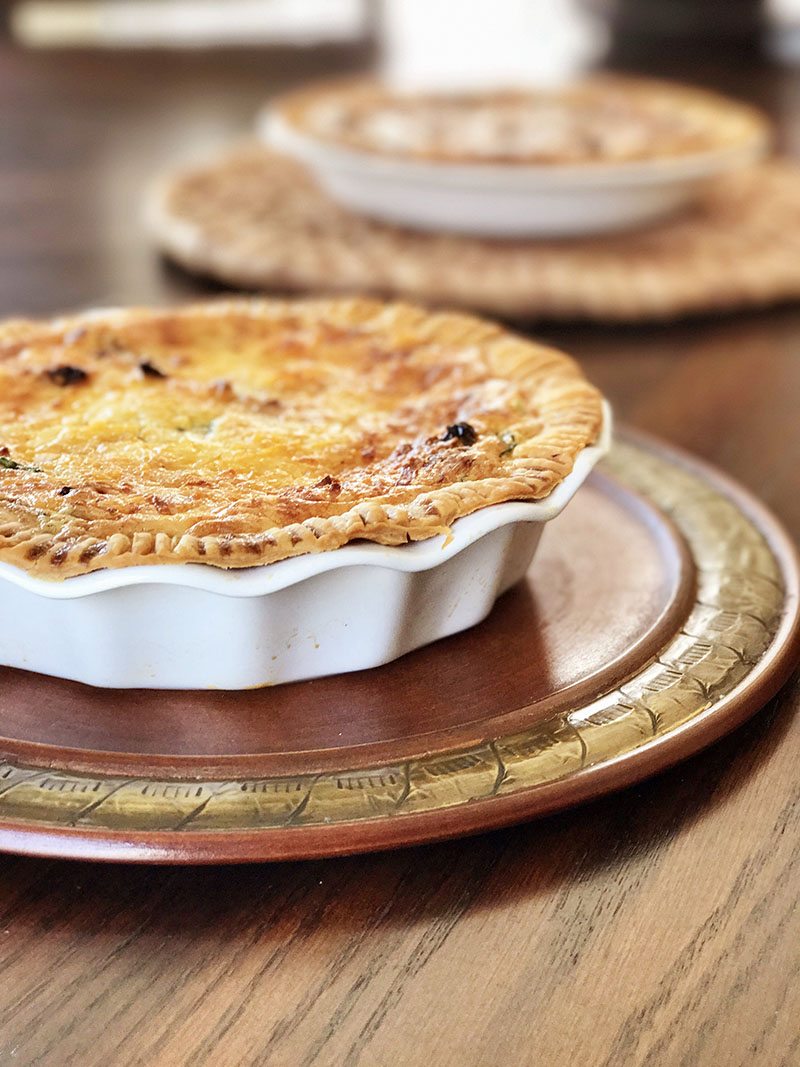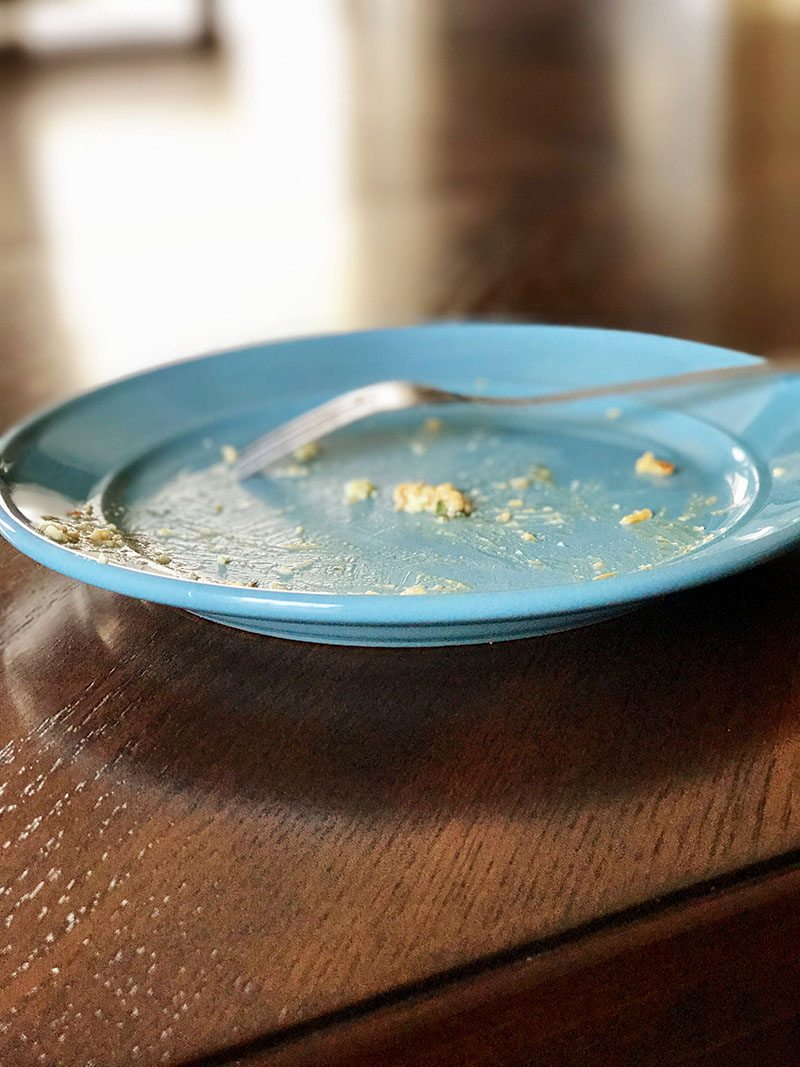 Breakfast for Dinner or Dinner for Breakfast | Spinach Sun-Dried Tomato Quice
Click To Tweet
| | |
| --- | --- |
| | |
Preheat oven to 375 degrees

Line pie pan with pie crust according to package instructions. Set aside.

In a mixing bowl scramble eggs

Add heavy cream and scramble together

Scramble in salt, pepper, garlic powder, and parmesan

Add half of each spinach, tomatoes, onions and cheese in layers. Repeat with remaining half.

Take and pour egg mixture over vegetables in pie crust until covered.

Remove from oven once baked through

Allow to cool for 10-15 minutes before serving
Can substitute a premade pie crust for the refrigerated pie crust.
Can use any vegetables of choice as long as they are drained well of water.
WANT TO SAVE THE SPINACH SUN-DRIED TOMATO QUICHE RECIPE TO MAKE FOR LATER?  HIT THE PIN BUTTON!
How have you been challenged lately? And Are you stepping up to the challenge?
Questions, Comments or Just Want to Say Hey 👋🏽, Drop Me a Line in the Comments.